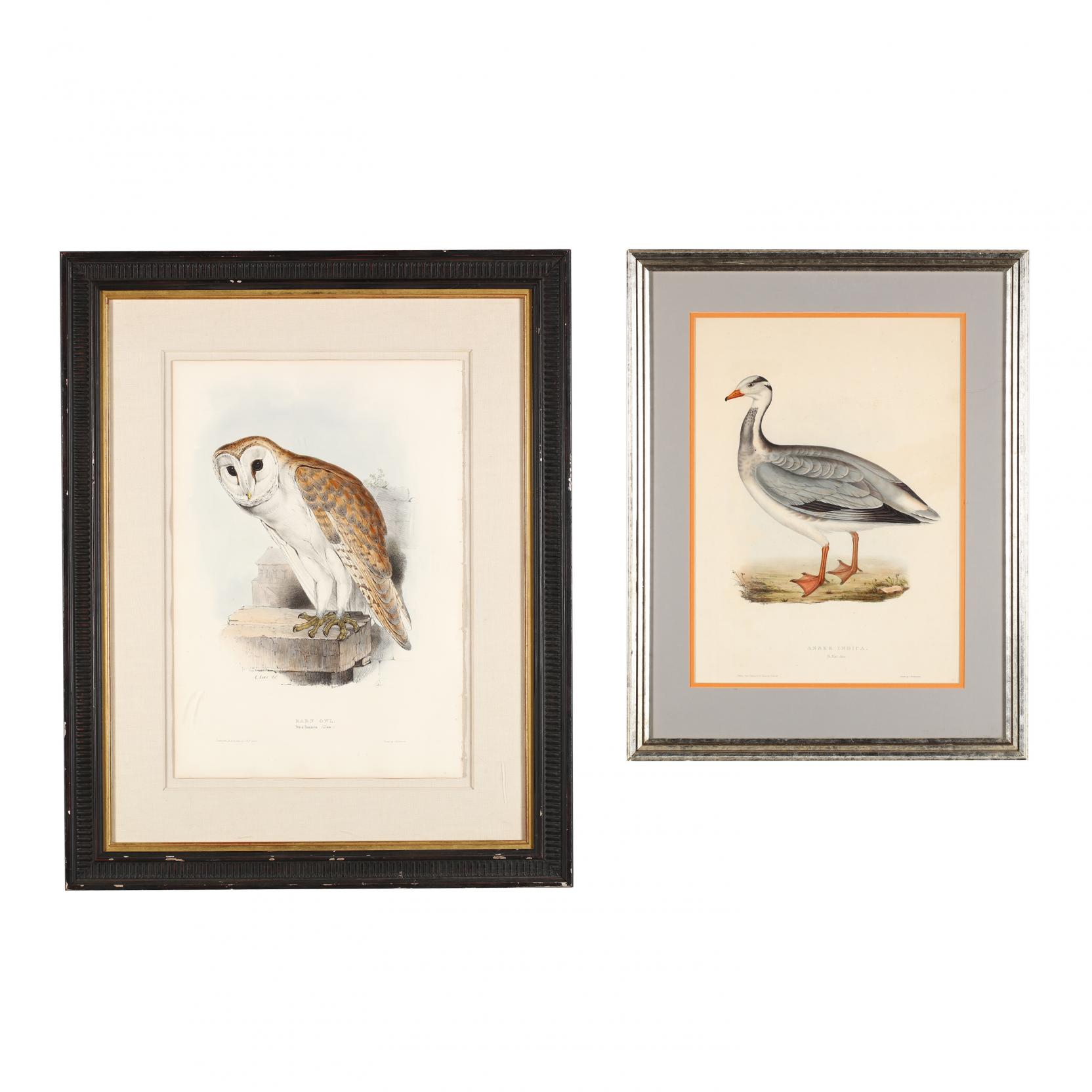 Two Framed Prints from Gould's Bird Monographs
Lot Details & Additional Photographs
Hand-colored lithographs, 19th century; the first: J. & E. Gould (19th Century), "Strix Flammea (Barn Owl)" from The Birds of Europe, accompanying text and Arader Galleries label affixed to backing; the second: Elizabeth Gould (1804-1841), "Anser Indica (Bar-Headed Goose)," both matted and framed.


DOA 32 1/4 x 25 3/4 in. (largest)
Arader Galleries (the first)
Some soft cockling and faint yellowing at edges to the first; some toning and foxing to the second.