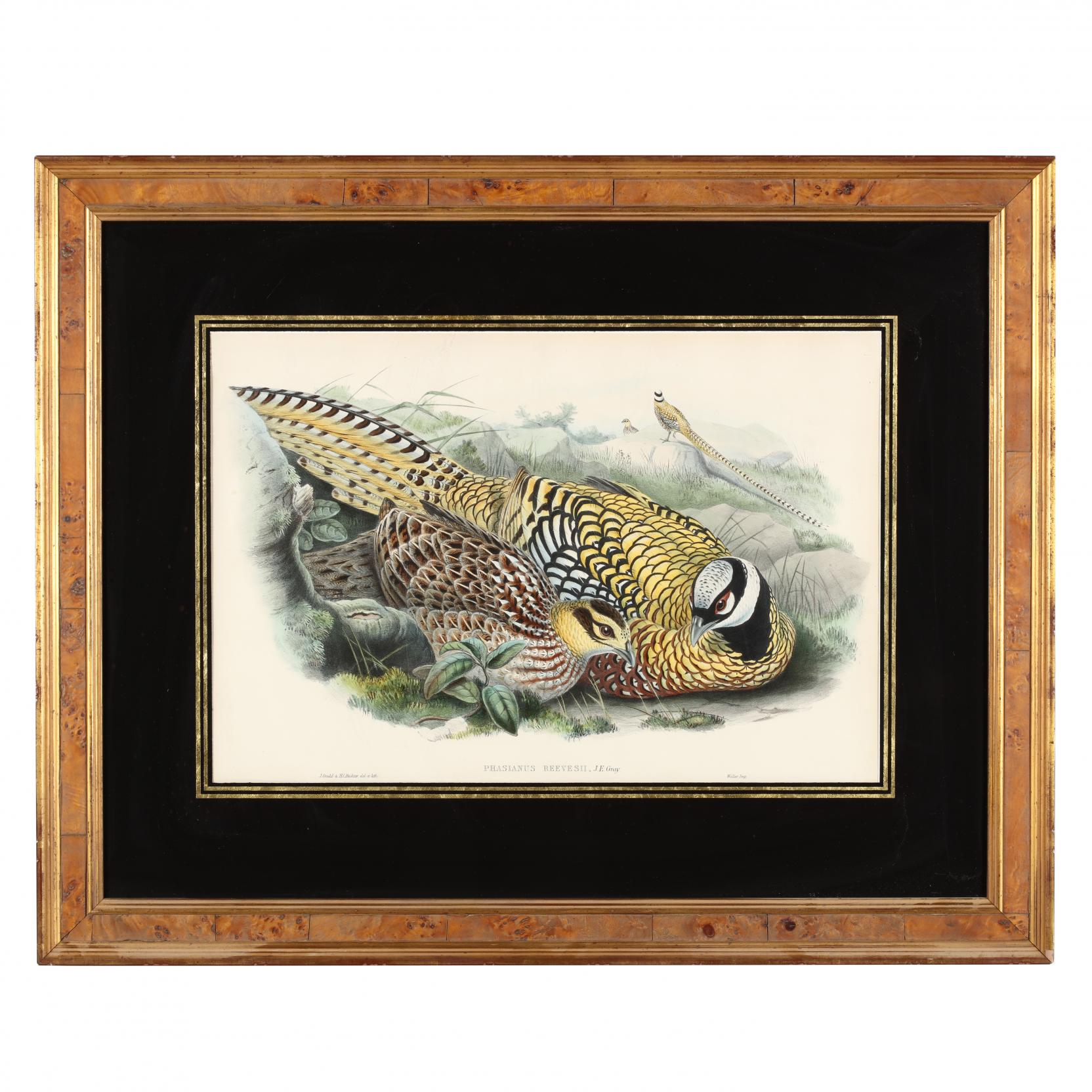 John Gould (British, 1804-1881), "Reeves' Pheasant II"
Lot Details & Additional Photographs
Hand-colored lithograph, 19th century, from Gould's The Birds of Asia, with accompanying text affixed to backing, presented in partial gilt wood frame with black matting.


SS 14 1/8 x 20 3/4 in; DOA 25 1/4 x 31 7/8 in.
Some faint toning, otherwise no apparent condition concerns.