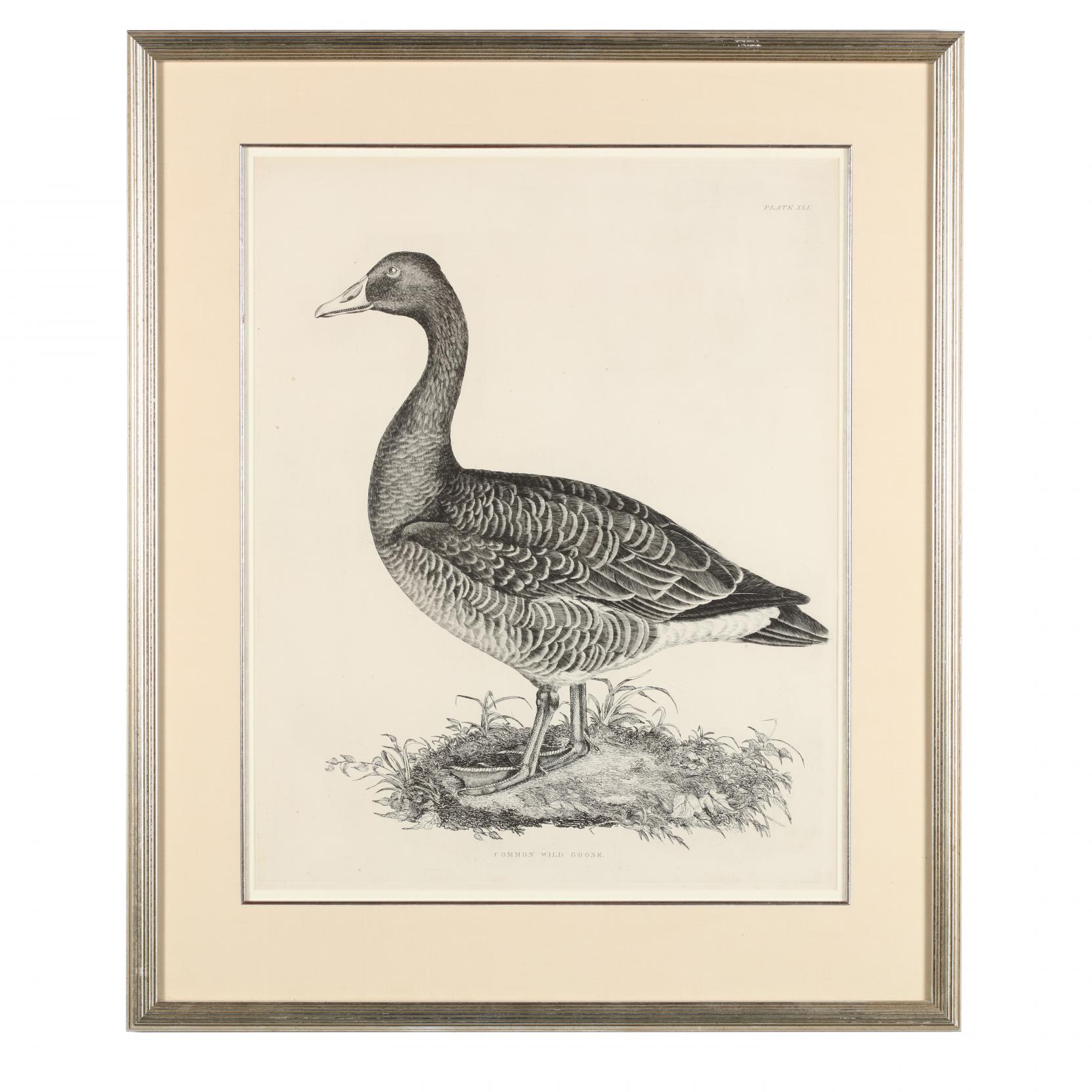 after Prideaux John Selby (British, 1788-1867), "Common Wild Goose"
Lot Details & Additional Photographs
Etching, 19th century, from Selby's Illustrations of British Ornithology, matted and presented in silvered frame.


Platemark 22 7/8 x 18 1/2 in.; DOA 32 x 26 3/4 in.
A few scattered foxing marks, otherwise no apparent condition concerns.