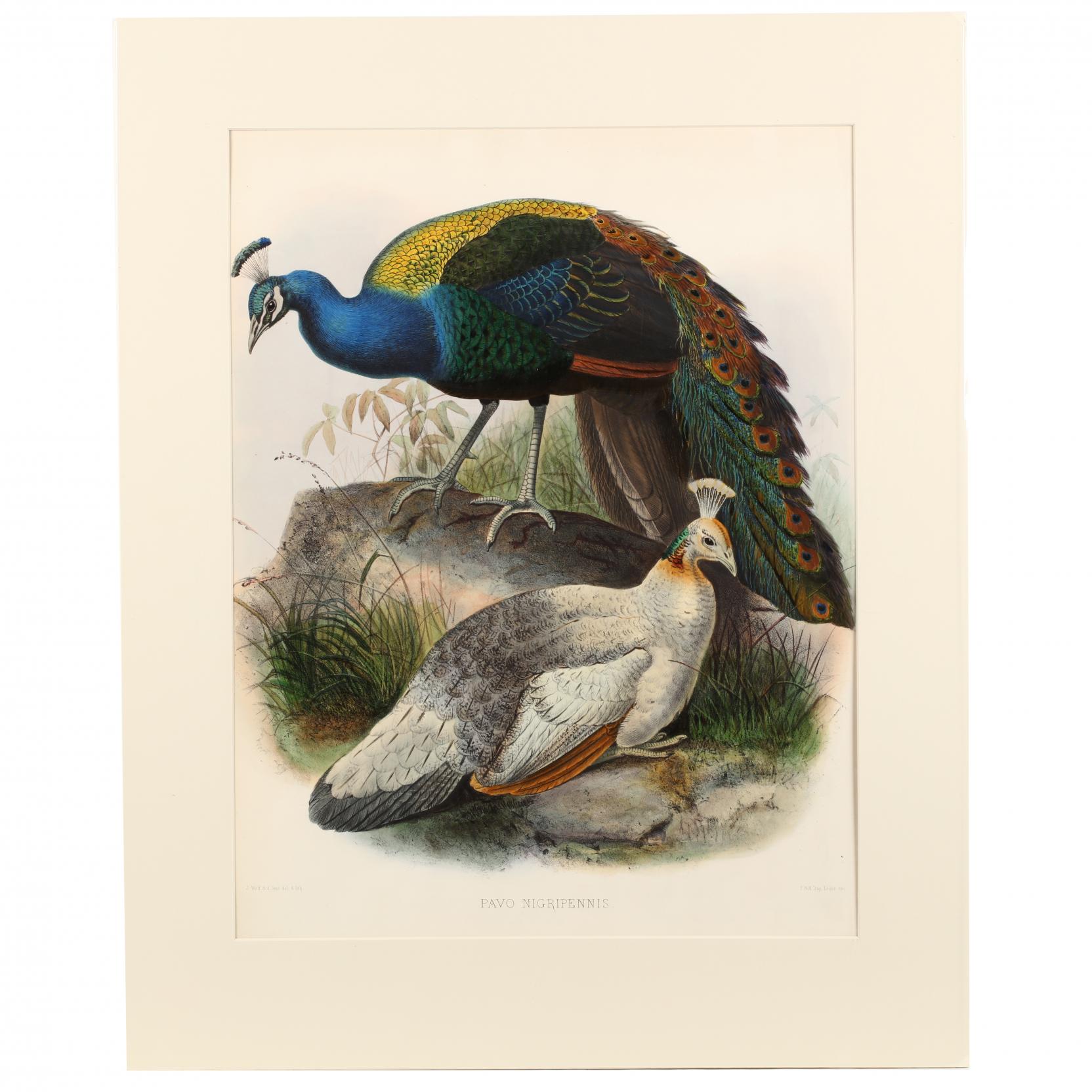 after Joseph Wolf by J. Smit (19th Century), "Pavo Nigripennis (Black-Shouldered Pea Fowl)"
Lot Details & Additional Photographs
Hand-colored lithograph, 19th century, from Daniel Giraud Elliot's Monograph of the Phasianidae, or, Family of the Pheasants, with accompanying text affixed to backing, matted, unframed.


Vibrant, saturated hand coloring.
Approximately three faint spots upper register.