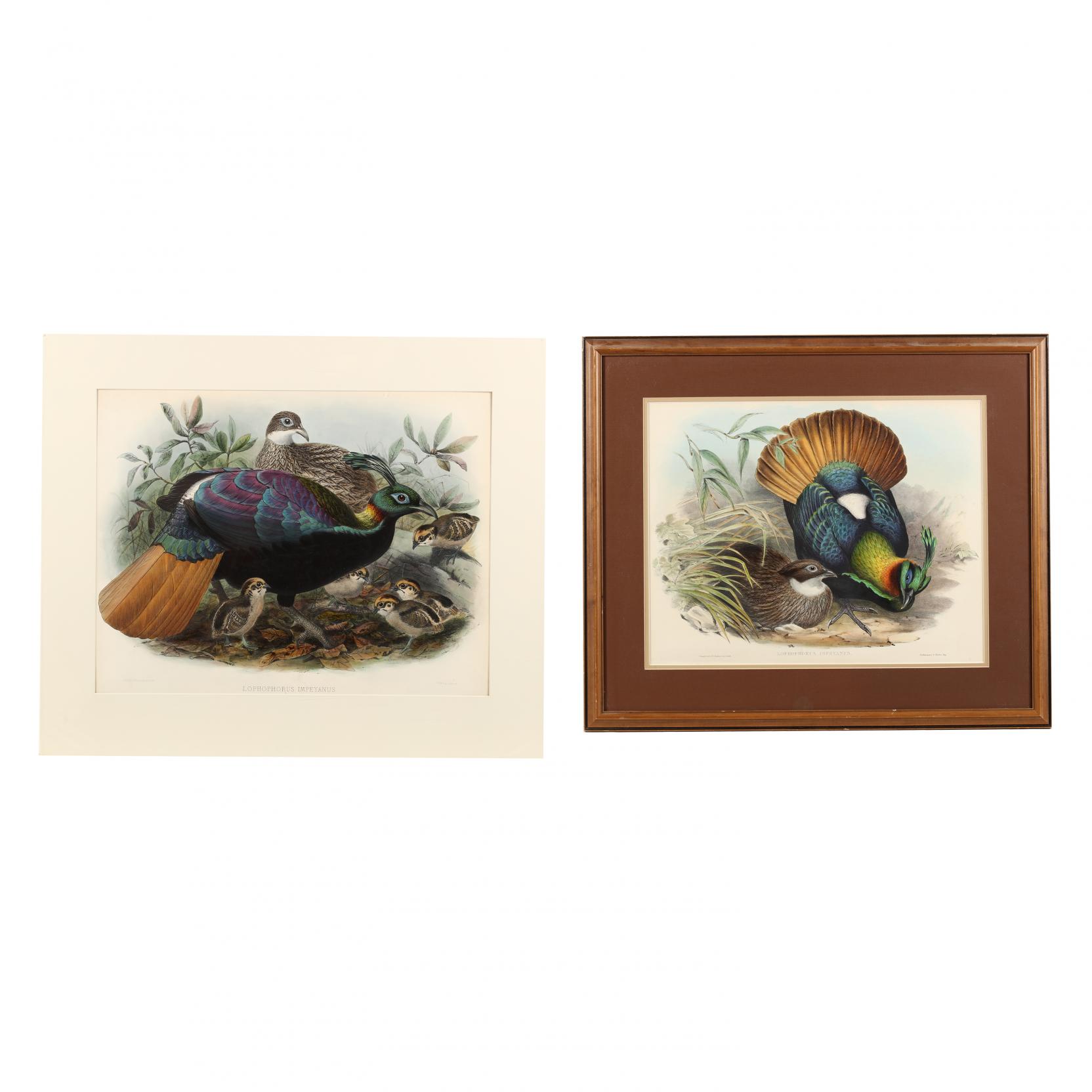 Two Hand-Colored Lithographs Picturing the Lophophorus Impeyanus (Himalayan Monal)
Lot Details & Additional Photographs
19th century, the first: after Joseph Wolf by J. G. Keulemans, from Daniel Giraud Elliot's Monograph of the Phasianidae, or, Family of the Pheasants, accompanying text affixed to backing, matted, unframed (Image Size - Including Text 16 3/4 x 21 1/4 in.); the second: J. Gould & H. C.Richter, from Gould's Birds of Asia, matted and framed (SS 14 3/8 x 18 3/8 in.; DOA 21 3/4 x 25 3/4 in.).


Vibrant, saturated hand coloring.
Some light toning at edges and very few faint foxing marks.