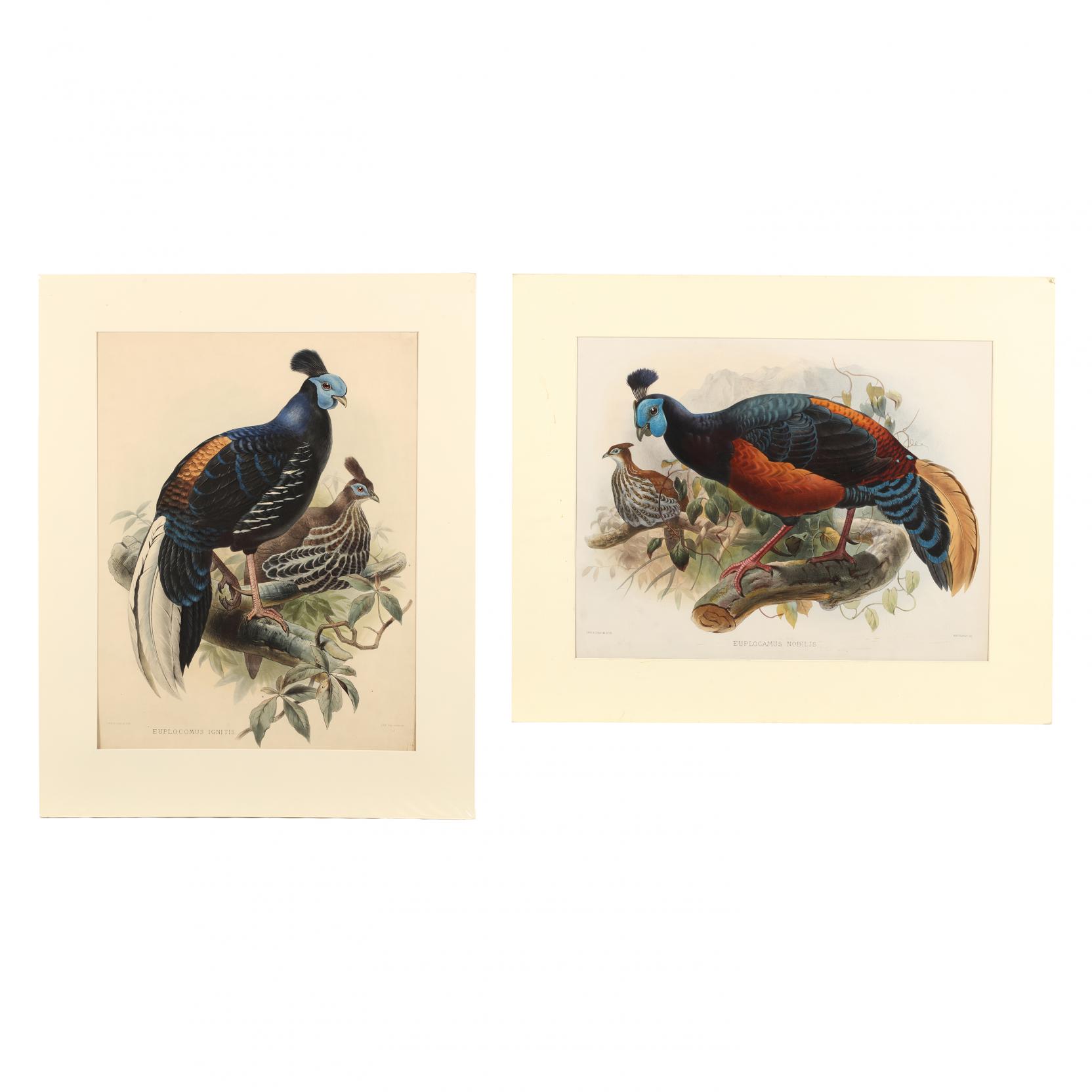 after Joseph Wolf by J. Smit (19th Century), Two Partridge Prints
Lot Details & Additional Photographs
Hand-colored lithographs, 19th century, to include "Euplocomus Ignitis (Flawless Partridge)" and "Euplocamus Nobilis (Noble Partridge)" from Daniel Giraud Elliot's Monograph of the Phasianidae, or, Family of the Pheasants, the second with accompanying text and gallery label to backing, matted, unframed.


Image Sizes (including text) 21 x 16 1/8 in. and 15 1/2 x 21 in.
Arader Galleries (the second)
Very faint scattered foxing and toning; small stain upper right and lower left of the first.