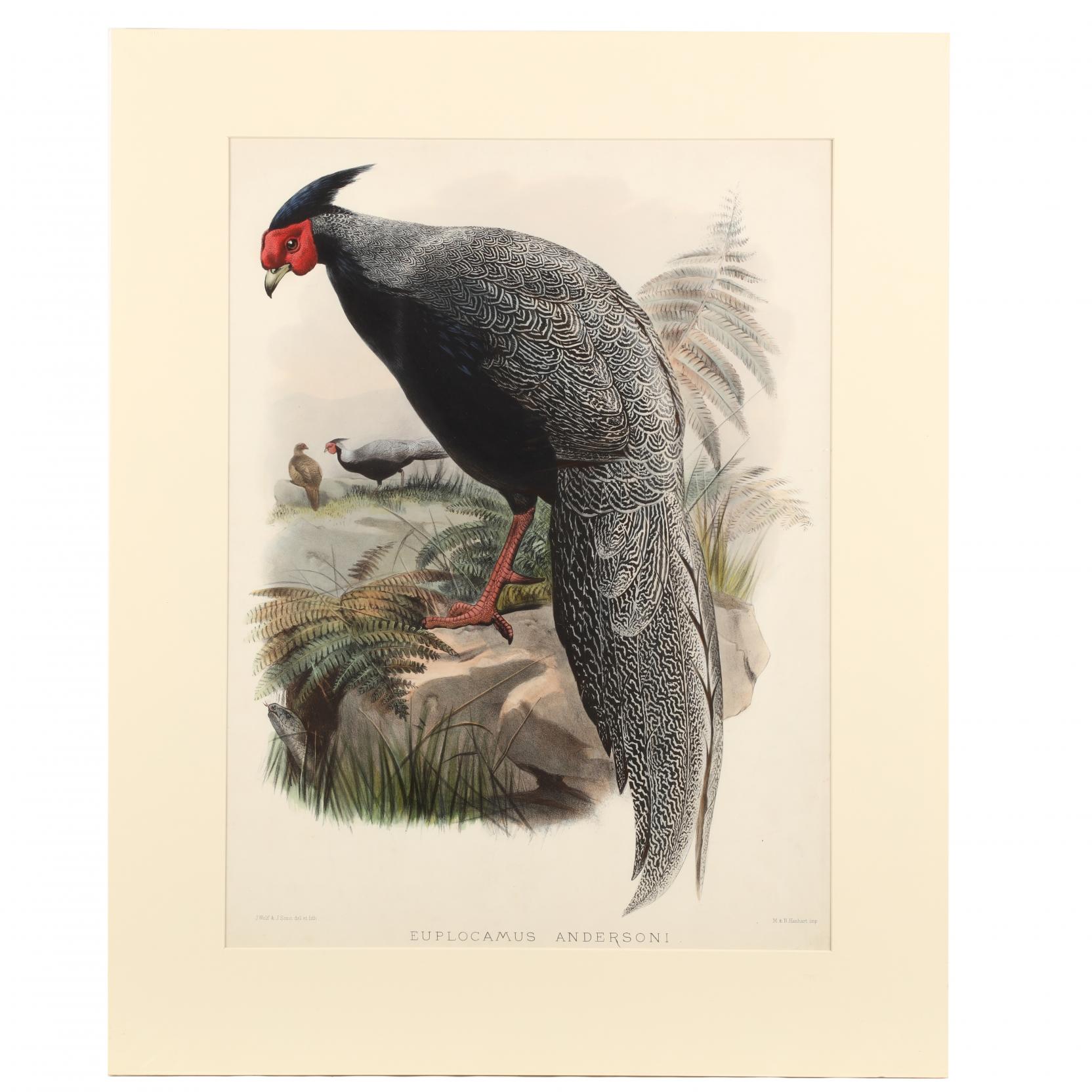 after Joseph Wolf by J. Smit (19th Century), "Euplocamus Andersoni (Anderson's Pheasant)"
Lot Details & Additional Photographs
Hand-colored lithograph, 19th century, from Daniel Giraud Elliot's Monograph of the Phasianidae, or, Family of the Pheasants, matted, unframed.


Image Size (including text) 21 1/2 x 15 3/4 in.
Faint red mark lower left, possibly pencil, otherwise no apparent condition concerns.