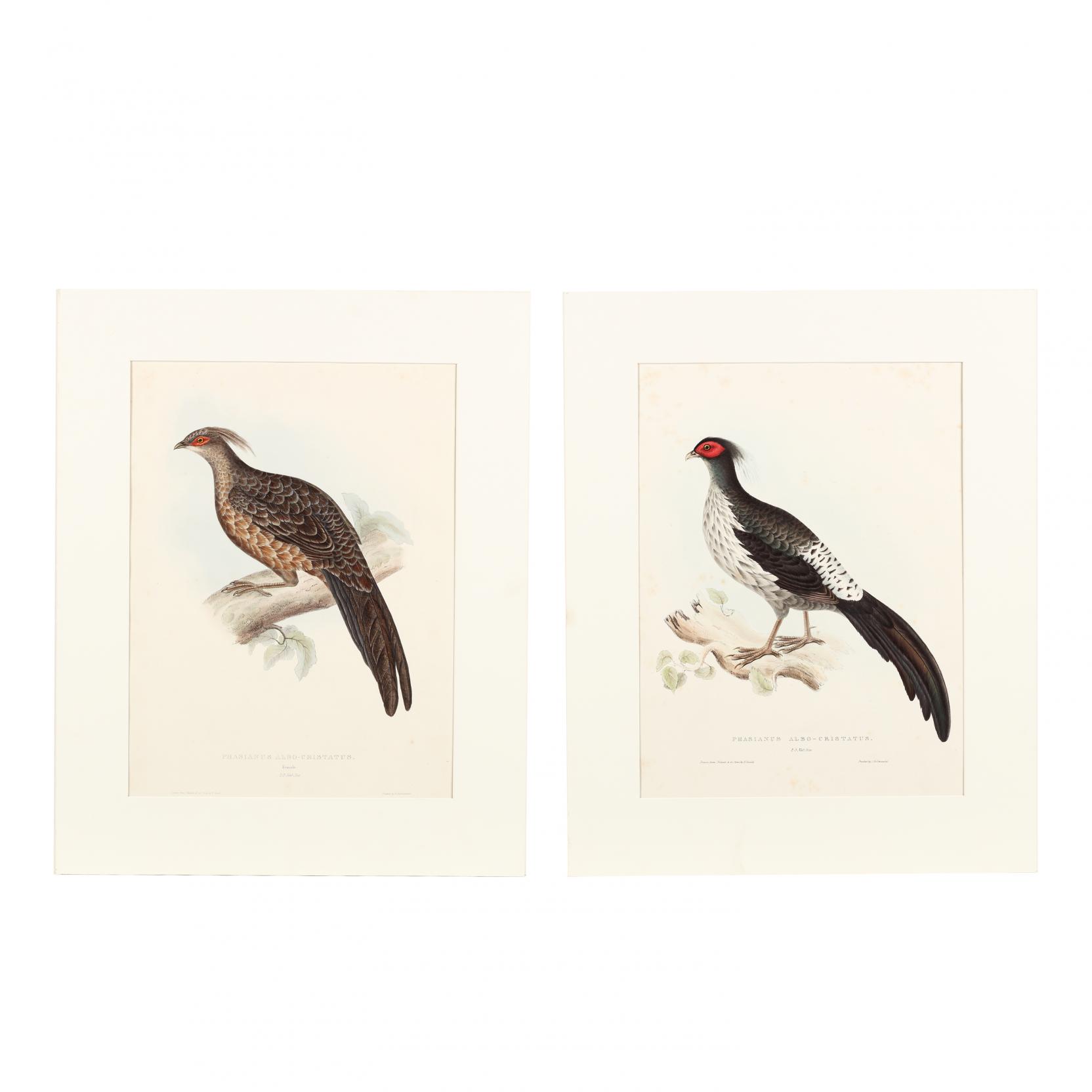 Elizabeth Gould (1804-1841), Two Prints Depicting the Male and Female "Phasianus Albo-Cristatus"
Lot Details & Additional Photographs
Hand-colored lithographs, 19th century, from John Gould's A Century of Birds from the Himalaya Mountains, one retains gallery label and accompanying text, matted, unframed.


Sheet Size 21 3/8 x 14 1/2 in.
Haley & Steele, Boston, MA
Richly-inked hand coloring.