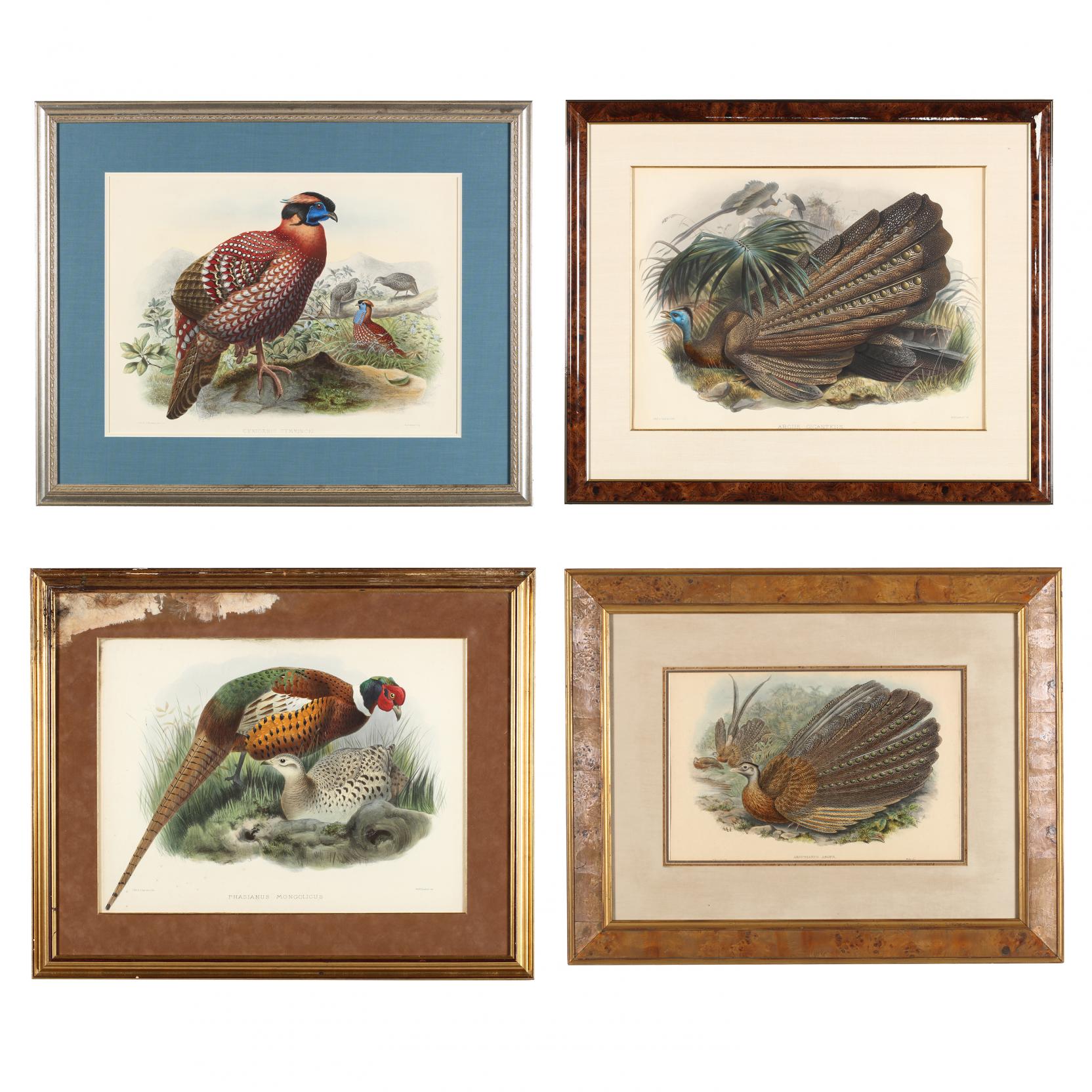 Four Hand-Colored Lithographs Picturing Pheasants
Lot Details & Additional Photographs
To include "Argus Giganteus (Great Argus Pheasant)," "Ceriornis Temmincki (Temminck's Tragopan)," and "Phasianus Mongolicus (Common Pheasant)" from Daniel Giraud Elliot's Monograph of the Phasianidae, or, Family of the Pheasants, as well as "Argusianus Argus (Argus Pheasant)" by Walter after Hart; all matted and framed.


DOA 28 3/4 x 36 1/8 in. (largest)
Some light toning and foxing; "Phasianus Mongolicus" with moisture damage to matting and sheet.