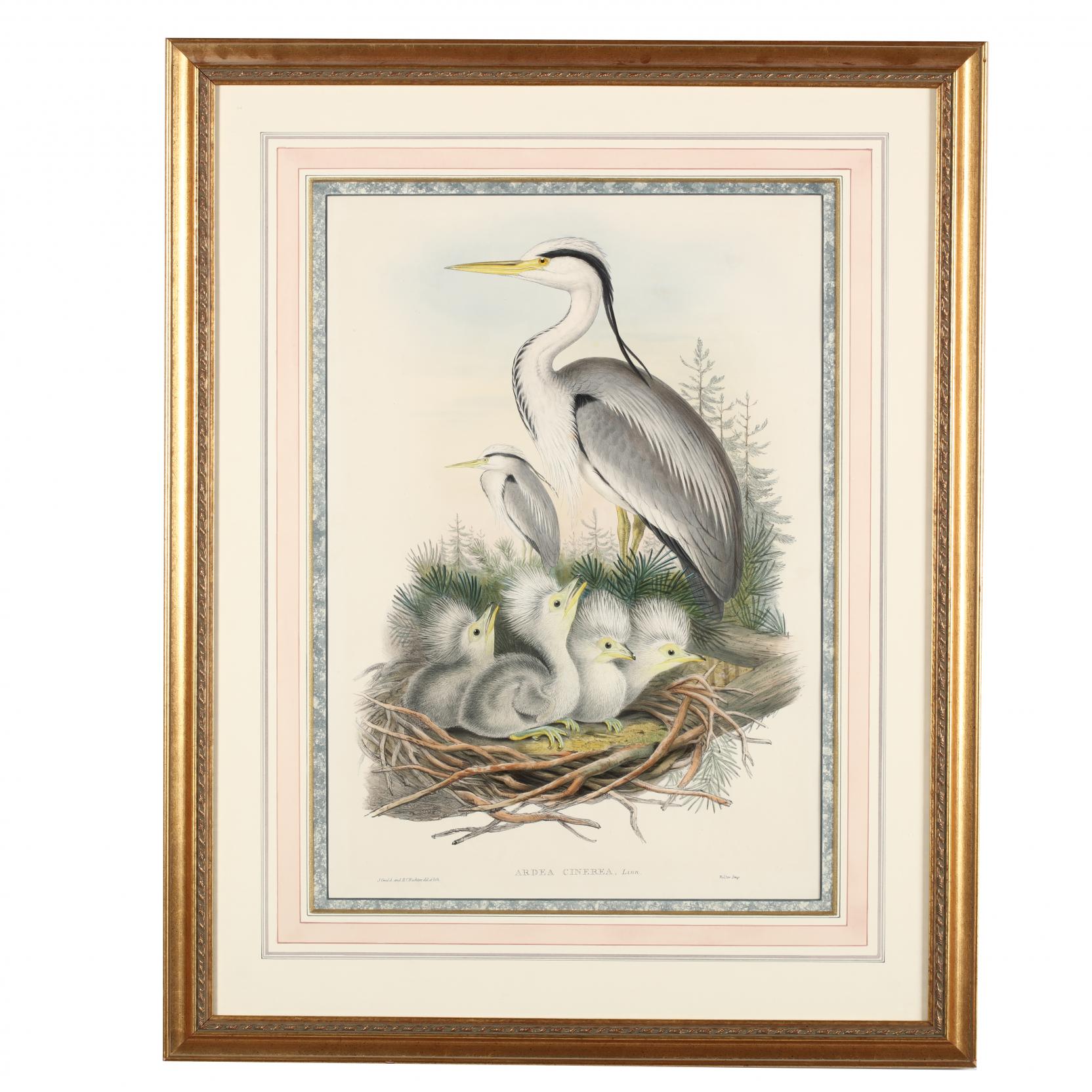 J. Gould & H. C. Richter (19th century), "Ardea Cinerea (Grey Heron)"
Lot Details & Additional Photographs
Hand-colored lithograph, 19th century, from John Gould's The Birds of Great Britain, retains accompanying text to backing, matted and presented in gilt frame.


SS 21 1/4 x 14 1/4 in.; DOA 31 1/4 x 23 3/4 in.
Some very light spotting and toning.