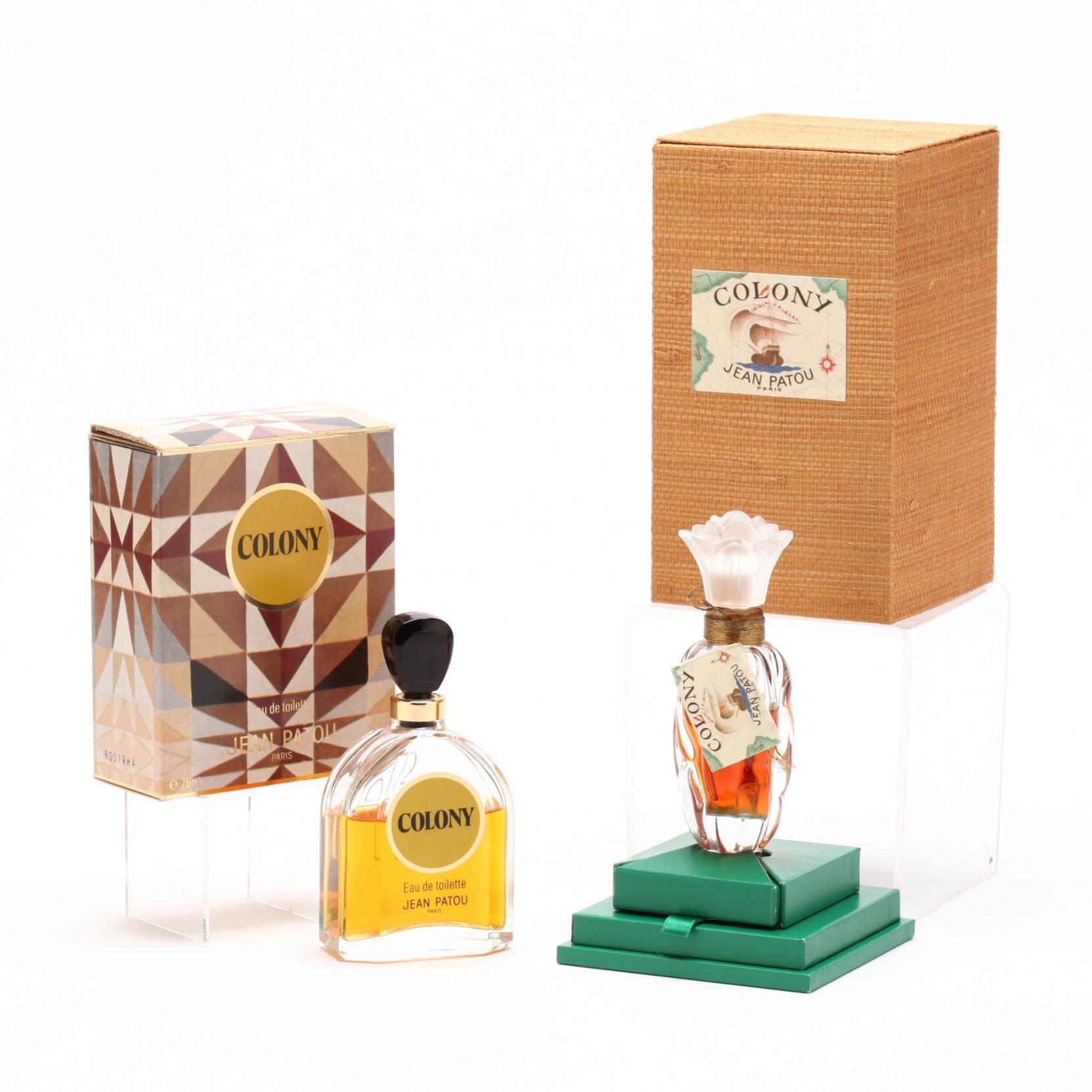 Two Jean Patou Colony Scent Bottles
Lot Details & Additional Photographs
Made in France, to include the 1984 Colony by Jean Patou, 75 ml. Eau de Toilette Splash, 75% full, clear glass bottle with black stopper and affixed logo, retains original box; also to include the 1994 Limited Crystal Edition Colony , to replicate the original bottle and box in 1937, 30 ml., 75% full, clear pineapple formed body with frosted floral stopper, corded neck with tag, numbered 302, retains original box and outer box.


Colony was originally released in 1933 to celebrate the French Empire. It was released again in 1984, 1994 (limited edition), and 2014. The Baccarat pineapple bottle evoked the idyllic outlook of Europe between the Wars.
Bottles in good condition; some wear to boxes; even with sealed bottles, contents can evaporate.