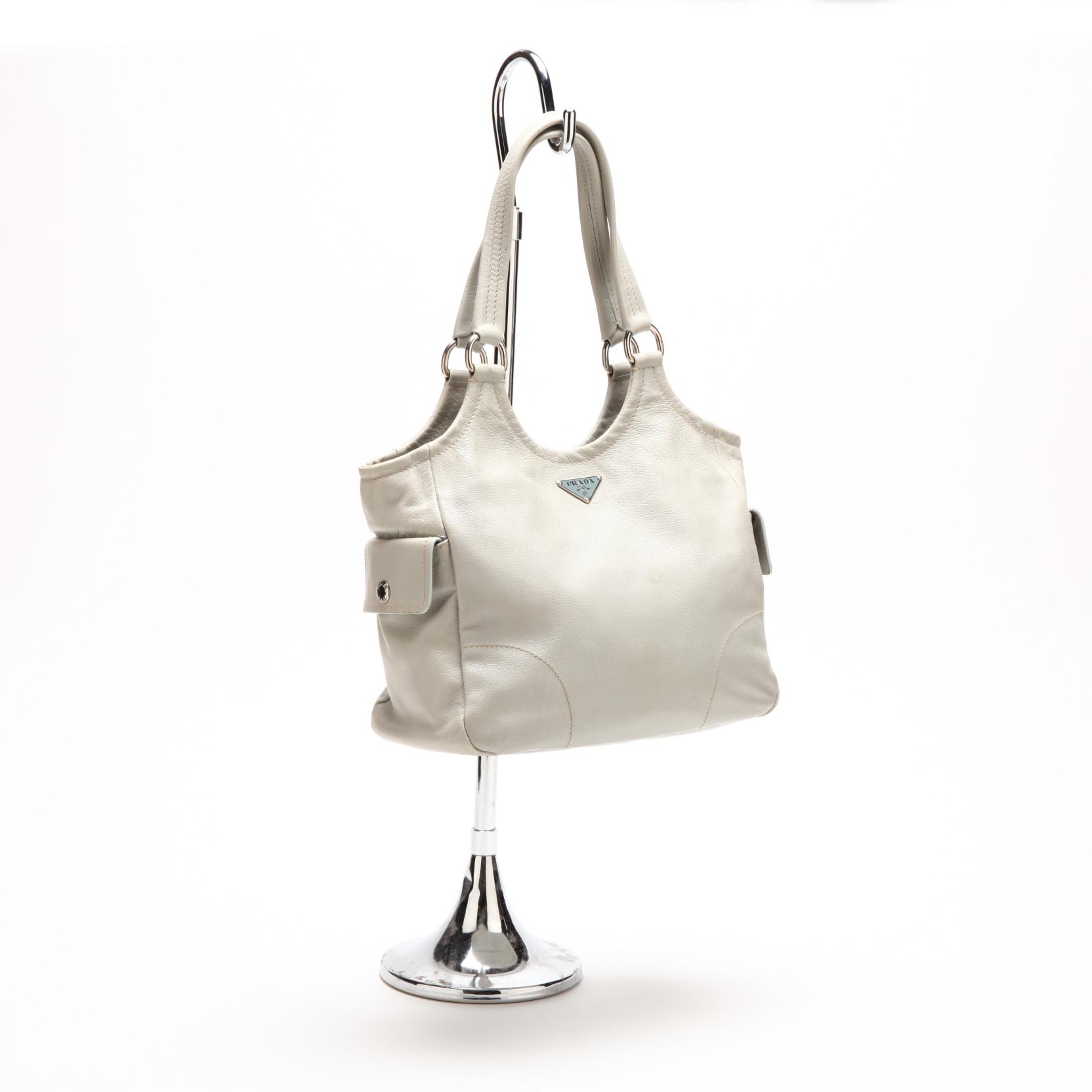 Lot Details & Additional Photographs
Made in Italy, a soft sided bag composed of supple gray leather with two strap handles and a snap closure pocket at either end, the open top has a tab snap closure, the logo fabric interior has one zip pocket. With dust bag.
Approx. 7 x 10.5 x 5 in.; Handle Drop 9 in.
Slight fading to the leather especially at the upper end edges; small spot of discoloration to the underside, otherwise good estate condition.