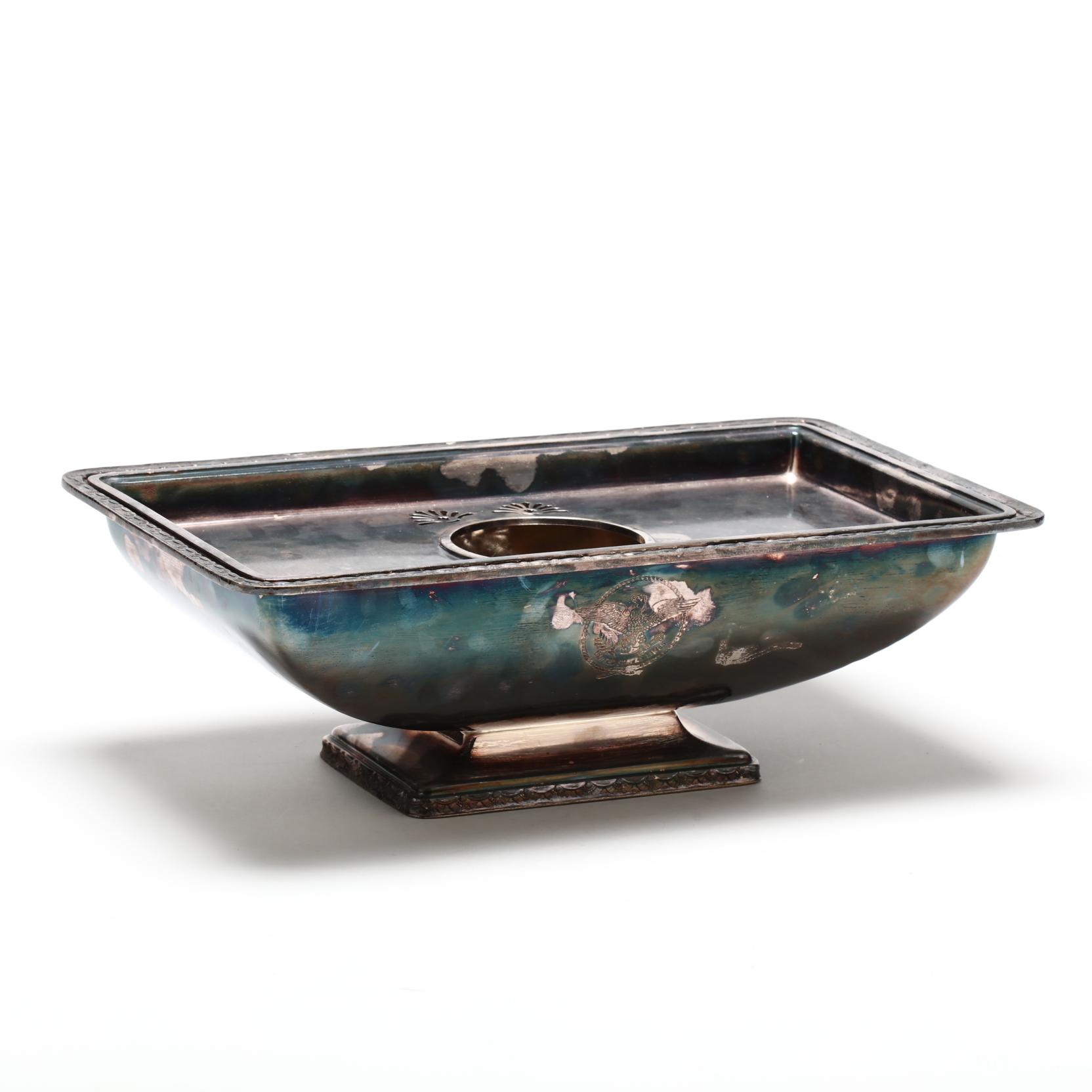 A Vintage Silver Soldered United States Lines Centerpiece
Lot Details & Additional Photographs
Rectangular form with tapered sides, in the "Manhattan" pattern by International featuring repeating fan motif to rim and foot, pattern number 05044, each side engraved with a spread winged eagle above United States Lines, with removable decoratively pierced cover.


The SS United States was the largest and fastest passenger liner ever built in the United States. Launched in 1952, it was billed as the most modern and luxurious ship in service on the North Atlantic. A salad fork from this service is in the collections of the Smithsonian National Museum of American History.
Some wear to plating and scratching.