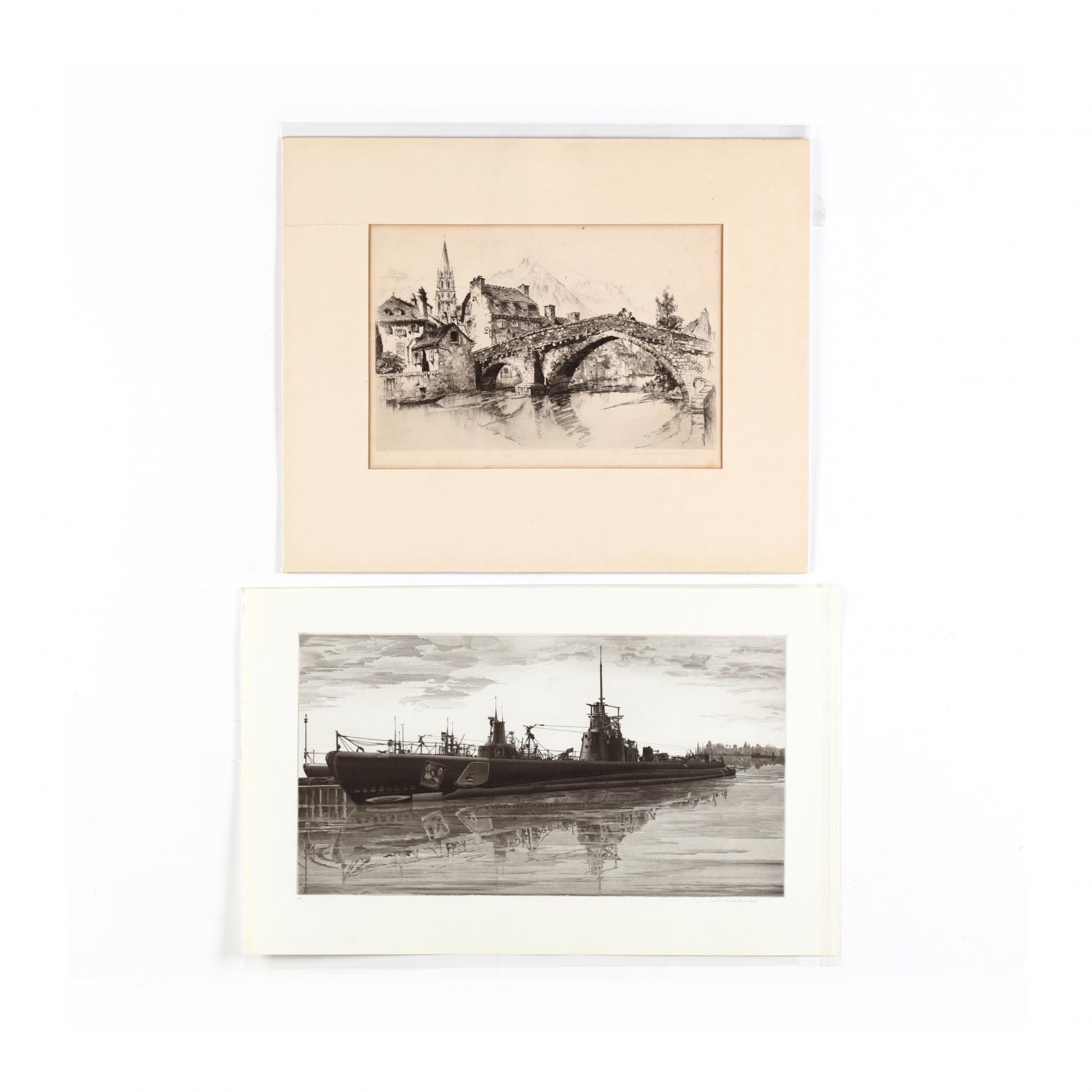 John Taylor Arms (American, 1887-1953), Le Pont Notre Dame, Mende and U.S.S. Haddo, Portrait of a Submarine
Lot Details & Additional Photographs
The first an etching, pencil signed and dated 1927 lower margin; the second an etching with aquatint, pencil signed, dated 1947, and annotated "III" lower margin, unframed.
Platemark 8 x 12 1/2 in., Sheet Size 10 1/4 x 14 7/8 in. (the first); Platemark 9 5/8 x 18 in., Sheet Size 13 1/2 x 22 in. (the second)
The second especially a beautiful, detailed impression.
The first with some toning, foxing, and tear lower left corner; some faint toning left edge of the second.