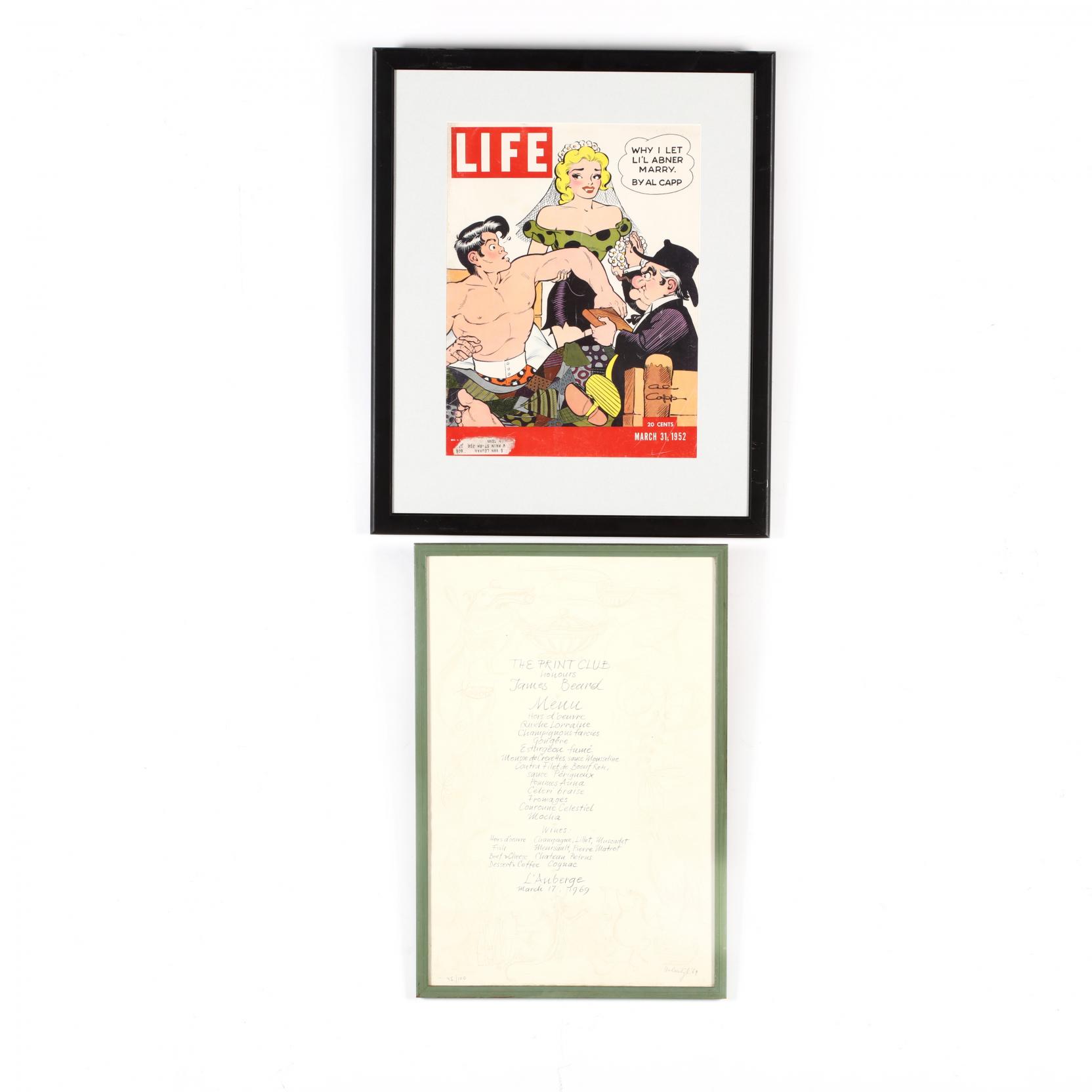 Lot Details & Additional Photographs
To include a Life Magazine Cover (1952); to also include The Print club honors James Beard, pencil signed, dated 1969, and numbered; both framed.
DOA 20 x 16 1/2 in. (the first); 18 7/8 x 12 3/4 in. (the second)
Some light stains to the first; some cockling to the second; not examined out of frames.