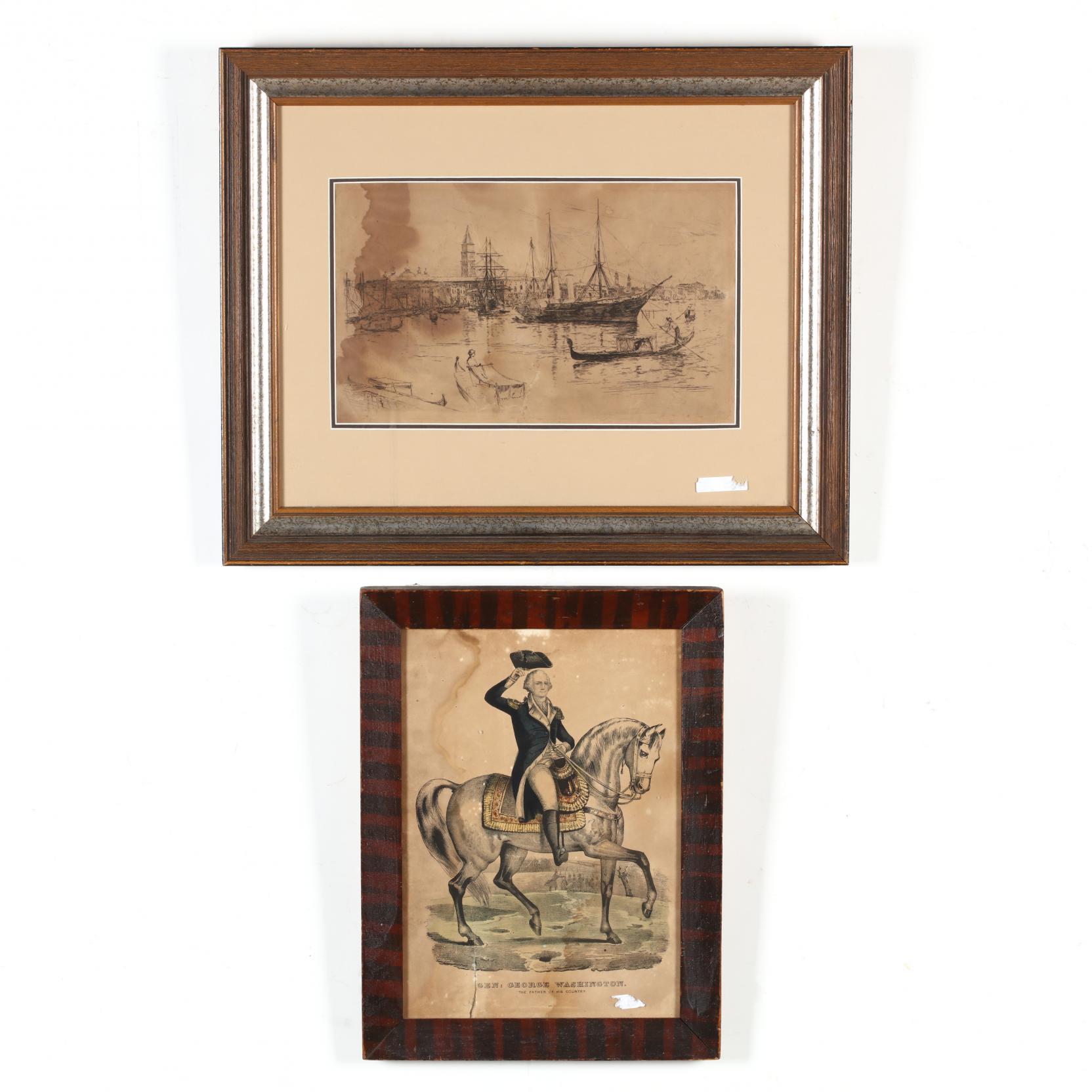 Lot Details & Additional Photographs
To include N. Currier's hand-colored lithograph, Gen. George Washington: The Father of His Country, presented in antique painted frame; to also include a Venetian scene etching, matted and framed.


DOA 16 1/2 x 12 1/2 in. (the first), 17 x 20 3/4 in. (the second)
Tears, stains, and toning; some wear to frames; not examined out of frames.