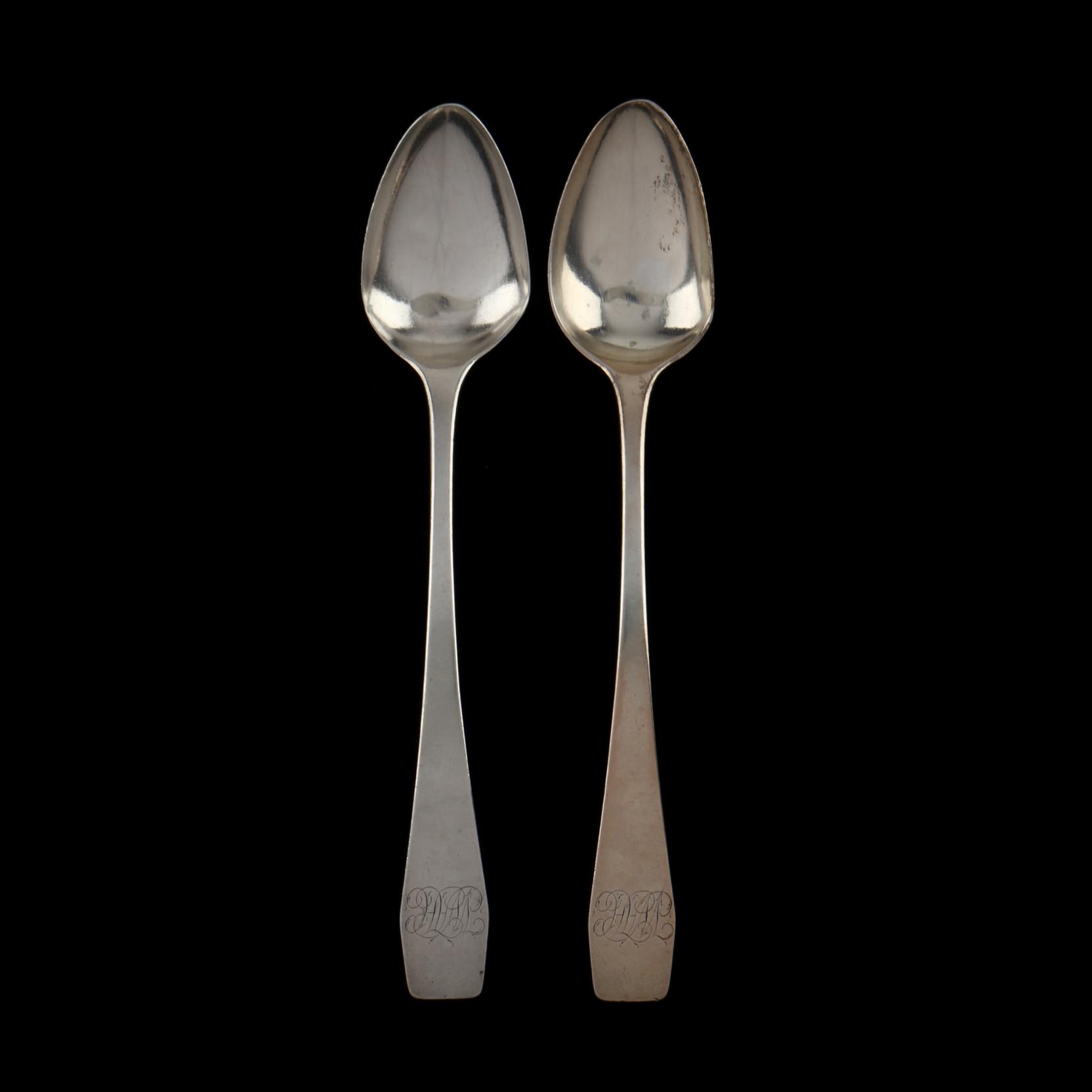 A Pair of NC Coin Silver Spoons, Mark of Thomas Emond
Lot Details & Additional Photographs
Each with period script monogram "WAH" to coffin end handles.
Thomas Emond was born in Edinburgh but emigrated to the United States, settling in Petersburg, VA by 1802. In 1806 he moved to Raleigh, NC, setting up shop on Fayetteville Street. He remained in Raleigh, selling and repairing clocks, jewelry, silver, and more, until leaving NC for Tuscaloosa, AL in 1826. It is interesting to note that Emond was the largest buyer at the estate auction of his friend and fellow silversmith, Jehu Scott. (see Catherine B. Hollan's VIRGINIA SILVERSMITHS, JEWELERS, CLOCK AND WATCHMAKERS, 1607-1860.)
Minor mis-shaping to bowls; light scratching.