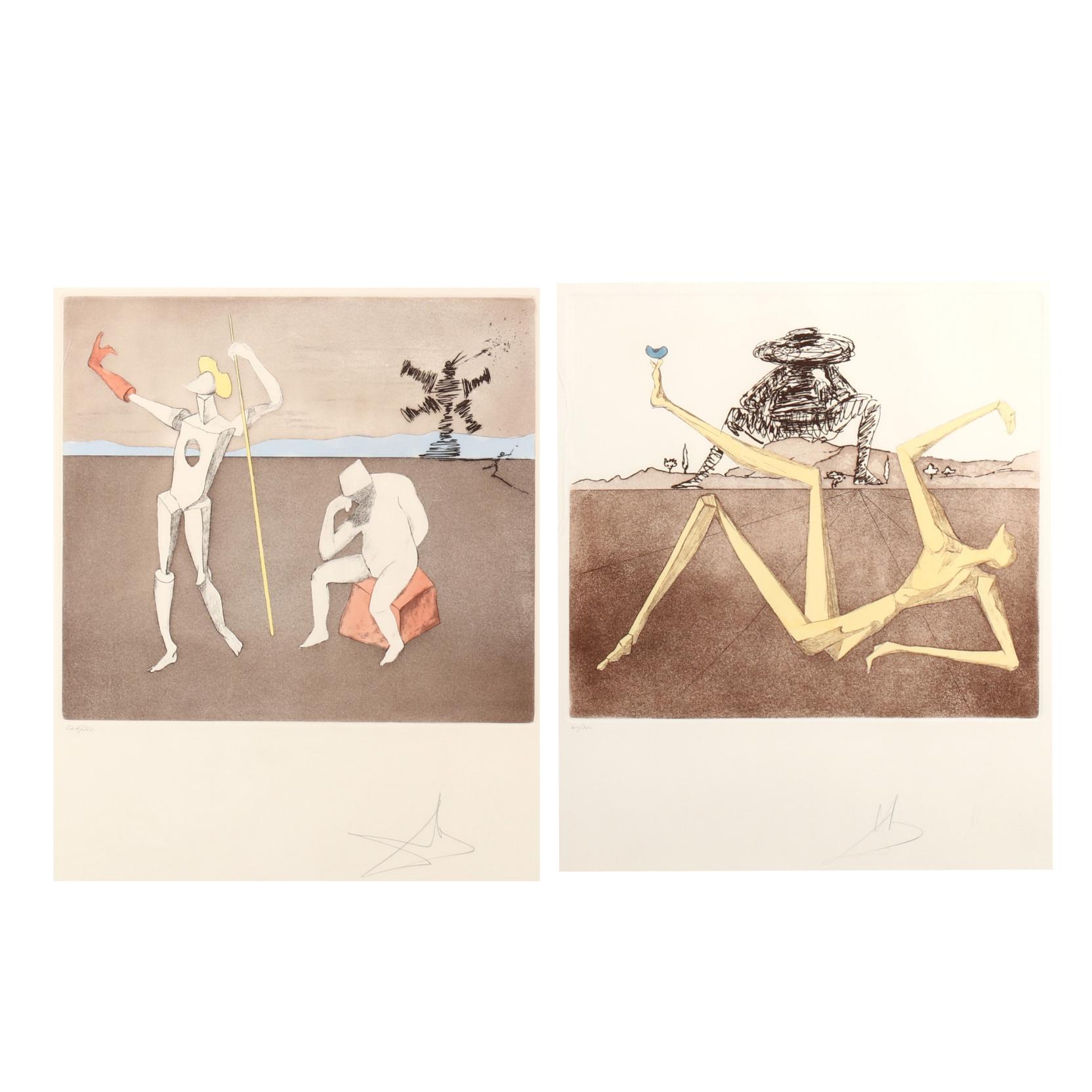 Salvador Dalí (Spanish, 1904–1989), The Power of Thought and The Heart of Madness
Lot Details & Additional Photographs
Etching and aquatint with hand coloring, on Arches paper, 1981, each from Historia de Don Quixote de la Mancha, both pencil signed and numbered lower margin, with full margins, presented in uniform framing.


Platemark 15 3/4 x 17 3/4 in. (each approximately); Sheet Size 30 x 22 in. (each approximately); DOA 37 1/8 x 25 1/4 in.
Overall very good condition; some toning; few light marks in margins.