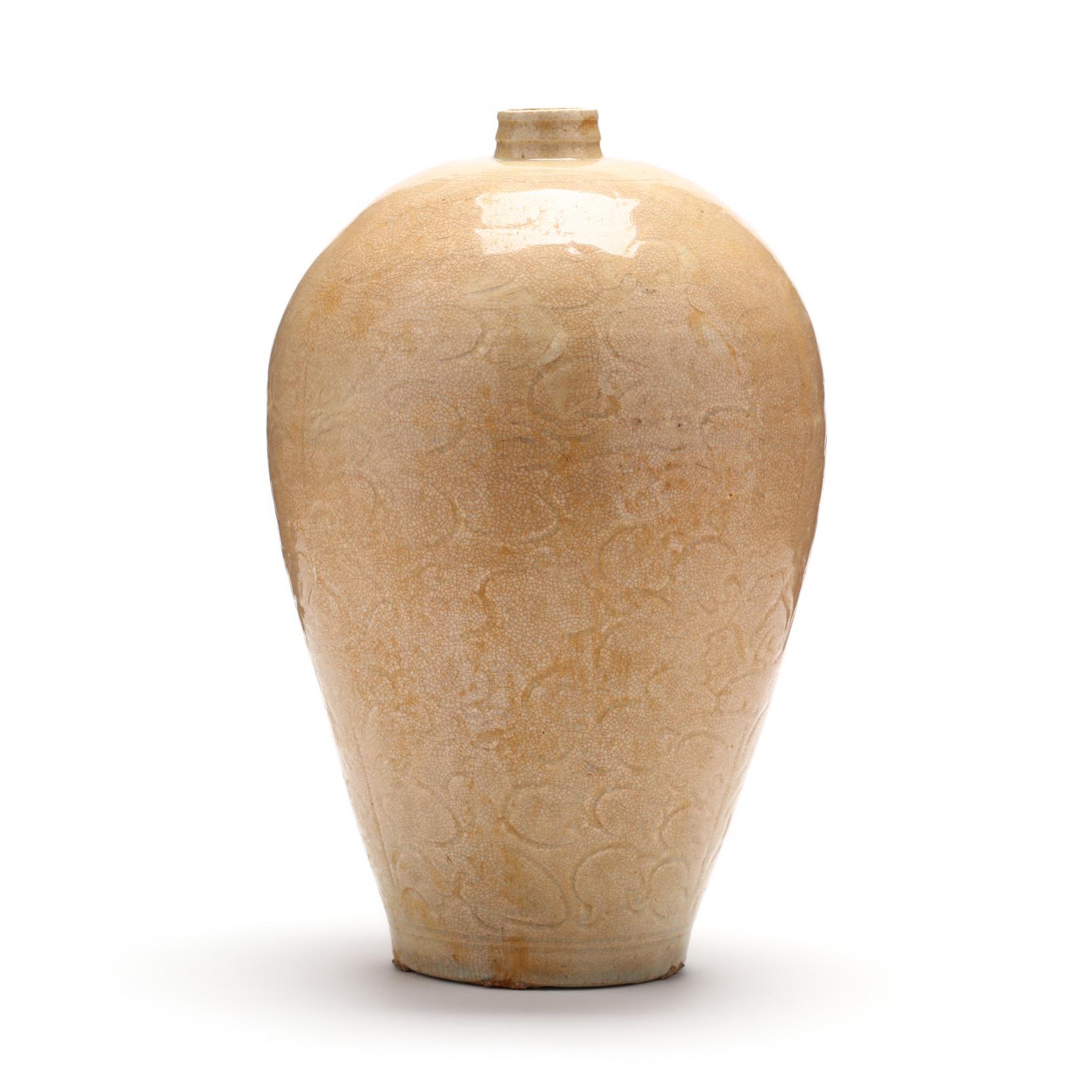 Lot Details & Additional Photographs
15th or 16th century, Buncheong ware, lightly potted with a wide shoulder, a slender waist, and a bottle type mouth, the body is elaborately decorated with swirling lotus flowers and vines incised in shallow thin lines, displaying a very realistic design, the contours are thickly coated with glaze, there are double incised lines around the neck and above the foot, the fine crackle celadon glaze has turned mostly tan brown due to oxidation, but with some celadon color still visible especially near the foot, the underside has remains of marks from the fireclay spurs that supported the bottle in the kiln.


This maebyeong has a quieter and softer decoration than most Buncheong ware. The incised floral decoration of this jar, although influenced by Northern Song Chinese examples, is uniquely Korean for its more organic appearance and pronounced seam joining of the body.


Old paper label remains at top of rim; area of loss to foot rim; roughness to interior edge of rim.