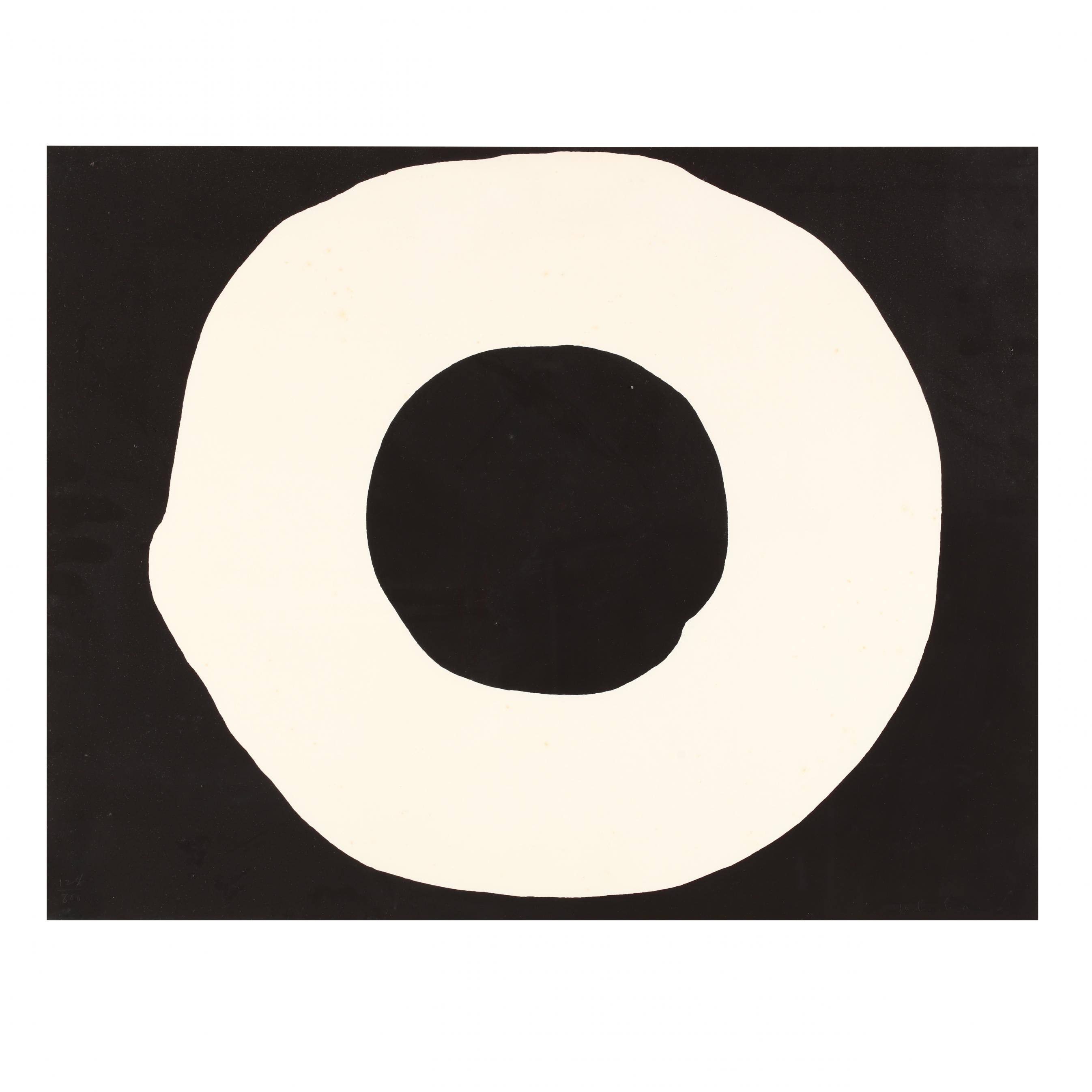 Jiro Yoshihara (Japanese, 1905-1972), Circle
Lot Details & Additional Photographs
Screenprint, 1968, pencil signed and numbered 124/800, matted and framed.
Purchased and framed in Japan.
Yoshihara is known as the leader of the "Gutai" group, he worked in surrealist and abstract expressionist painting styles, and in his final years focused on the repeated depiction of circles reminiscent of "satori," the enlightenment of Zen.
Scattered foxing; some light toning; few unobtrusive minute creases; minor light surface grime.