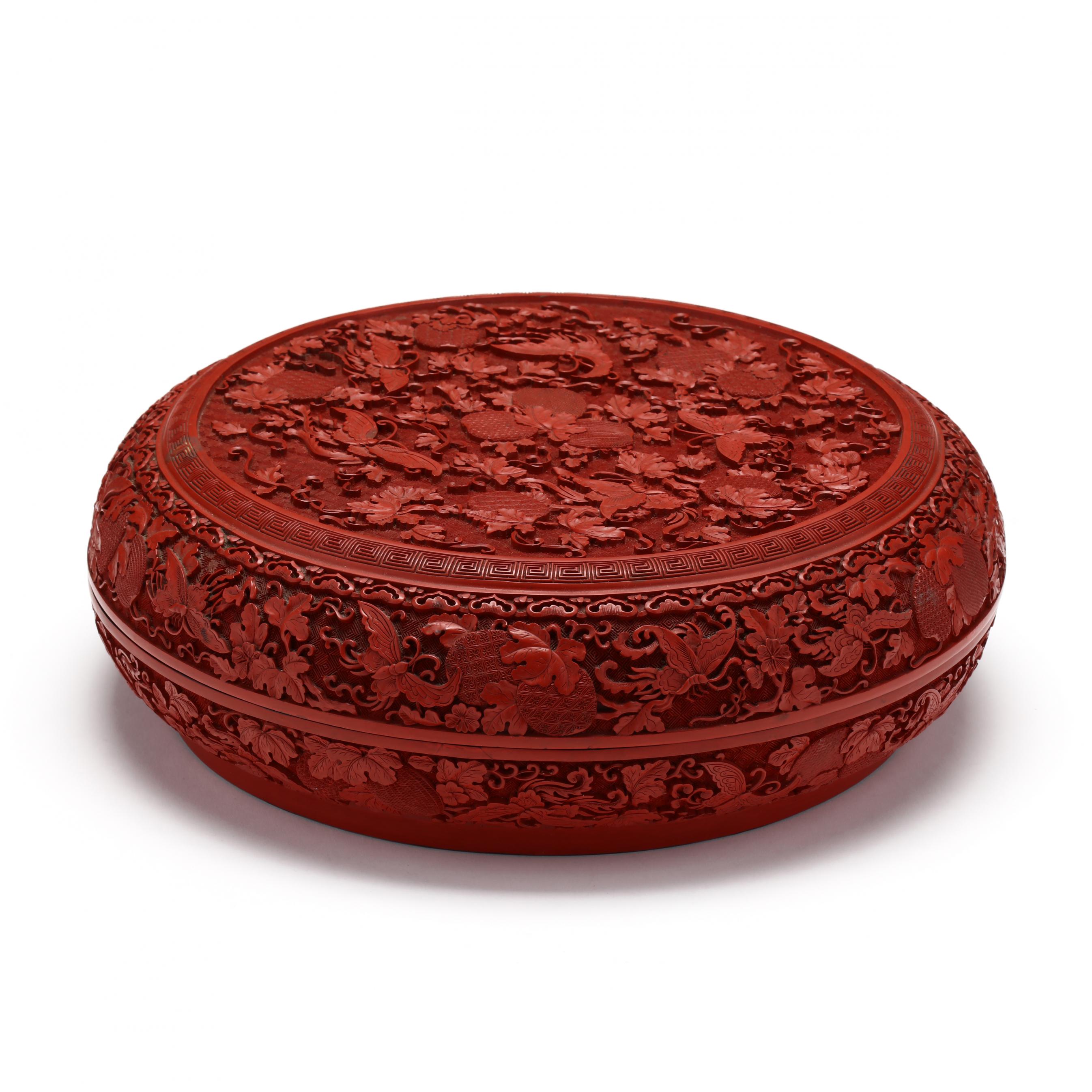 A Chinese Circular Red Cinnabar Lacquer Box with Butterflies
Lot Details & Additional Photographs
Qing dynasty (1644-1912), 19th century, finely carved lacquer with decoration of butterflies and gourds amid scrolling vines and tendrils, a key motif with ruyi pattern beneath encircles the central decoration, the gourds have different textures from one another and the butterflies appear elegant and graceful, fruit symbolizes abundance in Asian culture and together with butterflies alludes to the wish for sons, very aspirational and auspicious in Chinese Confucian society.


Similar to a covered box in the collection of the Art Institute of Chicago, 1971.510.
Small area of loss to lacquer on interior rim; a small area of discoloration to key border.