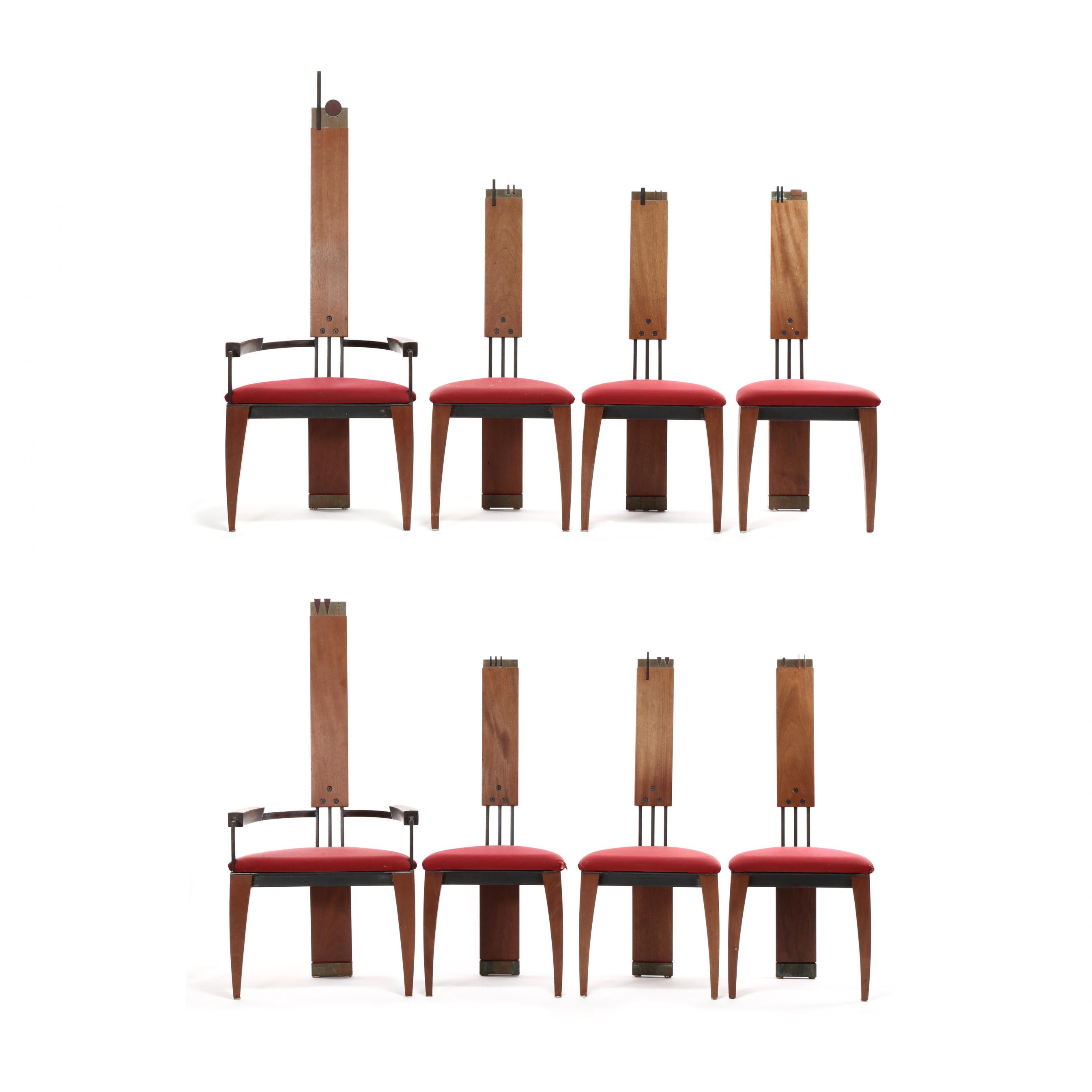 Frederick L. Wall (American, b.1947), Set of Eight Post Modern Dining Chairs
Lot Details & Additional Photographs
1991, mahogany, copper and iron, including two arm chairs and six side chairs, red cloth upholstered seats, raised on three legs, signed on rear leg at side of base.
Arm chair 59.5 x 25 x 18 in.
Crest rails with varying geometric patterns in ebony and cherry.
Fading and tears to upholstery; sun fading to finish.