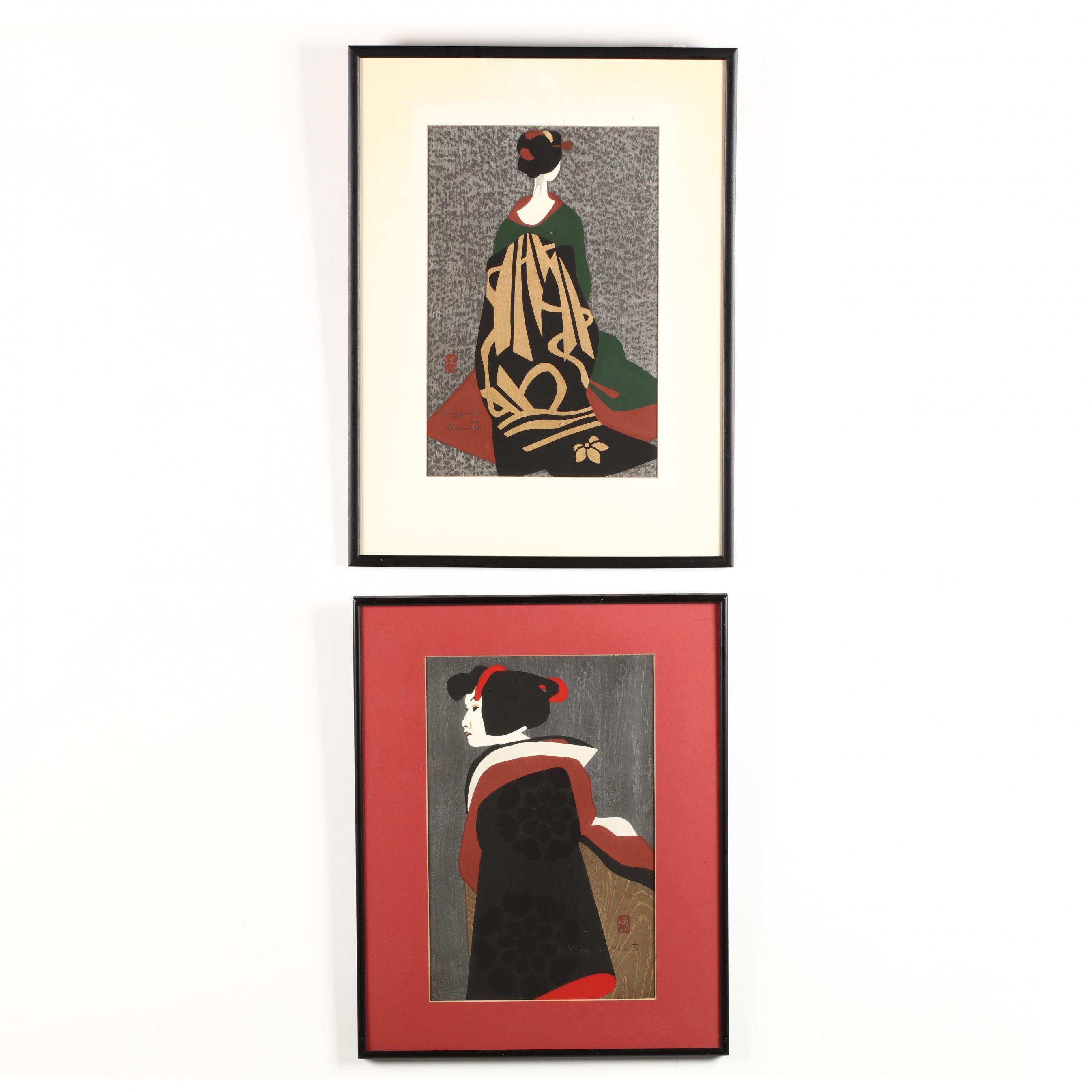 Kiyoshi Saito (Japanese, 1907-1997), Two Woodcut Prints of Maikos
Lot Details & Additional Photographs
Ink and colors on paper, two portraits of a maiko or young geisha from Kyoto, with artist's signature under his artist's seal on each print, Saito's use of wood grain texture and abstract patterning gives energy and his unique vision of the maiko, they are both framed, not examined outside of the frame.
DOA 22.5 x 16.75 in. (largest)
Good estate condition; toning to white mat around one print.