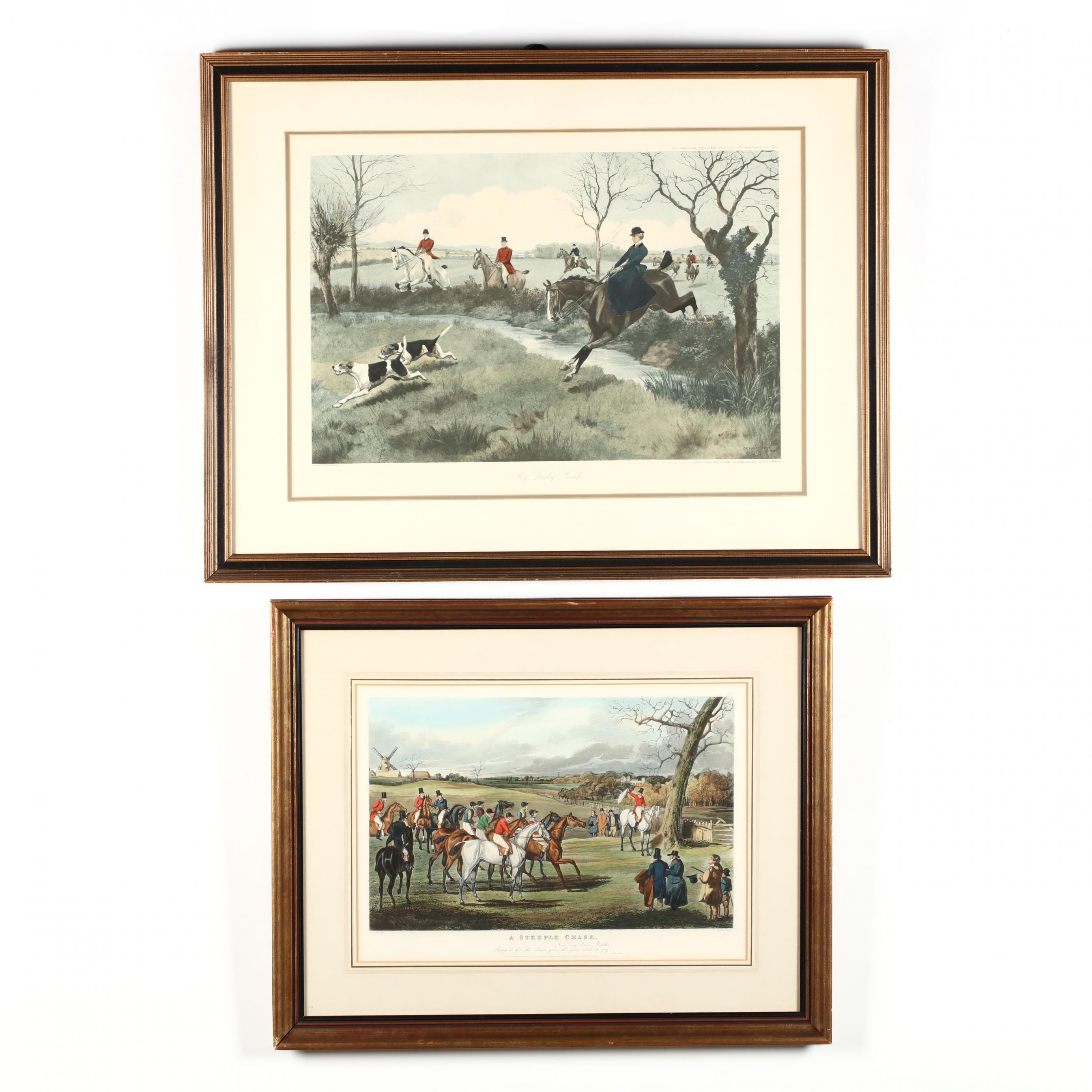 Two English Equestrian Prints
Lot Details & Additional Photographs
To include a hand-colored engraving after Henry Alken titled A Steeple Chase, possibly printed later (view partially obscured by frosted glass); to also include a reproduction print after Rowlandson's My Lady Leads, both matted and in giltwood frames.


DOA 26 1/2 x 34 1/2 in. (the other slightly smaller)
Slight toning; not examined out of frames.