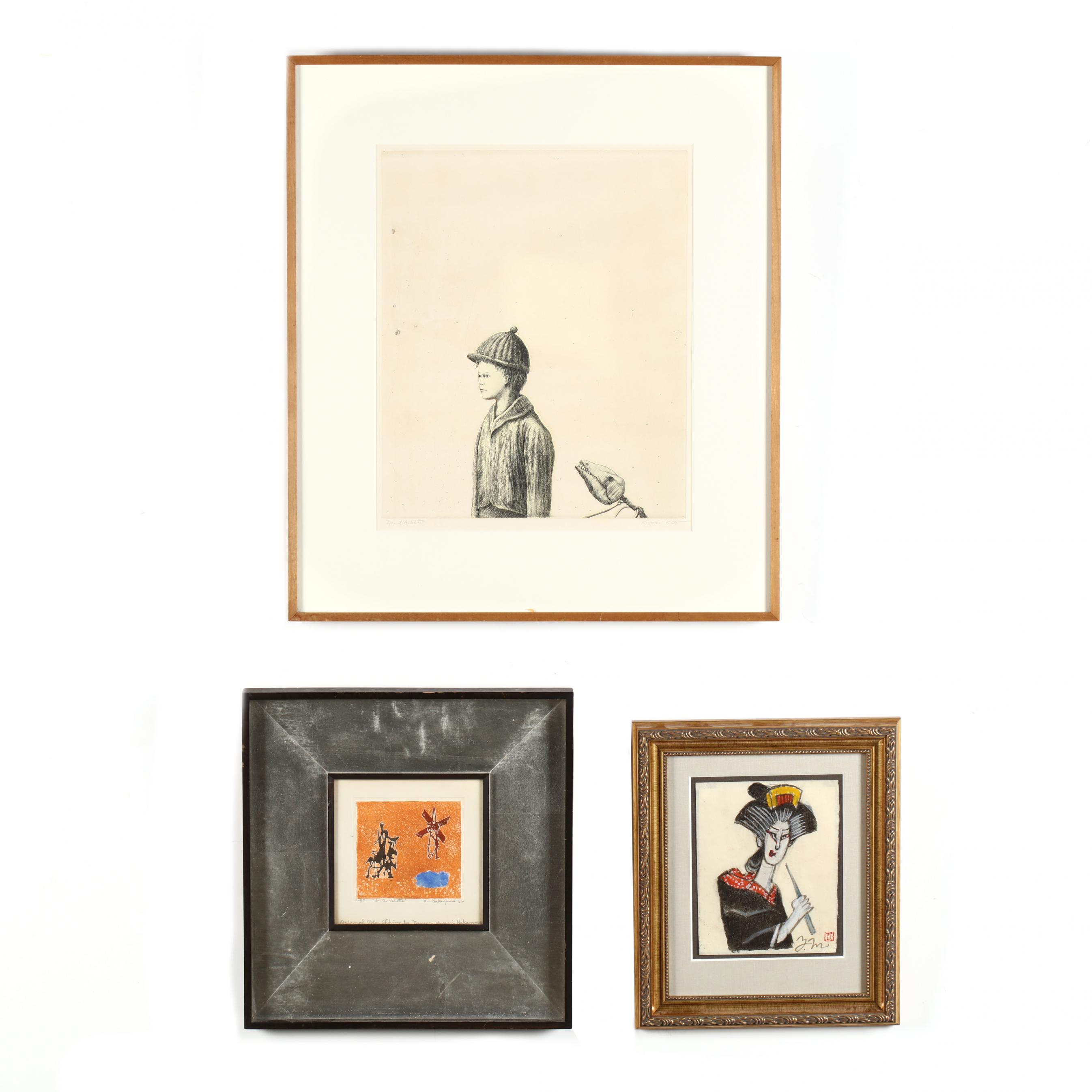 Three Japanese Contemporary Compositions on Paper
Lot Details & Additional Photographs
Includes an etching of a boy with dinosaur pencil signed to lower margin artist's proof and "Kiyomi Kato," second an abstract mixed media print, pencil signed "Don Quiohotte" in the lower left margin and "FM Nakayama '66" in lower right, written in pencil in margin below "Original color etching by Francois Masami Nakayama," and third a drawing of a geisha signed "Y.M" with red artist's seal, all compositions are framed, not examined outside of the frame.
DOA 21.75 x 19 in. (largest)
Some acid burn around edges of Nakayama print and a few spots of discoloration.