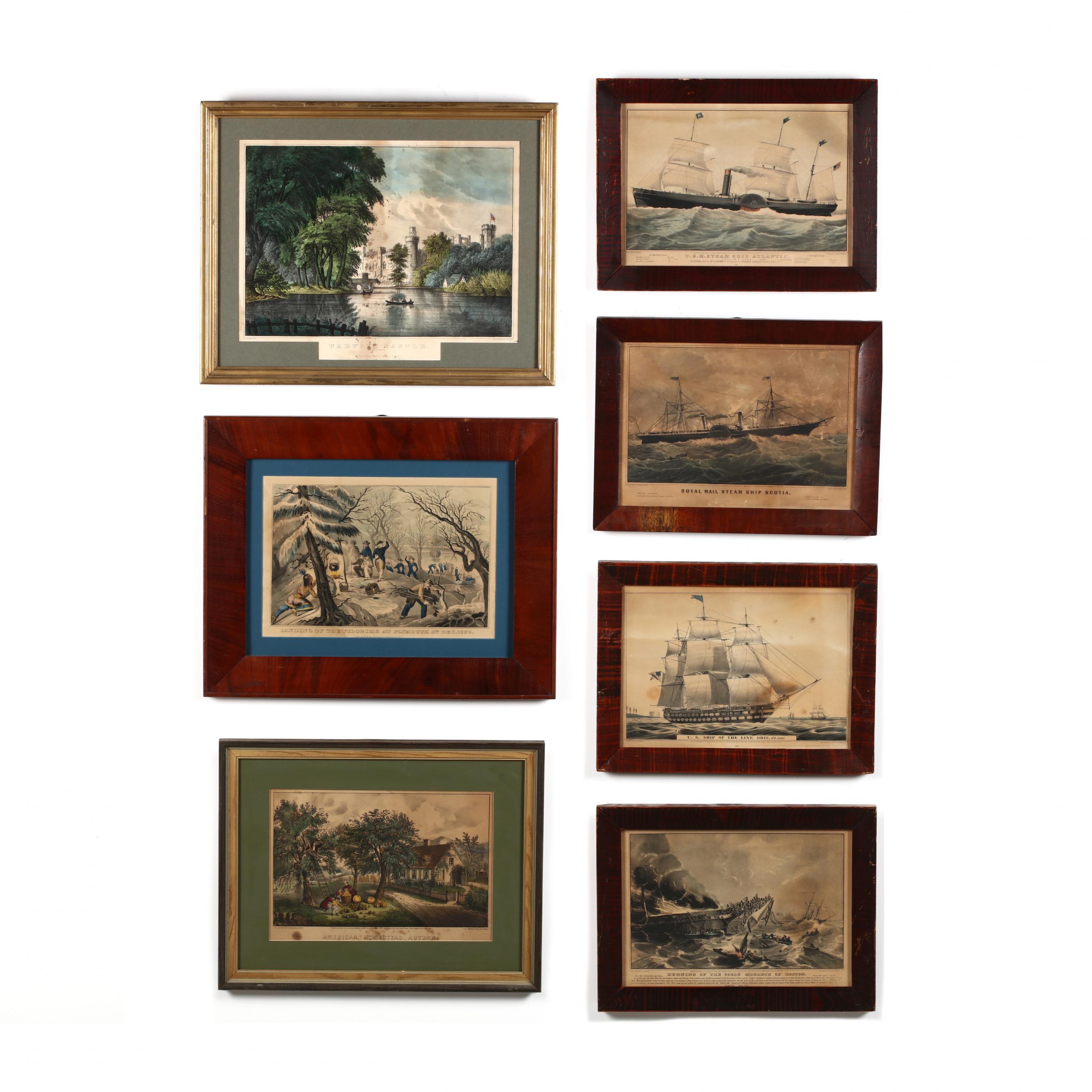 Seven Currier & Ives Scenes
Lot Details & Additional Photographs
Hand-colored lithographs, to include four nautical scenes and ship portraits, two landscapes, and a depiction of the landing of the pilgrims at Plymouth, all in wooden framing.
DOA 12 1/4 x 16 1/4 in. (the smallest); 16 1/2 x 20 3/4 in. (the largest)
Scattered foxing, toning, and moisture stains; few with abrasions; not examined out of frames.