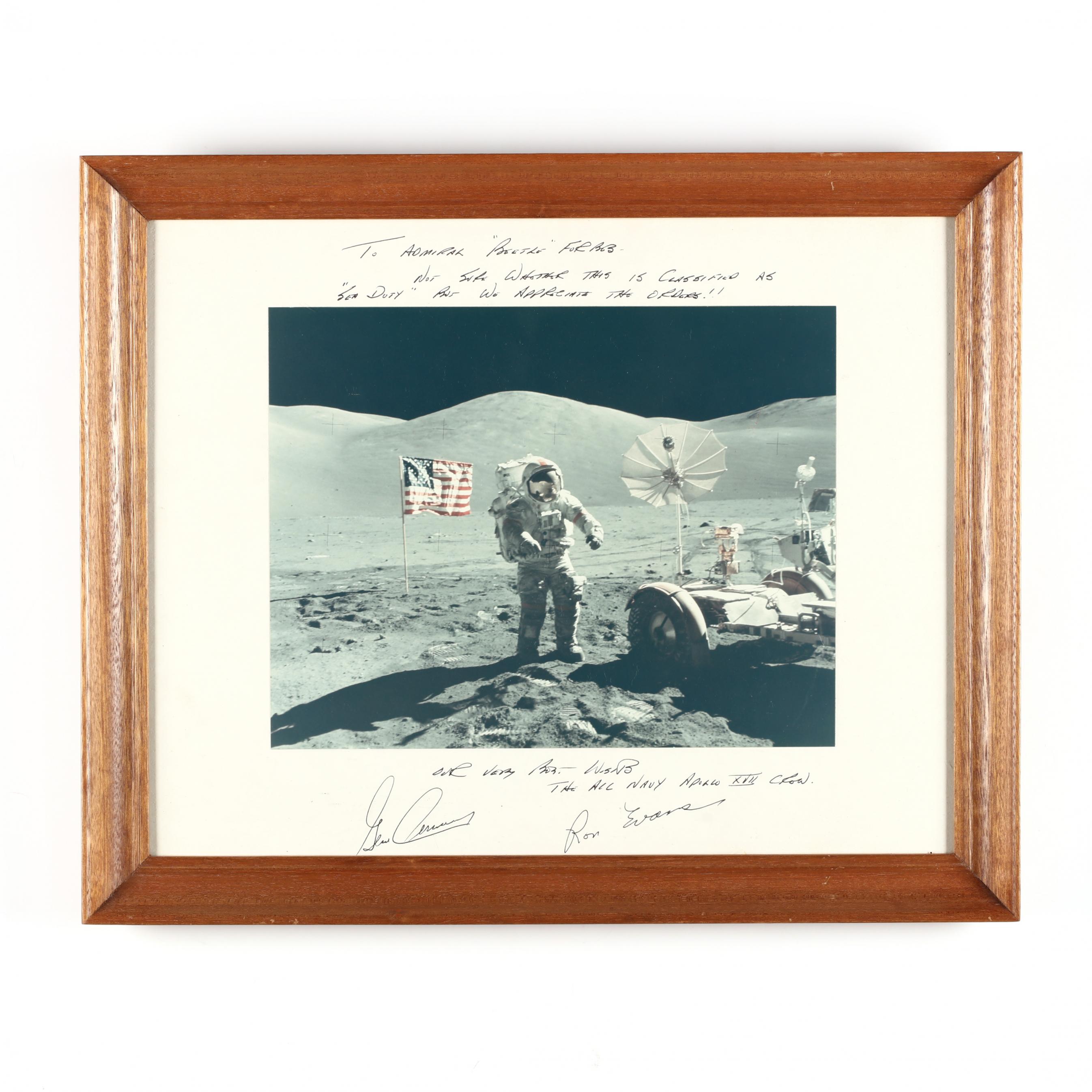 Apollo XVII Inscribed Lunar Surface Photo
Lot Details & Additional Photographs
The color print depicts Eugene Cernan on December 13, 1972 during the last lunar mission; penned on the mat above is "To Admiral 'Beetle' Forbes - Not sure whether this is classified as 'Sea Duty' but we appreciate the orders!!" Below the image an inscription reads "Our very best wishes/ the all Navy Apollo XVII crew. Gene Cernan Ron Evans". Third crew member Harrison H. Schmitt did not sign here. The recipient of this gift was Vice Admiral Bernard B. Forbes, Jr., a highly respected aviator in his own right. The photograph is presented behind glass in a plain wooden frame.


Image 10.74 x 14 in.; DOA 19 x 23 in.
No apparent condition concerns; not examined out of the frame.