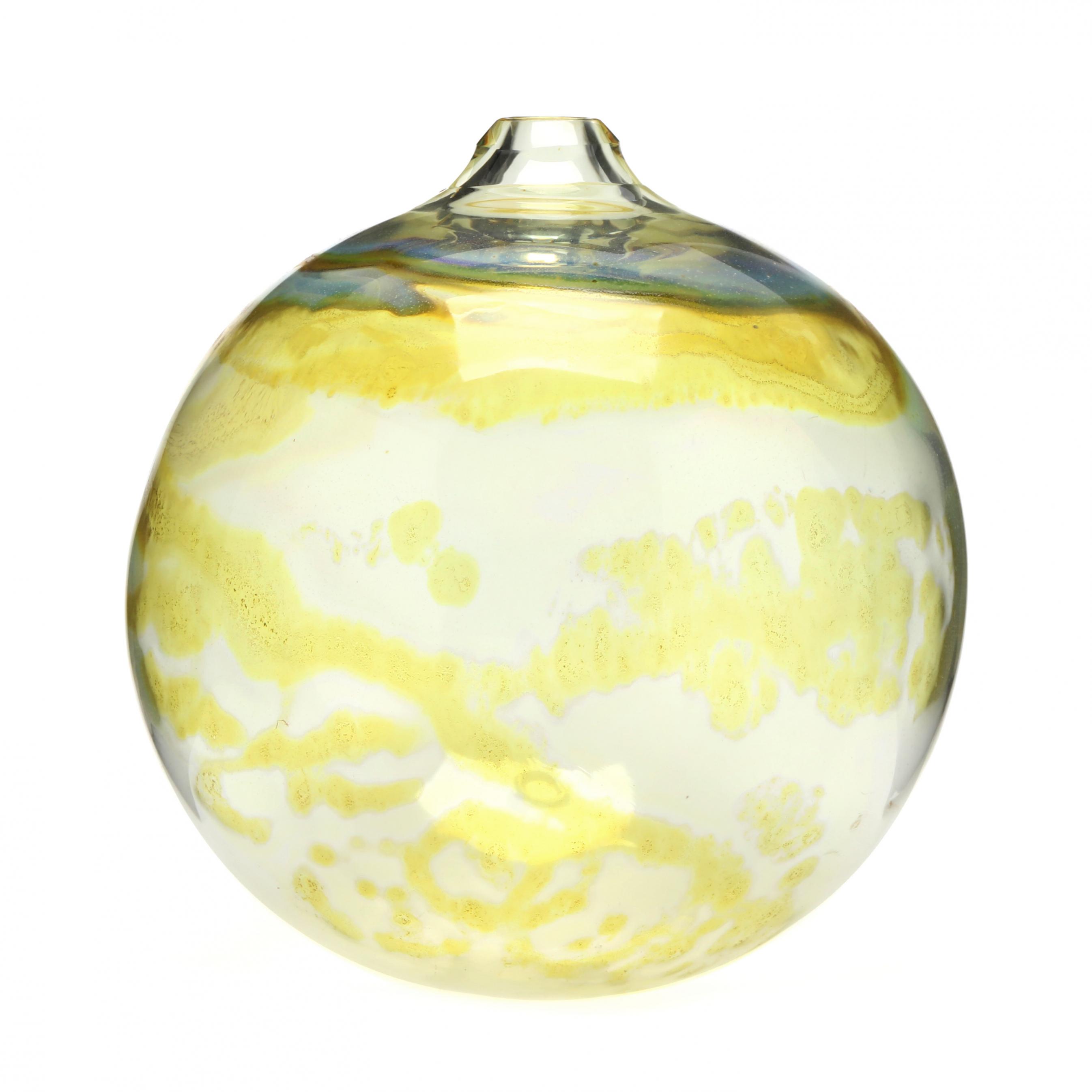 Kent Ipsen (WI/VA, 1933-2012), Untitled (Globular Vessel)
Lot Details & Additional Photographs
Large blown glass orb in clear and selenium gold opalescent coloring, polished pontil, signed and dated 1982.
Somerhill Gallery, Chapel Hill, North Carolina
Kent Ipsen was among the first to graduate from Harvey Littleton's studio glass program at the University of Wisconsin-Madison in 1964. He long served as the head of the glass program at the Virginia Commonwealth University School of Arts. His pieces were exhibited in venues from the Smithsonian American Art Museum, Brooklyn Museum, Corning Museum of Glass, and the Vatican Museum. This vessel is one of a series of three, the other two owned by fashion designer Mary McFadden.