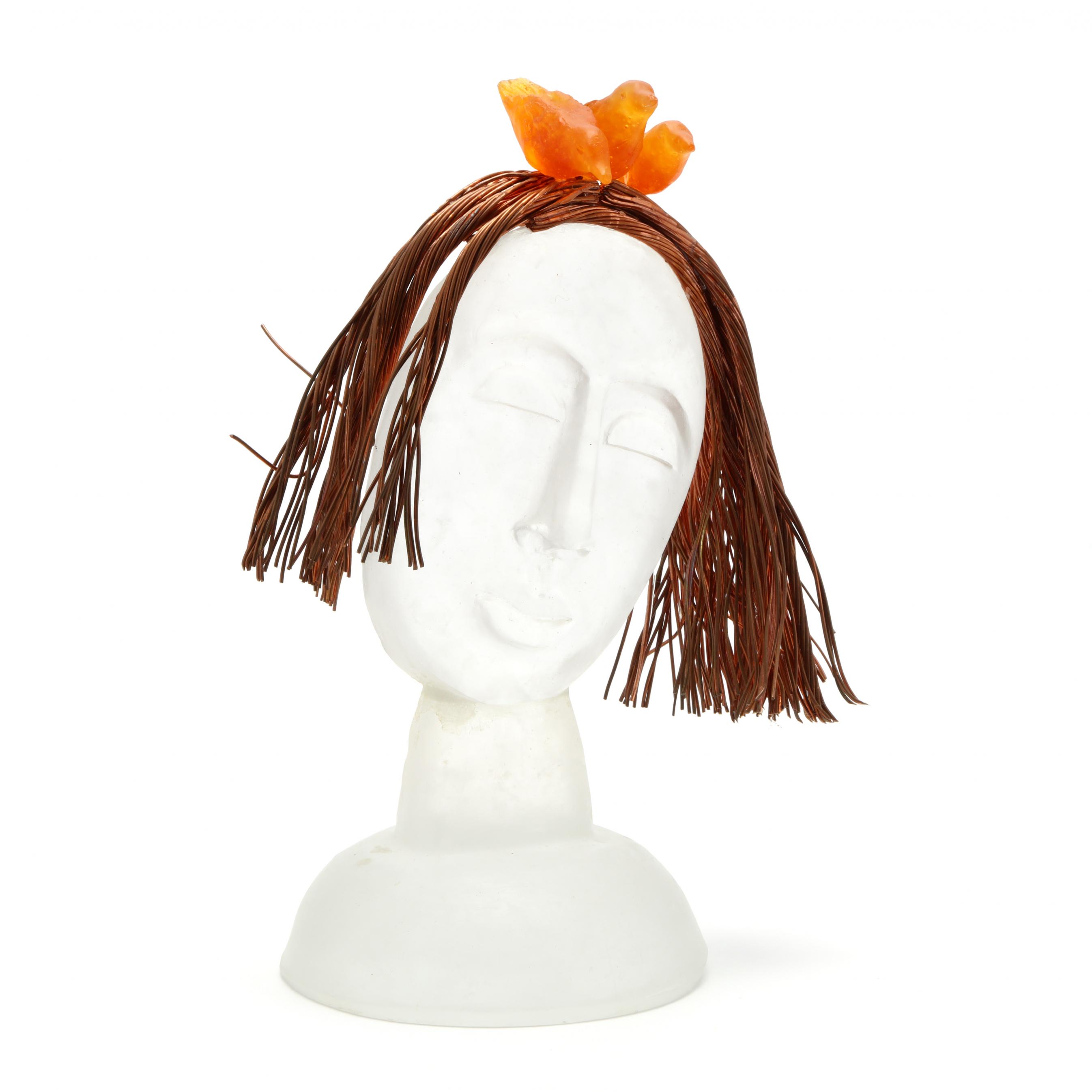 Jan Kransberger (NC), Maybe I'm Dreaming
Lot Details & Additional Photographs
Kiln cast lead crystal with copper wire, 2012, signed JK to back edge.
Somerhill Gallery, Durham, North Carolina
Jan Kransberger received her BA at the University of Wisconsin, Madison, and continued her glass studies at Penland School of Crafts in North Carolina and at the Corning Studio in New York. She has a studio in western North Carolina and is an exhibiting member of the Piedmont Craftsmen since 2008.