The selection of fine jewelry in our
Important Winter Auction
included the work of two important names in contemporary jewelry design: Jewelsmith of Durham, North Carolina, and Elizabeth Locke of New York and Virginia. The juxtaposition of the two jewelry houses served to highlight their respective, and disparate approaches to contemporary design.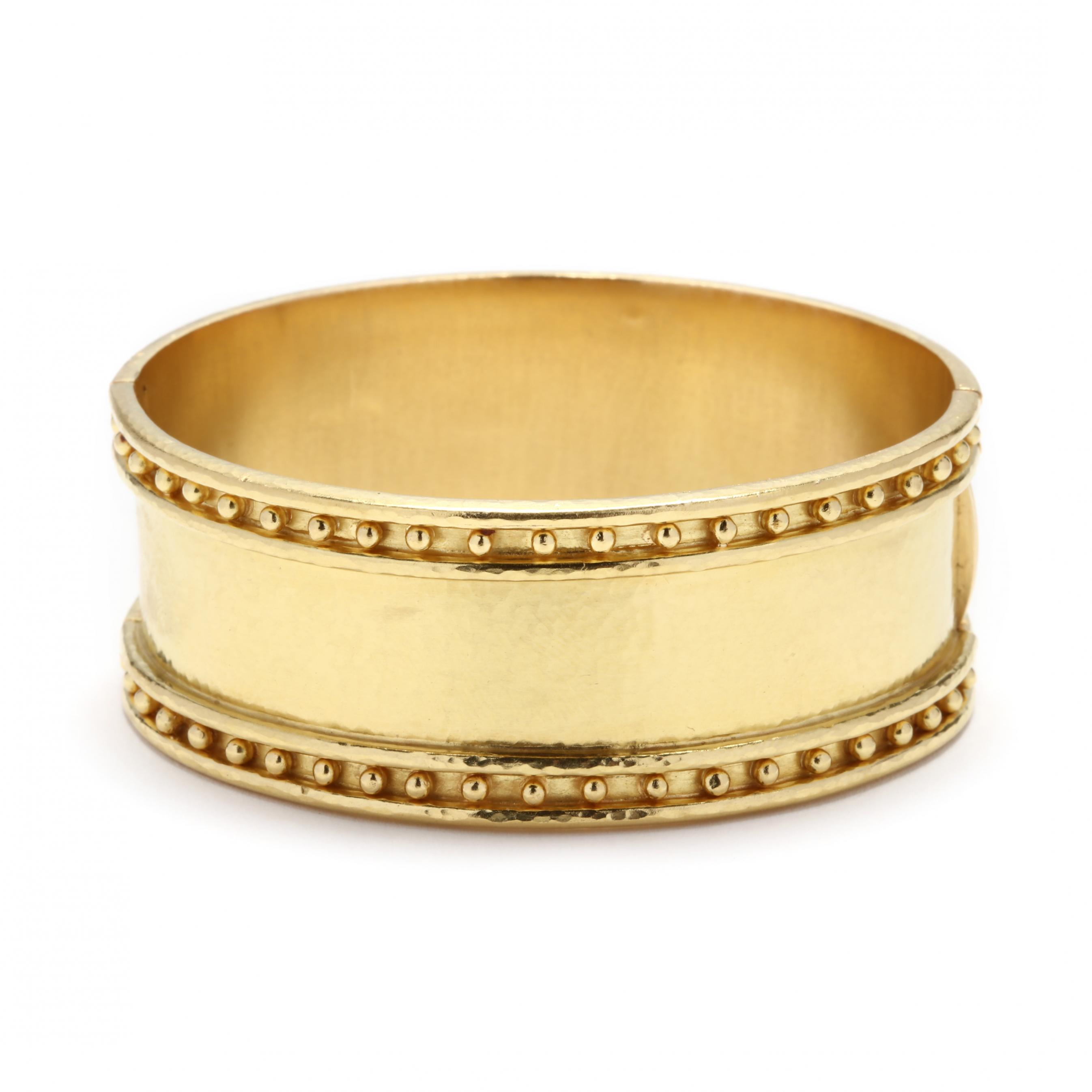 The pieces by Elizabeth Locke in the Important Winter Auction illustrate perfectly the neo-classical design for which Locke has become famous. Locke developed a love of Italy and a fascination with ancient Greek, Roman and Etruscan art at a very young age, and so it was only natural that when she started her jewelry company, she would use that historical style as a referent.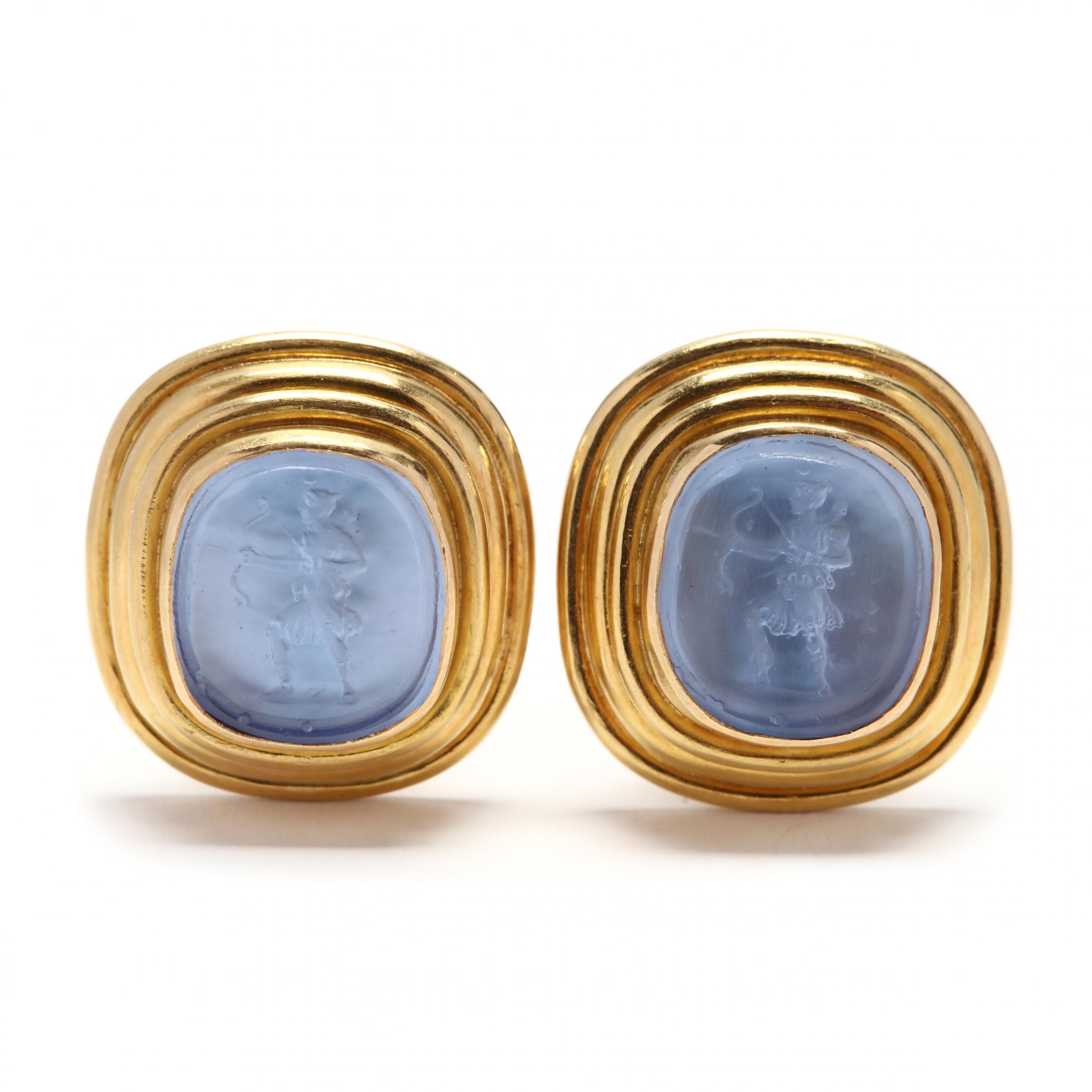 But Locke actually goes a step beyond using antique jewelry to inspire her designs - she incorporates little pieces of history into her work in the form of Venetian glass intaglios, micromosaics, or antique buttons. Nancy Blount, the Leland Little Fine Jewelry Director, says that Locke's pieces "conjure the image and romance of the Grand Tour of the mid 18th century through the late 19th century and the pieces the travelers took home as a remembrance of that rite of passage."

While the inspiration of antiquity is easy to see in Elizabeth Locke jewelry, it is also distinctly modern. As Locke has said "jewelry is always designed for the era in which it is worn, so I try to take the ideas I see in antique jewelry but update the scale and colors to work with the clothes that we wear today."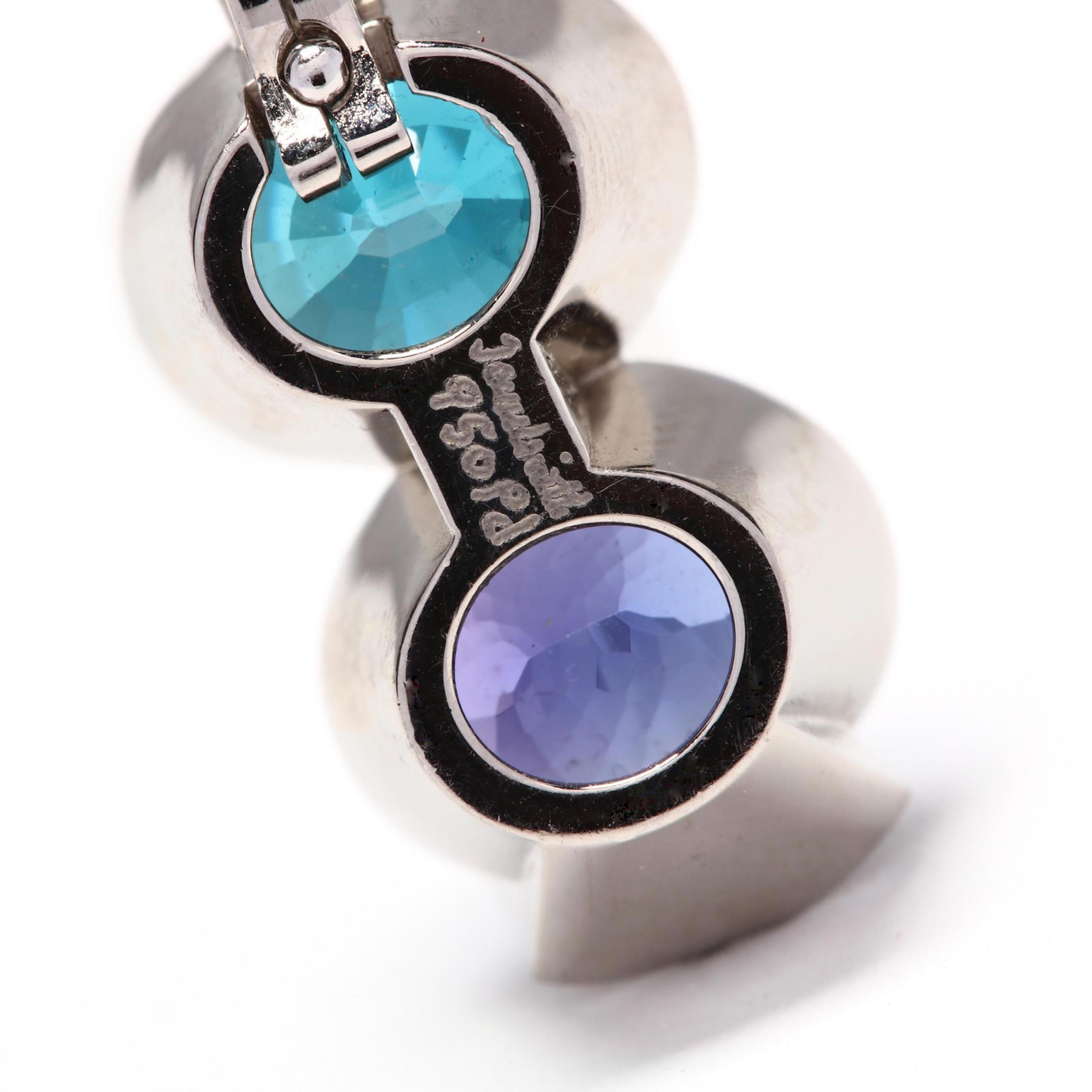 In contrast, one could almost say that Jewelsmith jewelry takes the future as its inspiration. Jewelsmith designs are unabashedly modern, and emphasize the sustainable reuse of metal and gems. The jewelry house made its name designing custom pieces for their clients, and so their work is almost always one-of-a-kind. As Blount says "Looking at pieces designed and created by Jewelsmith artisans, I see an artistic interpretation of architecture and engineering that is individual to each piece, a bold display and splash of color in their selection of fine gemstones, and superb craftsmanship. The pieces transform into their independent vision. Their work is easily recognizable - the style and uniqueness speak 'Jewelsmith.'"

The comparative aesthetic of the work of these two modern designers becomes apparent in aggregate, and their contrasting distinctive styles serve to highlight what is special in each of them.
Viewing 1 - 15 of 15 items.