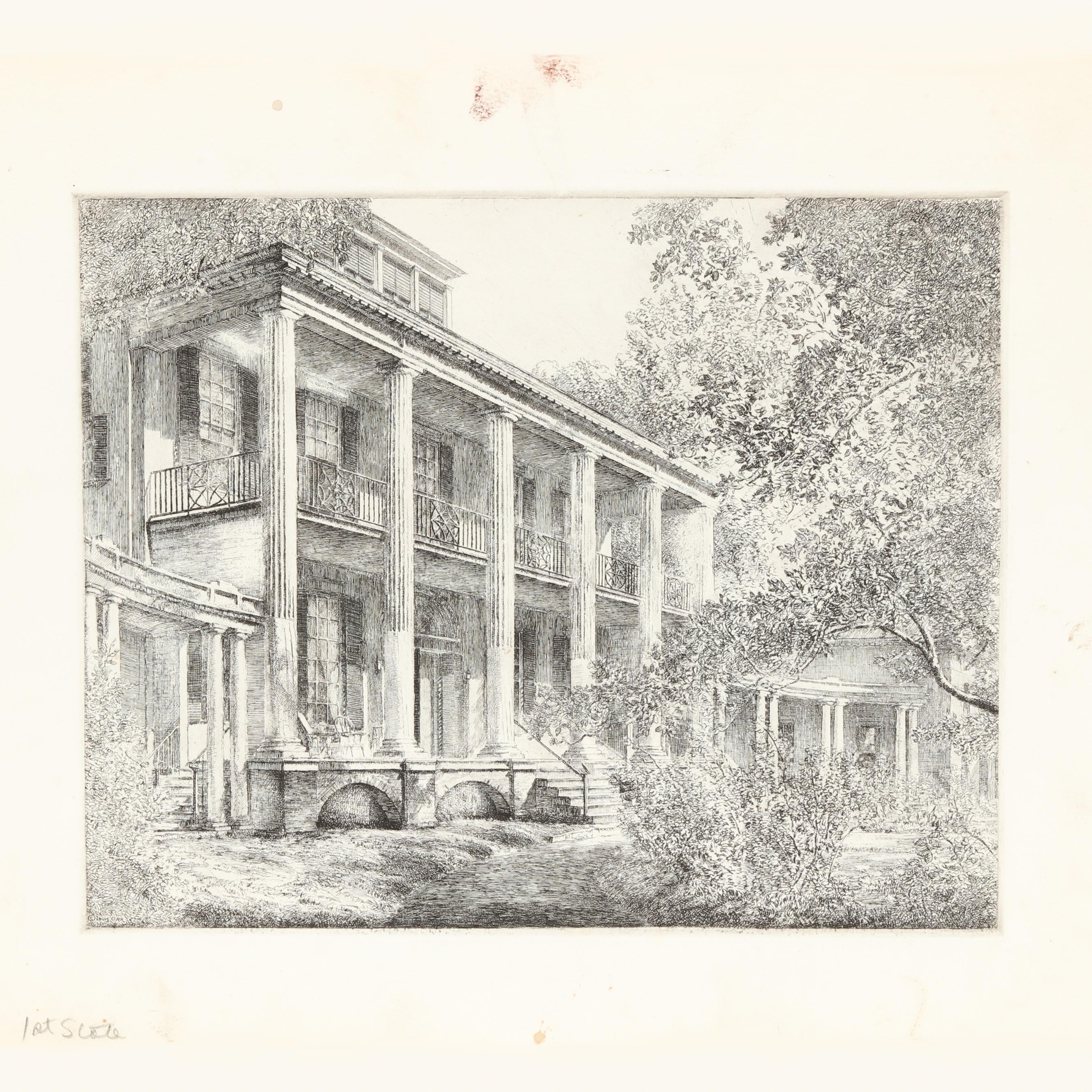 Louis Orr (American, 1879-1961), The Hayes, Edenton (Proof, Some Drawn Additions)
By the 1920s, Orr was in high demand on both sides of the Atlantic. Spending much of his time in Paris, he met fellow American, attorney and businessman Robert Lee Humber in 1927, while he too was living in Paris. The two developed a close friendship.

During the 1930s Humber proposed that Orr capture on paper the finest examples of North Carolina's architecture and historical sites. Humber hoped to preserve North Carolina's history through the hands of a master. Orr accepted the commission. The ensuing challenge was deciding what to depict. To answer this question, Humber and Orr traveled extensively throughout North Carolina and consulted with numerous historians and authorities of the state. Their initial list included over 100 sites. Narrowing the list down to 50, Orr began his work in 1939. The nature of this work required Orr to travel the state, numerous times, to sketch his subjects. Orr would then return to Hartford, Connecticut (his hometown and where he was then living) to complete his work and execute the copper plates. This monumental set of etchings was completed in 1952. The etchings were released in portfolios of five per year and were collected by institutions and individuals alike.