To close out 2019 and ring in 2020, Chapel Hill-based interior designer Renu Mathias stopped by the Leland Little gallery to pick a chair from our
New Year's Weekend Gallery Auction
for The Chair Files. Renu's decades of business expertise and global travels lend depth and breadth to her work for her firm,
Renu Mathias Interiors
. We got the chance to find out more about her aesthetic philosophy during her visit.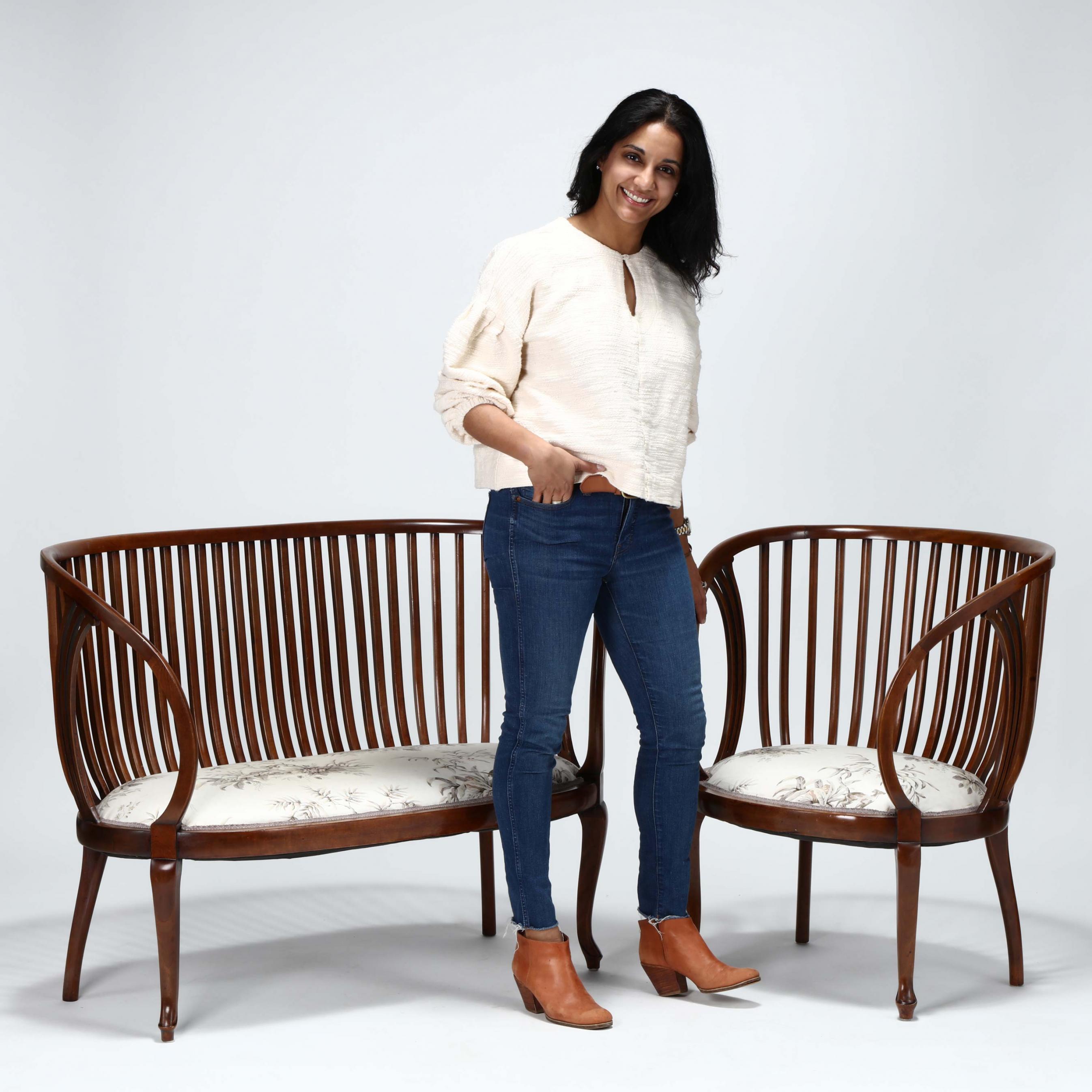 LLA: You worked for years in corporate marketing. How did that first career inform your current work with interiors?

RM: I deeply believe that an individual space is an extension of someone's personal brand. I like to think of your kitchen or your bedroom as a micro-brand of your life. So in my former profession I laid the understanding for how consumers engage with brand experiences and now I'm applying that to the interior design field.

LLA: Why did you choose these chairs?

RM: I was really drawn to their lines, and the modernity of the form, while still feeling like they're functional. They're not too precious. That's something I think about a lot when designing a space - it has to have a blend of the aesthetic and the functional.

LLA: Right, because you have two young kids. How do you make satisfying design that works for a family?

RM: Yes, nothing can be too precious. I really believe you can have beautiful objects and furnishings that can still be livable. I'm not a fan of designing museum-like spaces that people are afraid of. You need to have durable fabrics!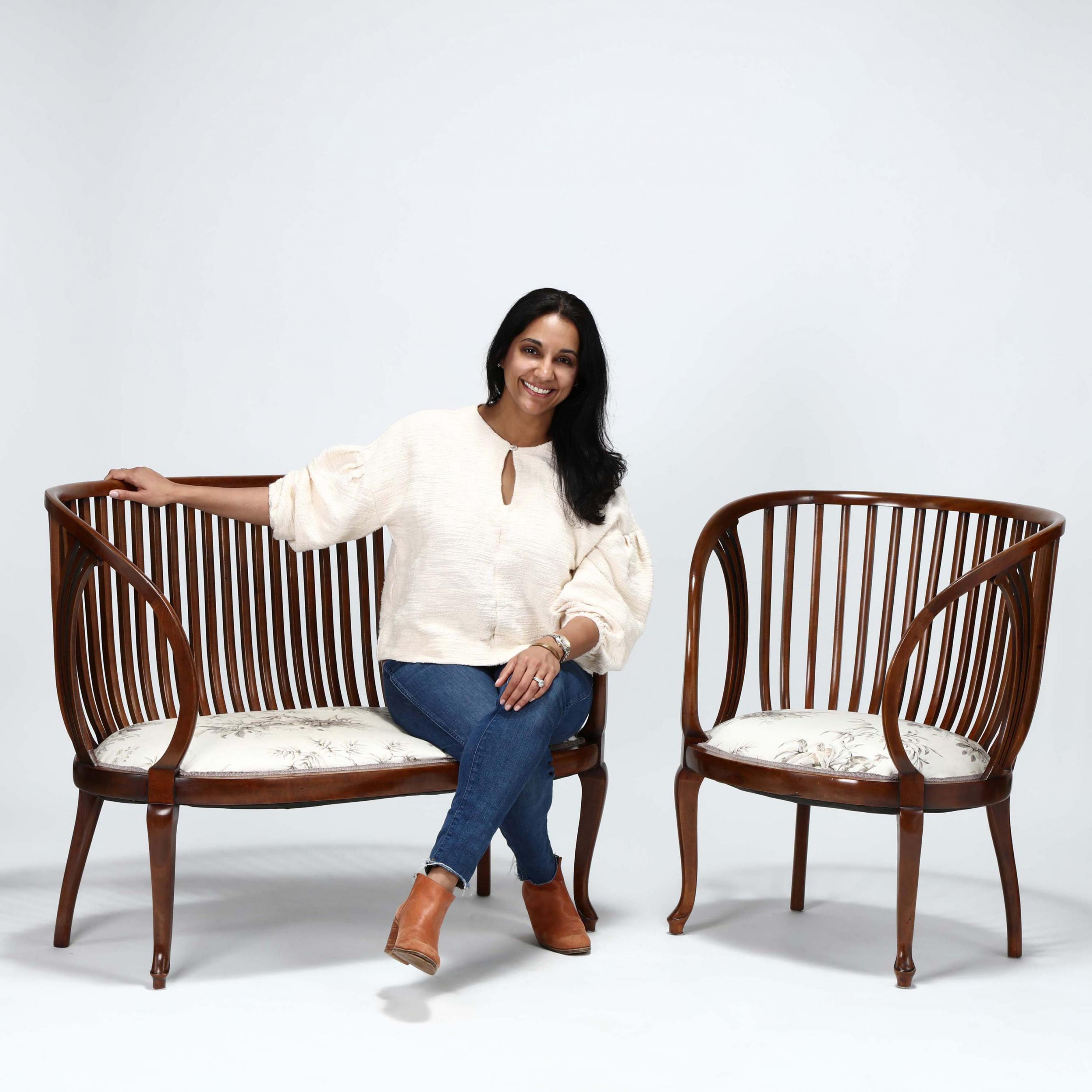 LLA: You've lived all over the country - the Midwest, New York City, the San Francisco Bay Area and now Chapel Hill. Do you see a connection between location and design?

RM: For me it's everything. I was born and raised in Iowa, and spent my childhood traveling back to India to visit relatives. Then my fiancé, now husband, and I did a lot of traveling - we once knocked out 15 countries in 90 days. My whole life I've been attracted to people in all different walks of life. I've carried that through to how I style - for example in my own home you'll see lots of things from my travels around the world, but at the end of the day I'm a Midwesterner at heart and hospitality is everything. So when I design for a client I like to find a similar anchor point in their lives to design around.

LLA: You are a wonderful cook and foodie. What's your favorite thing to cook, and what's your favorite thing to eat? They aren't necessarily the same thing.

RM: This might sound cheesy, but my favorite thing to cook is anything that makes my boys happy. And what I love to eat is anything my husband makes, particularly his Italian food. But I also make a really good roasted vegetable lasagna.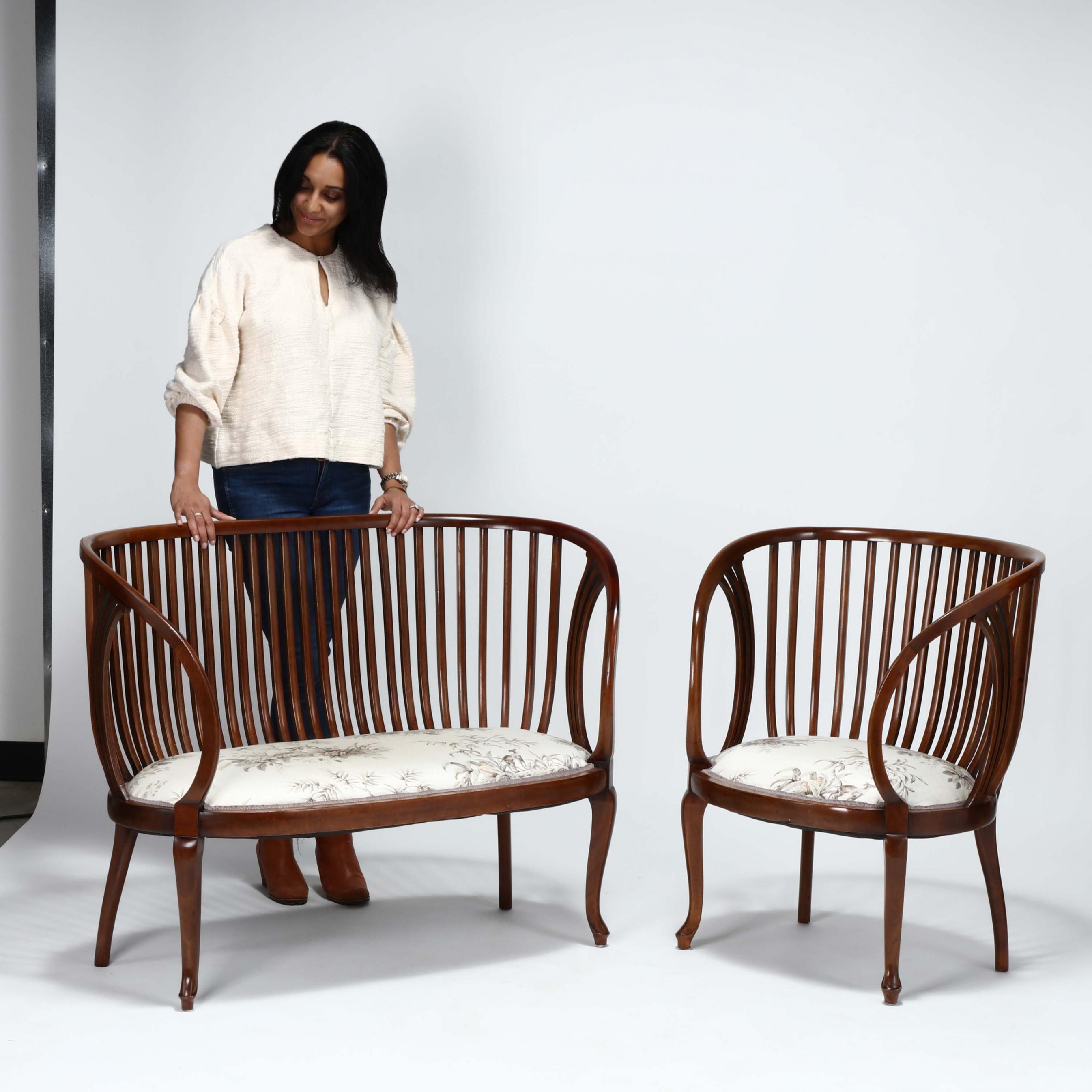 LLA: What are you looking forward to most about the holidays being over?

RM: Getting the kids in school and out of the house so I can get back to work. And not stepping on tinsel everywhere.

LLA: Duke or Carolina?

RM: I'm going to say both. We live in Chapel Hill, but my husband went to Duke. And you never know, my kids might want to go to UNC. I like to say we're equal opportunity.

LLA: This interviewer can't condone that kind of fence-sitting, but we're glad you came by anyway!

Viewing 1 - 1 of 1 items.