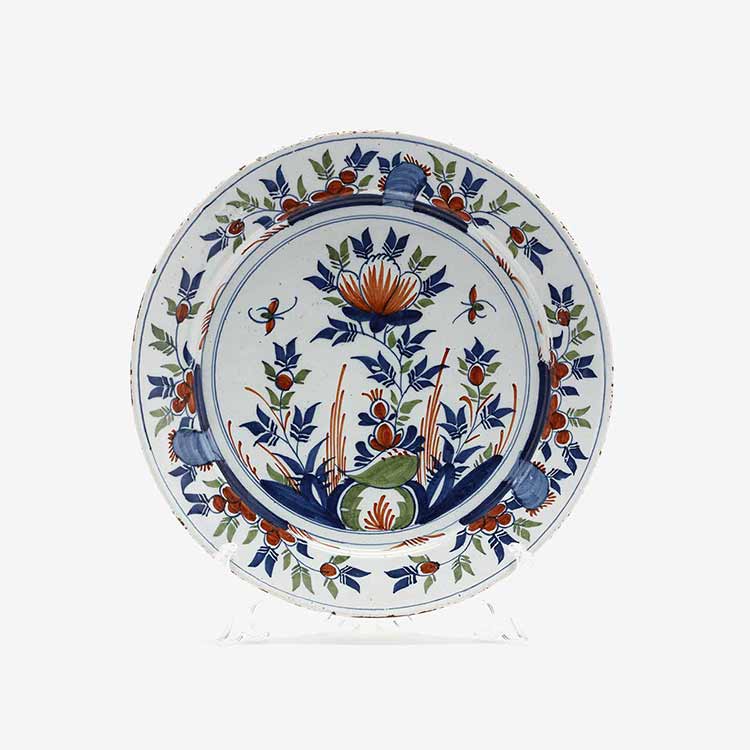 The Estate of the late Betsy J. Sykes
Live Auction:
Saturday, November 10, 10:00 A.M. EST (Lots 1 - 446)

The estate of the late Betsy J. Sykes represents the exquisite taste and deep expertise in decor and horticulture of a true Southern lady. Betsy's dear friend and travel companion Ted Gossett notes that as a Board member of the American Boxwood Society, Betsy traveled throughout the United States and Europe studying homes and gardens. Betsy also had a long tenure as a member of the Raleigh Fine Arts Society, which exposed her to some of the finest homes and art collections in North Carolina. Her own Raleigh residence reflected her refined taste and style both inside and out.

An integral part of the New England aesthetic that dominates Betsy's collection is the Delftware that was so popular with colonial Americans. Betsy's selection of Delft contains fine pieces that demonstrate how Delftware evolved as it was adopted by the Dutch from the Chinese, imitated by the English, and traded to the Americas.

Each lot will close for online absentee bidding four lots before it approaches the auctioneer's podium. The website will indicate a "current high bidder" status before the absentee bidding closes online, but the final sale price is determined during the live auction.​ Once a lot has closed for online absentee bidding, outbid notifications will not be received.​

When placing a bid, you are welcome to bid the asking price, or you may enter your maximum bid and the system will competitively execute your bid for you.

Leland Little Auctions has been providing world-class auction services for families and collectors for over 20 years, and is now actively consigning for upcoming auctions. We invite you to contact our gallery today for a confidential discussion to learn more about where selling at auction can take you.

Previews:
Friday, November 9, 10:00 A.M. - 5:00 P.M.
Saturday, November 10, 8:00 A.M.