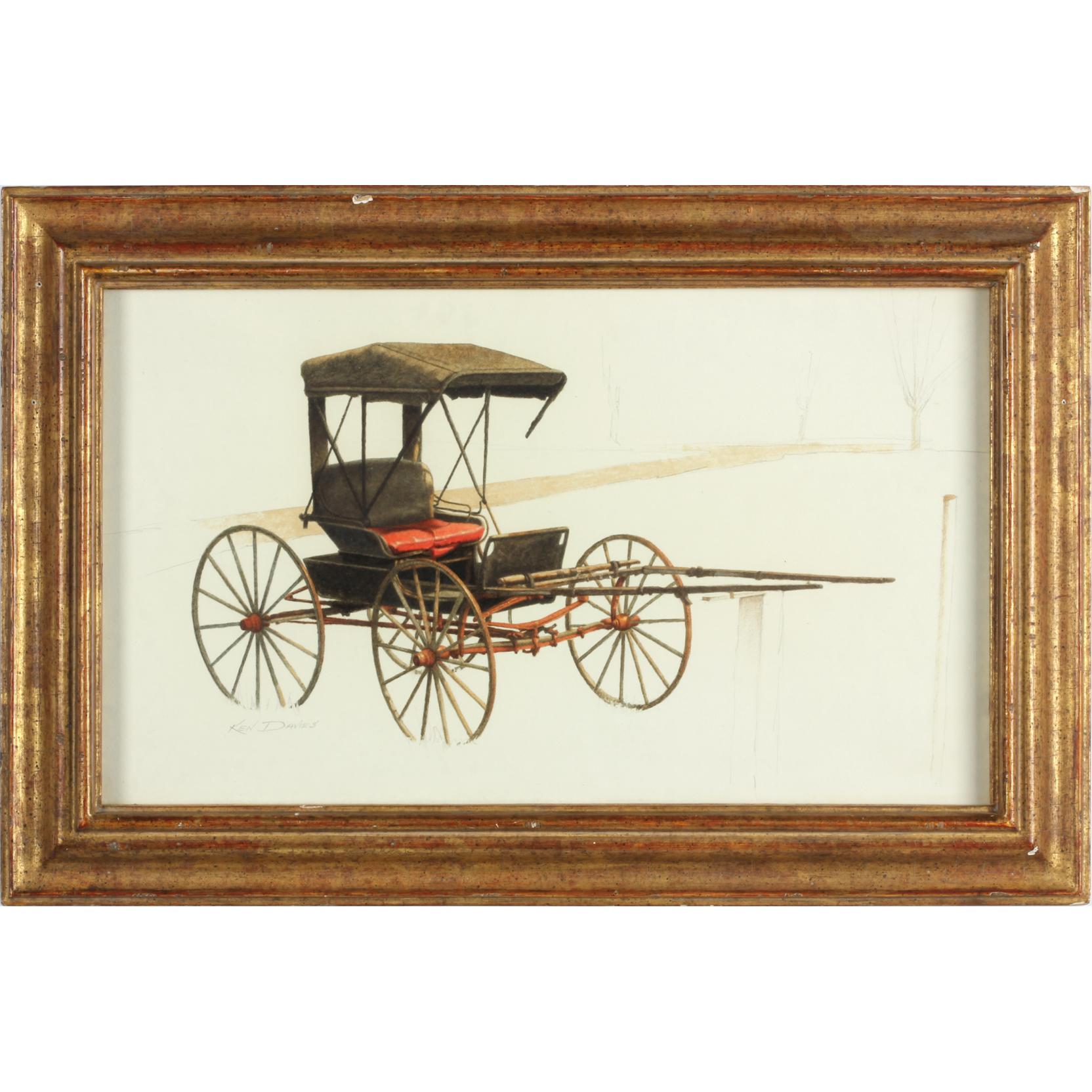 Ken Davies (CT/MA, b. 1925), "Carriage"
Lot Details & Additional Photographs
Watercolor on paper, signed at lower left "Ken Davies," presented under glass in original gilt frame. SS 8.25 x 14.25 in.; DOA 11.75 x 17.75 in.
Private Collection, Greensboro, NC The Bonfoey Company, Cleveland, OH
No apparent condition concerns - not examined out of the frame.