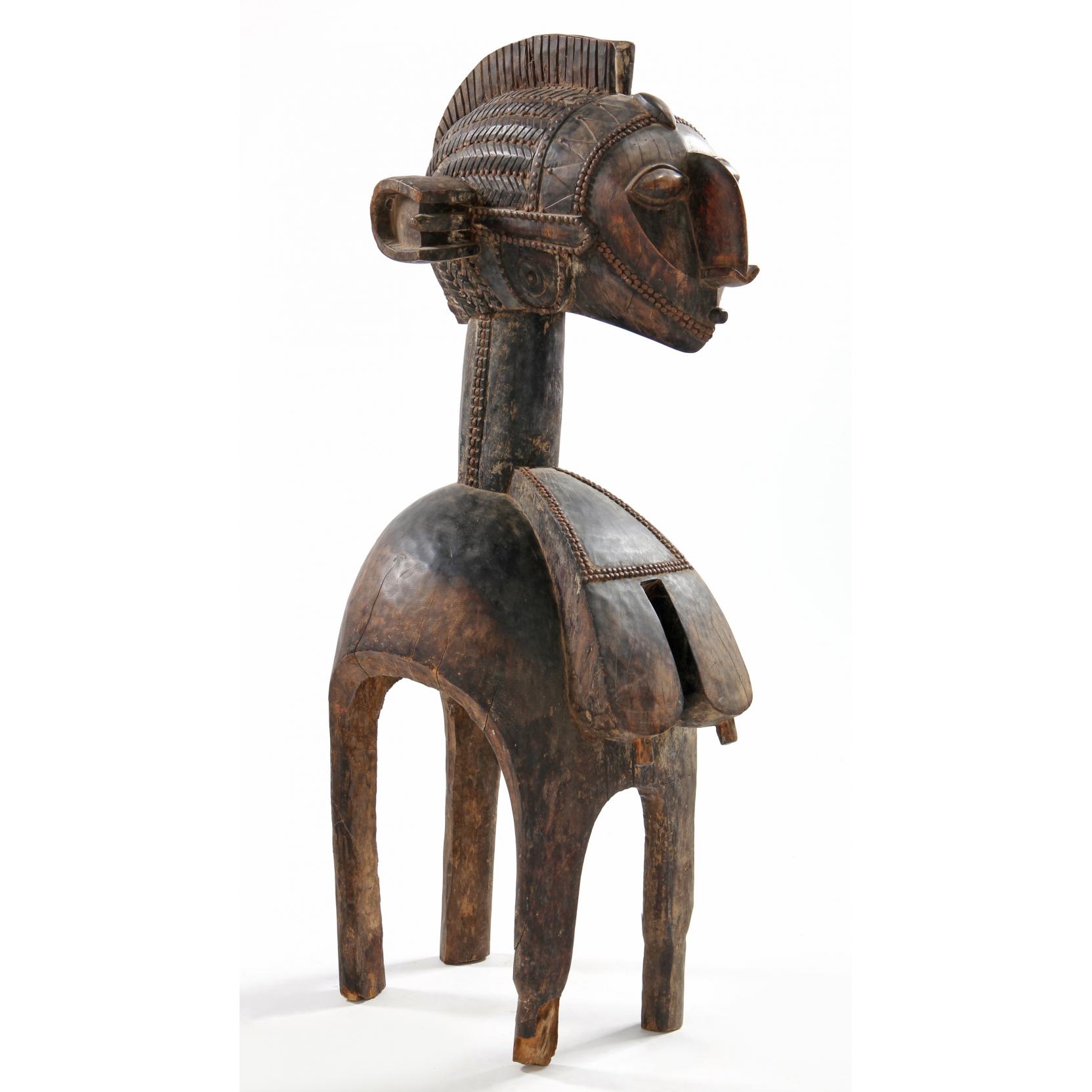 Baga Nimba Shoulder Mask, Guinea
Lot Details & Additional Photographs
Mid 20th century or earlier, carved hardwood with areas of iron tack decoration.
From the Jean Francois Provost Collection of African Art, Hillsborough, North Carolina
An exceptional and imposing example of a classic African form that inspired a young and impressionable Pablo Picasso.
Expected wear; some age cracks; chipping to the lower right front leg.