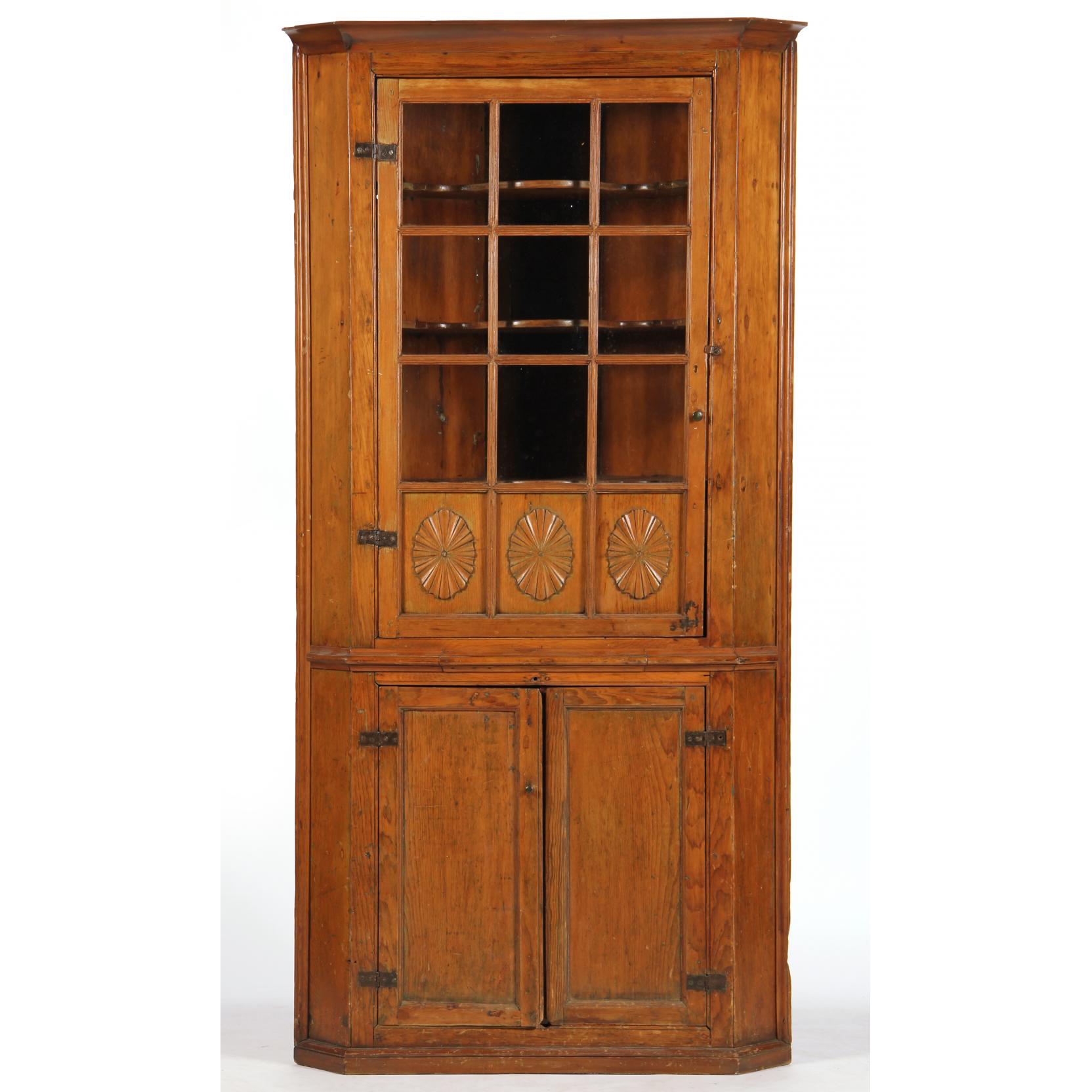 Eastern North Carolina Corner Cupboard
Lot Details & Additional Photographs
Late 18th century, yellow pine, attributed to Camden County, one piece form, the cove-molded cornice projects slightly over a single door with nine lights over three blind panels decorated with applied carving, molded waist above two inset paneled doors, flush base.
81.5 x 39 x 19 in. Corner 25 in.
Cornice and base molding appear to be later; glass replaced but with old wavy glass; back boards reset; general wear expected with age.