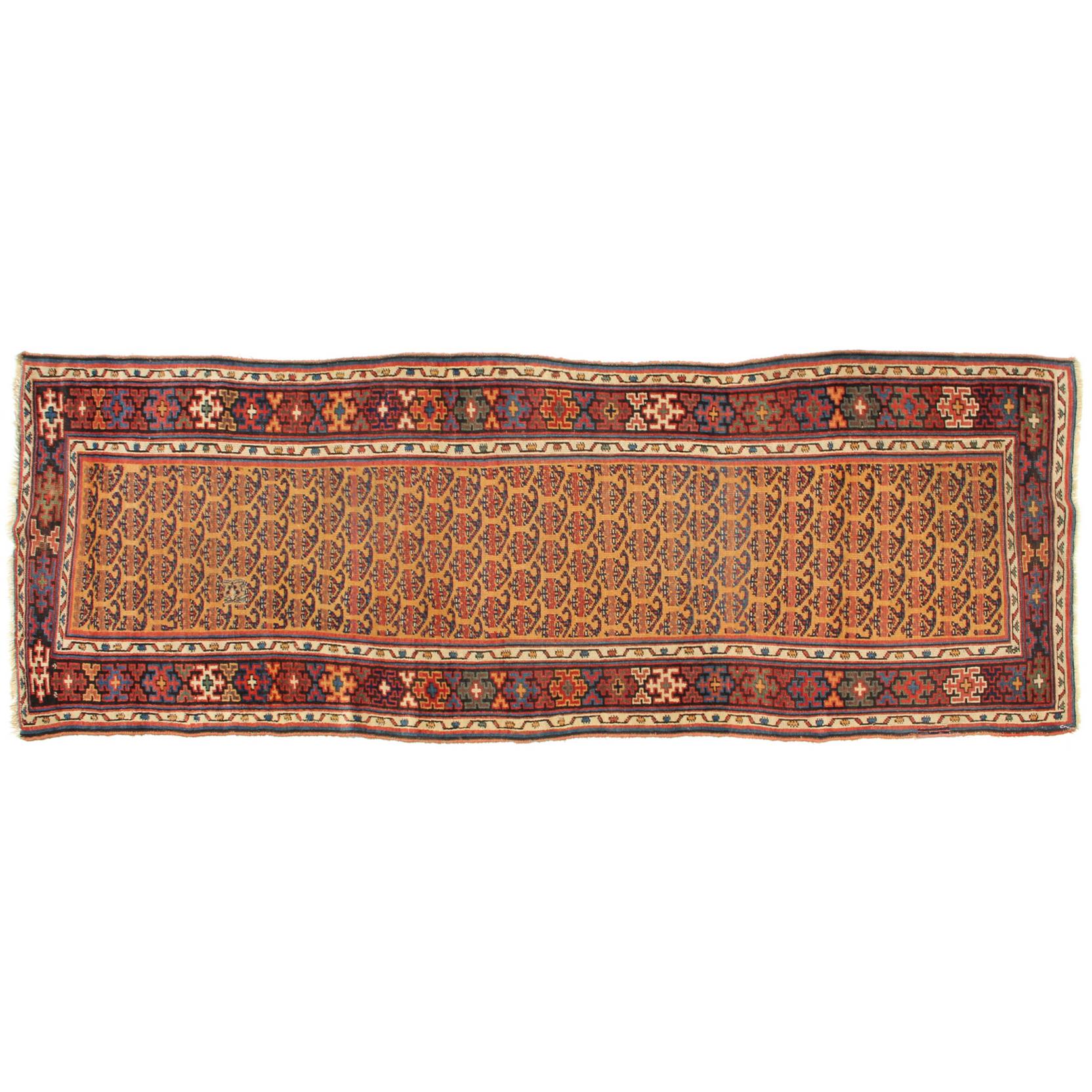 Lot Details & Additional Photographs
Circa 1900, wool foundation, gold field with repeating blue boteh, brown main guard border with geometric design and with two ivory minor borders.
3 ft. 6 in. x 9 ft. 9 in.
Low pile with areas of exposed weft; loss of outline border to one end; with patched area (2.5 x 2.5 in.).