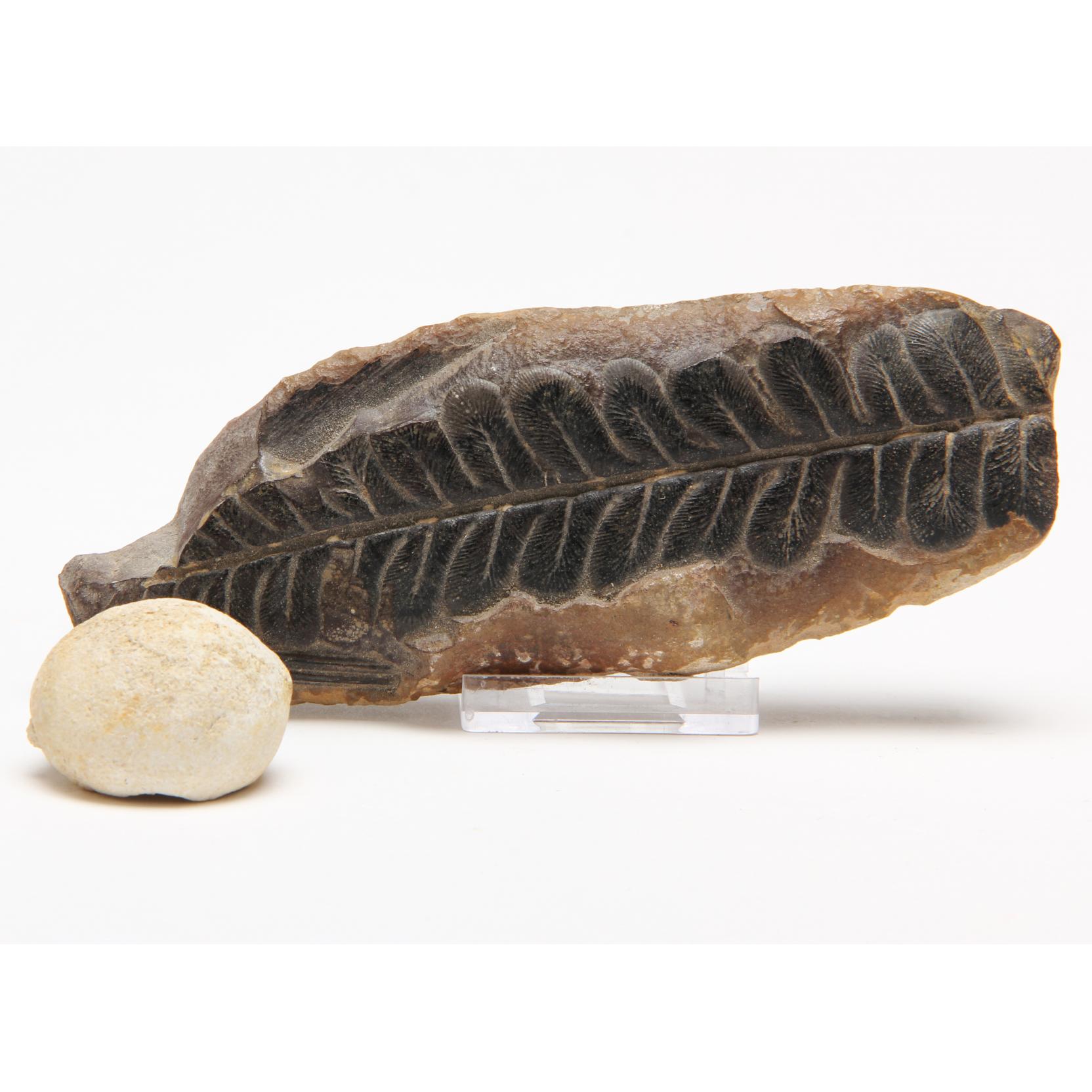 Lot Details & Additional Photographs
The fern labeled Alethopteris sullivanti (5.25 in.); the nut labeled as from Texas (1.25 in. diameter).


Leland Little Auctions has cataloged these specimens to the best of our ability using provided information. We cannot, however, guarantee the accuracy of lot descriptions. Please see Conditions of Sale.