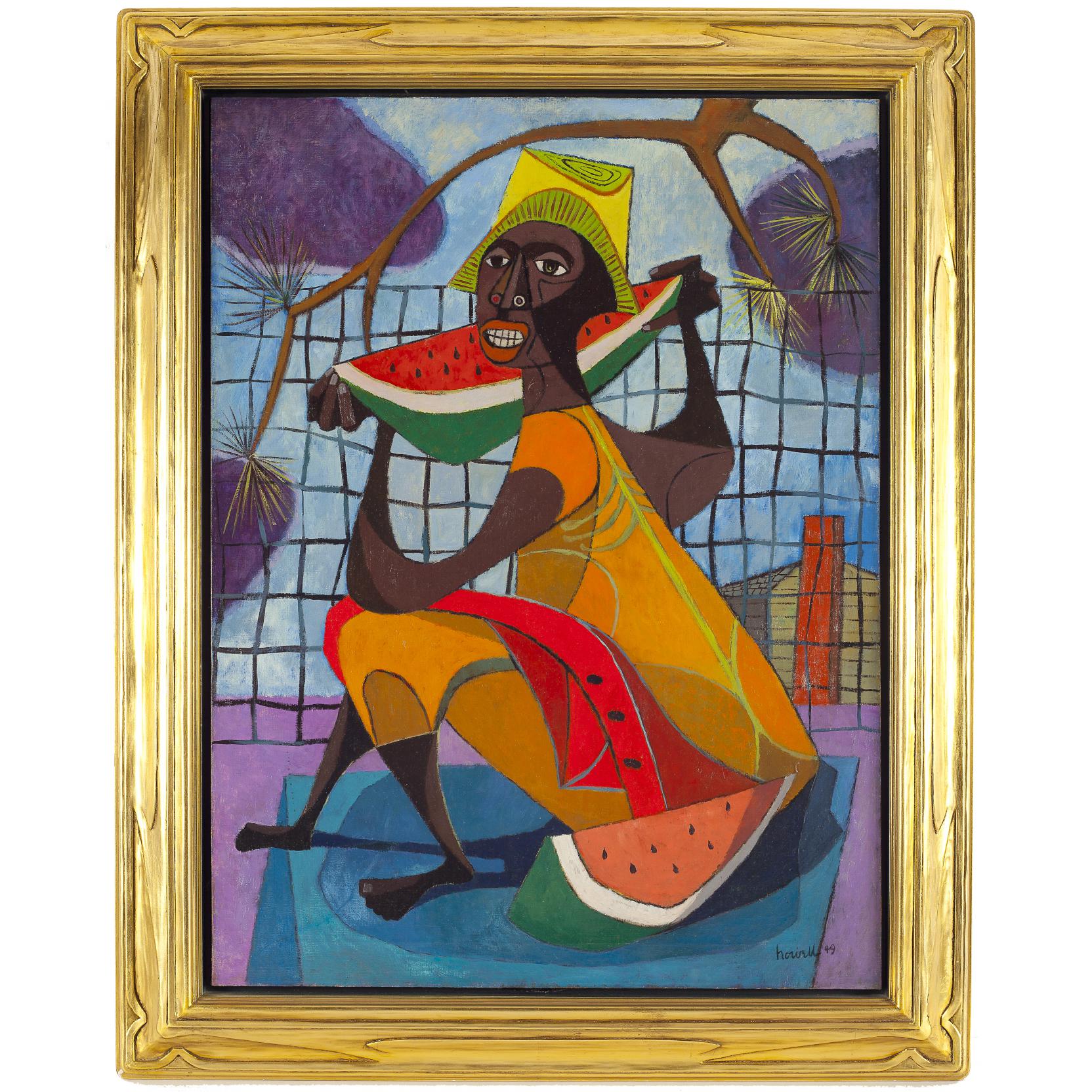 Claude Howell (NC, 1915-1977), Boy with Watermelon
Lot Details & Additional Photographs
Oil on canvas, signed and dated "Howell '49" at lower right, hand-carved gilt leaf post-Impressionist frame.
SS 32 x 24 in.; DOA 39 x 31 in.
Exhibited: "Claude Howell: Carolina Interpreter," St. John's Museum of Art, Wilmington, North Carolina (1995) Provenance: Personal Collection of Mr. Joseph D. Rowand, Hillsborough, North Carolina, founder of Somerhill Gallery
Completed while in Paris with fellow artist Robert Gwatney.