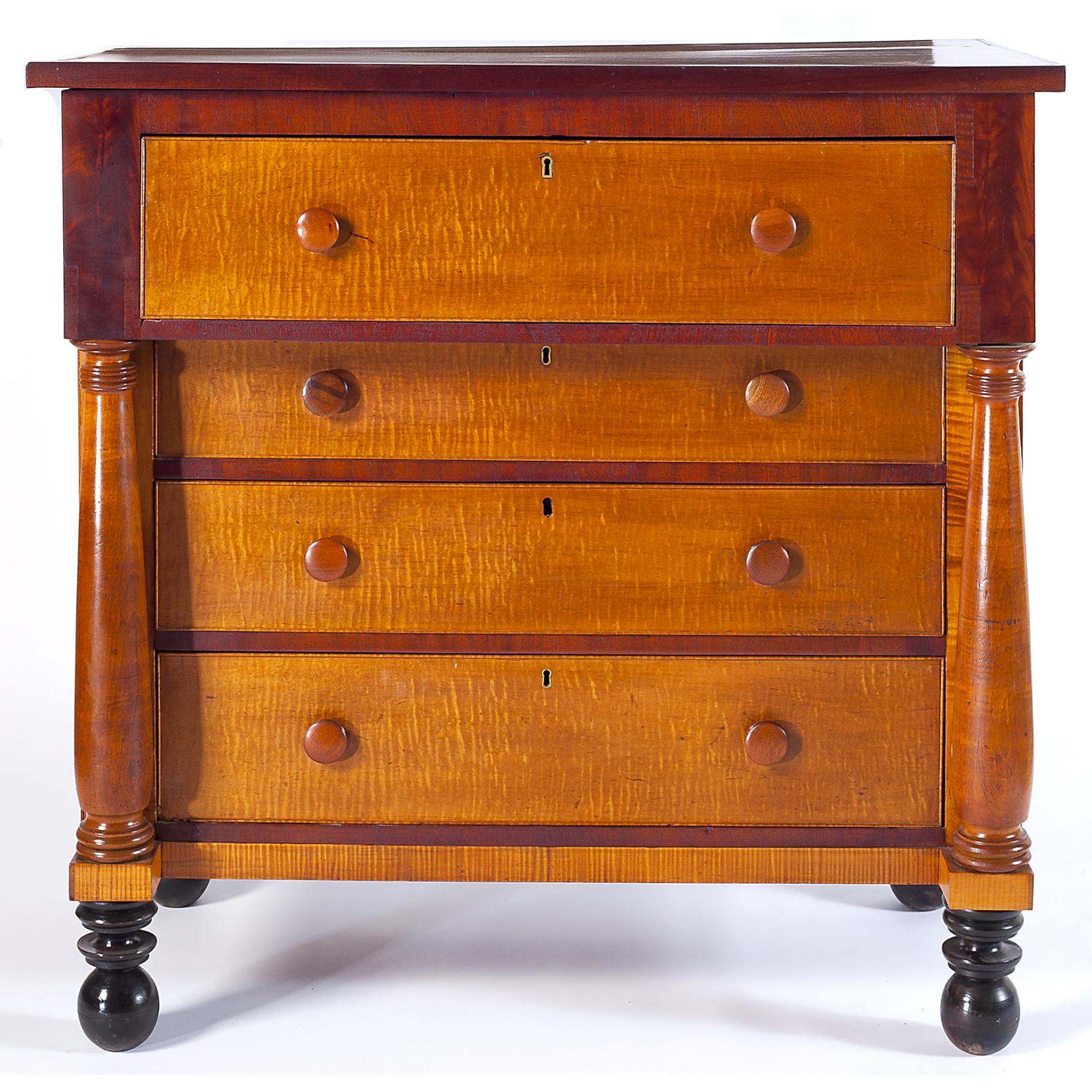 Southern Empire Chest of Drawers
Lot Details & Additional Photographs
Found in West Virginia, heavily figured tiger maple with mahogany veneer trim, the upper projecting drawer supported by fully turned cherry columns raised on robust ball feet.
Estate of the late Elizabeth Niles Stevens and her daughter, Ann Buckner, Roads End Farm, Alamance County, North Carolina, (now Cedar Rock Park).
Cock-beaded drawers; solid maple top and side panels with veneered drawer fronts.
Later pulls; area of wood loss to lower left side.