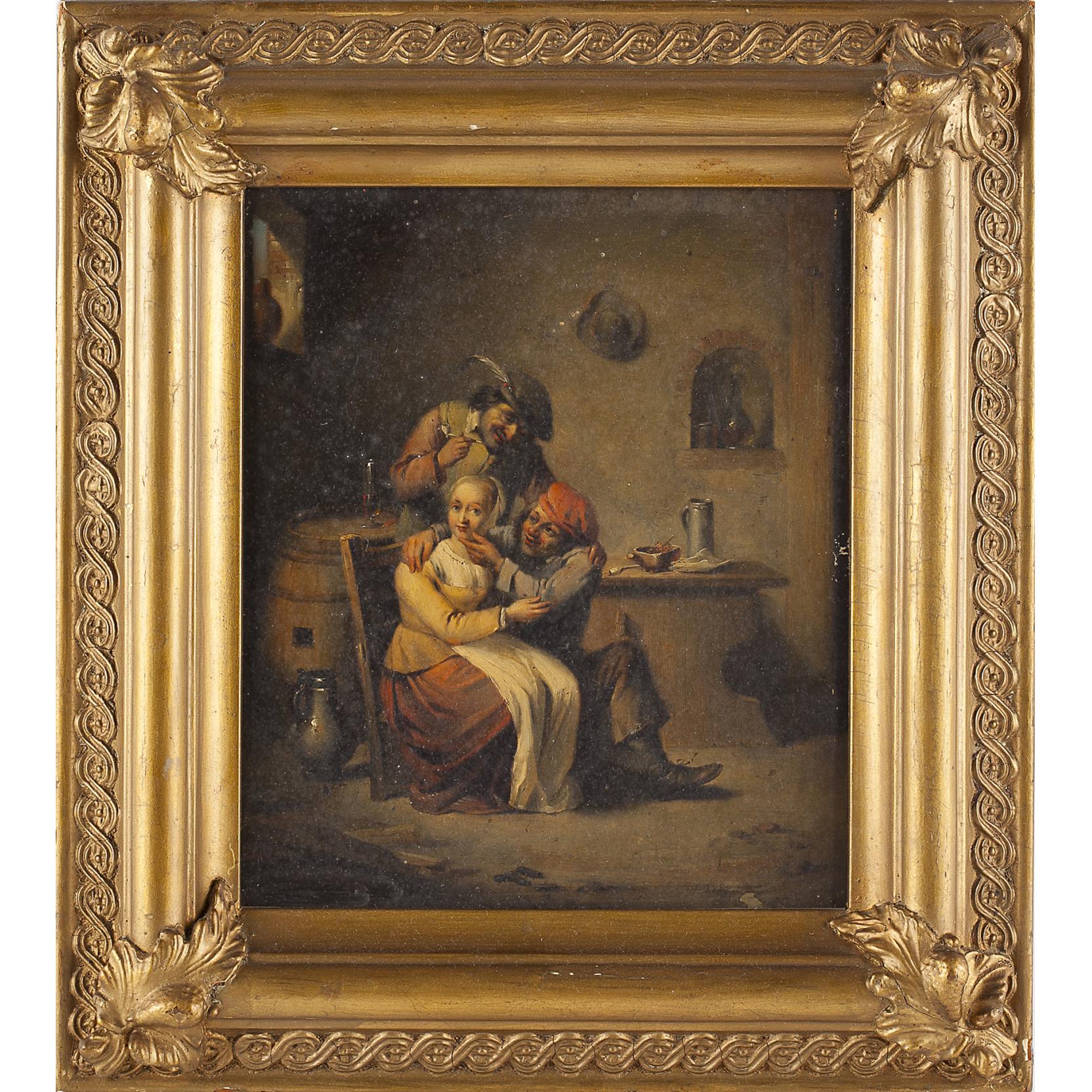 after David Teniers II (1610-1690), "Couple Aime"
Lot Details & Additional Photographs
Oil on metal, unsigned, retaining remnants of an early 19th century label with script inscription, a charming tavern scene with an attractive young woman seated and a young man chucking her chin while an older man looks fondly on, housed in a later gilt composition frame.
SS 9.5 x 8 in.; DOA 14.75 x 13 in.
Estate of the late Elizabeth Niles Stevens and her daughter, Ann Buckner, Roads End Farm, Alamance County, North Carolina, (now Cedar Rock Park).
Likely painted after an 18th century engraving of an original painting by Teniers II.
Some light scuffing to perimeter of painting; small area of paint loss at lower right corner.