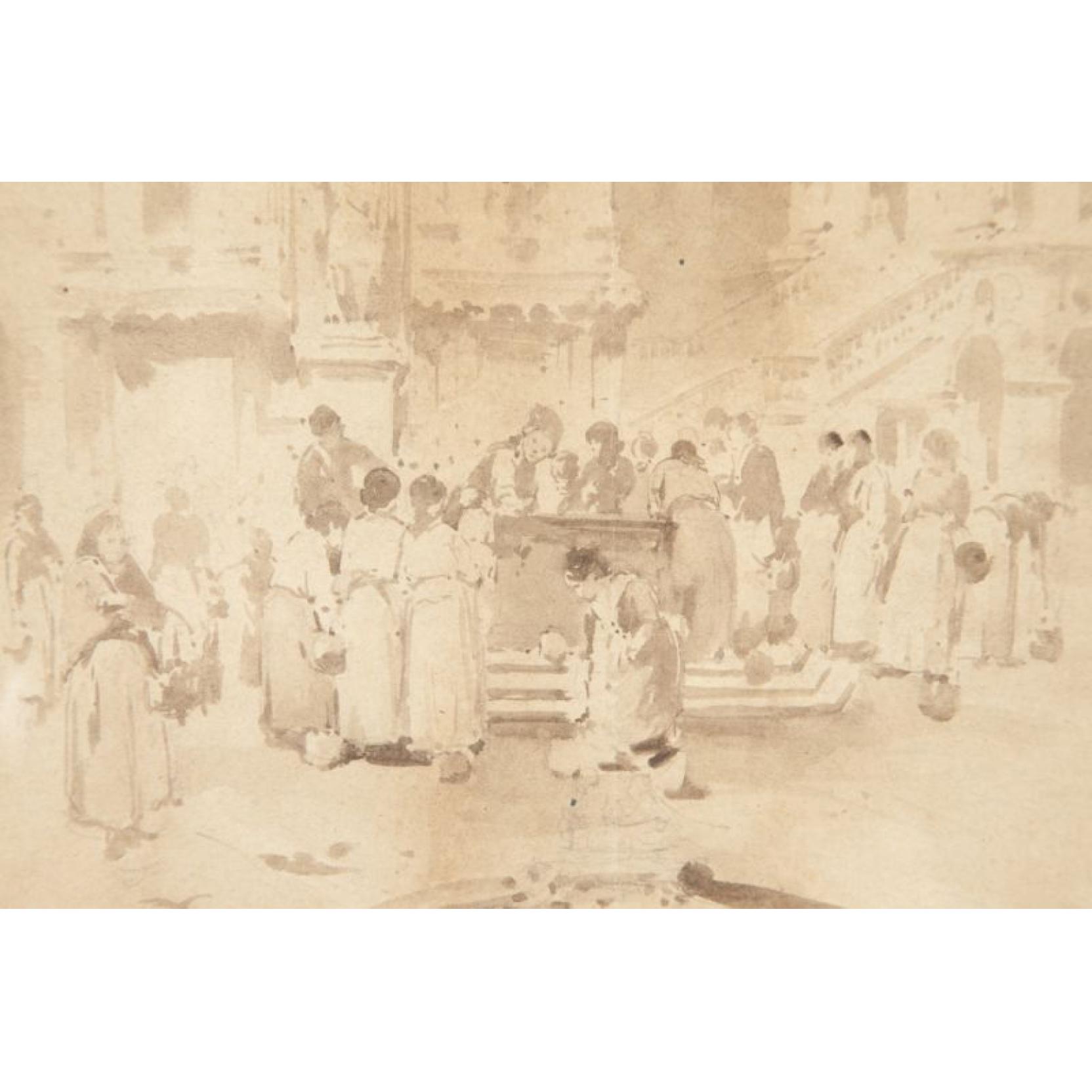 Alberto Prosdocimi (It., 1852-1925), Doge's Palace
Lot Details & Additional Photographs
Ink on paper, in fan shape, inscribed at lower right "Court - Doge's Palace / Venice, March 17 '97 / Sketch by Prosdocimi," matted and framed under glass.
SS 7 x 22.5 in.; DOA 18 x 27.25 in.
From the Estate of Dr. Robert Nolan, of Winston Salem, North Carolina
Not examined out of the frame.