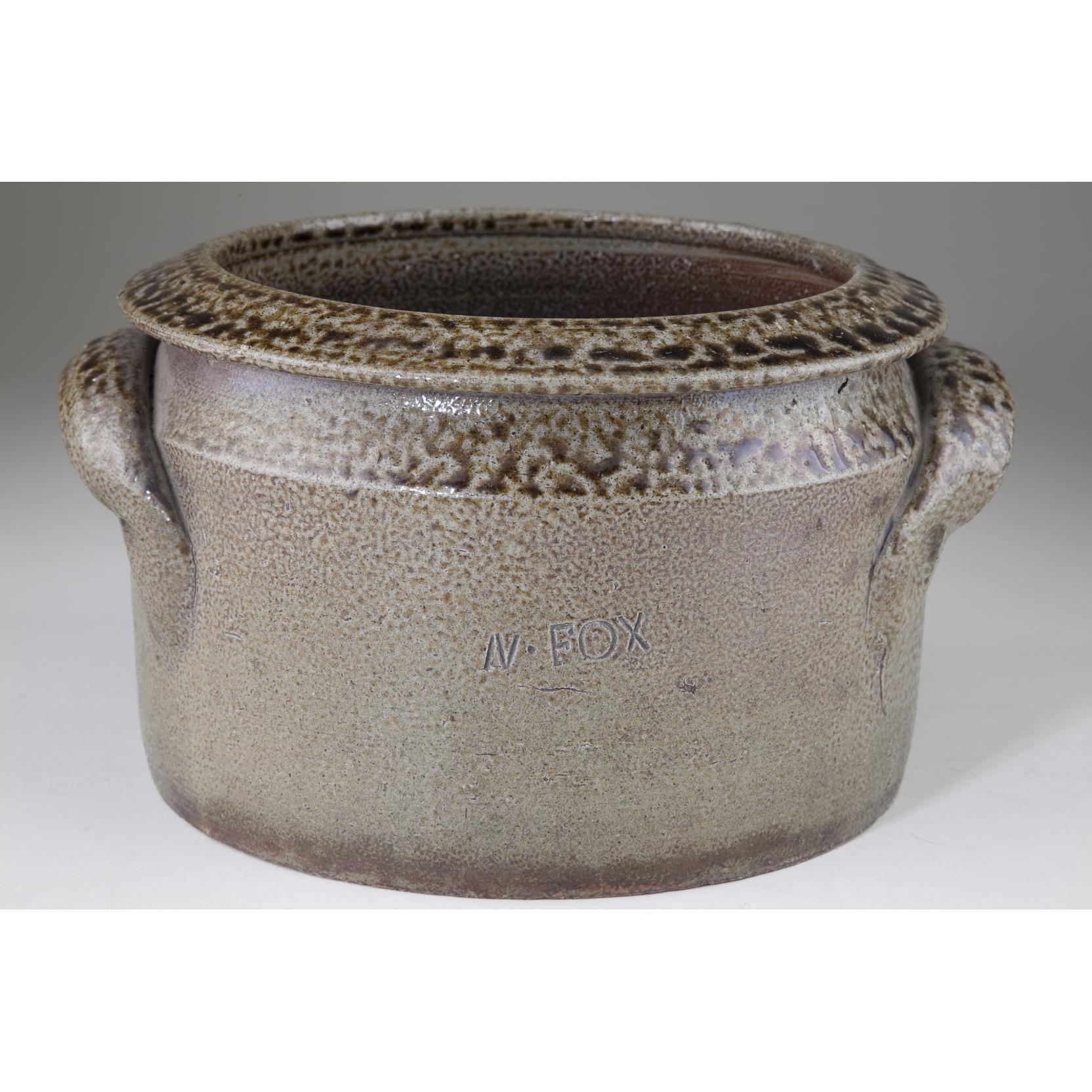 Nicholas Fox Storage Jar, NC Pottery
Lot Details & Additional Photographs
Nicholas Fox (Chatham County, 1797-1858), salt glazed stoneware storage jar with outwardly flared rim, double handle application with thumb print impressions, stamped "N. Fox" under each handle, rim and handles with rich salt spotting overall . By direct descent of family.
Estate of the late Eugene Grissom Moss and the late Maria Frances Bullock, Granville County, North Carolina.
An exceptional piece of pottery by one of North Carolina's finest 19th century potters.
Kiln pop to small area of rim and handle original to time of firing.