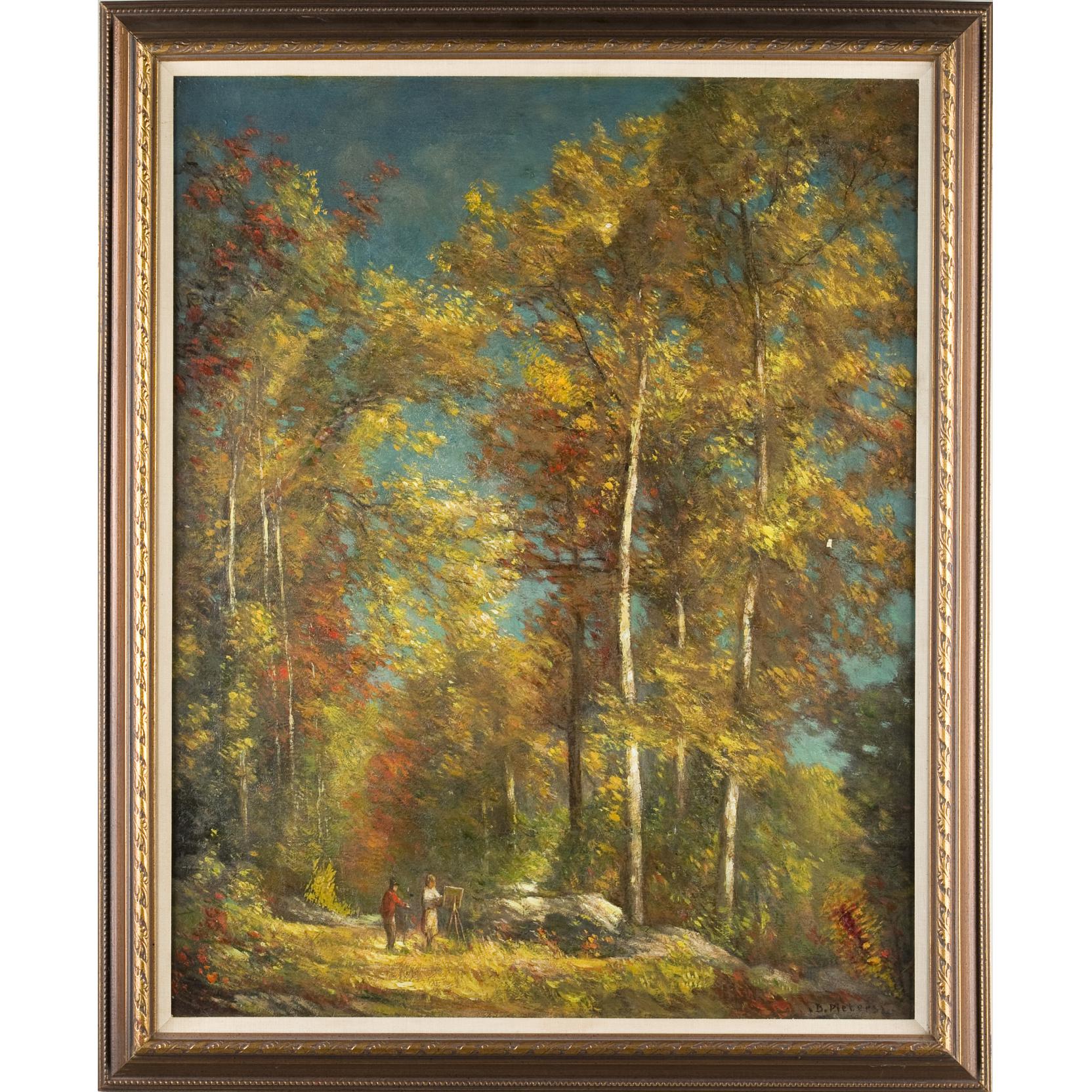 Bertus Pietersz (NH, 1869-1938), Plein Air Studio
Lot Details & Additional Photographs
Oil on canvas, signed at lower right "B. Pietersz," two figures are depicted within a forest interior ablaze in autumnal hues, housed in a later wood frame.
SS 29.5 x 23.5 in.; DOA 35 x 28.25 in.
Donated by Dr. Charles Higgins and his wife to Mrs. Norma Browning to "aid in the adornment of your wonderful organization." Mrs. Browning founded the King's Daughter's Home in Durham, North Carolina. The Higgins purchased Bertus Pietersz studio in Hancock, New Hampshire. A letter dated November 10, 1953 outlining the above information accompanies this painting.