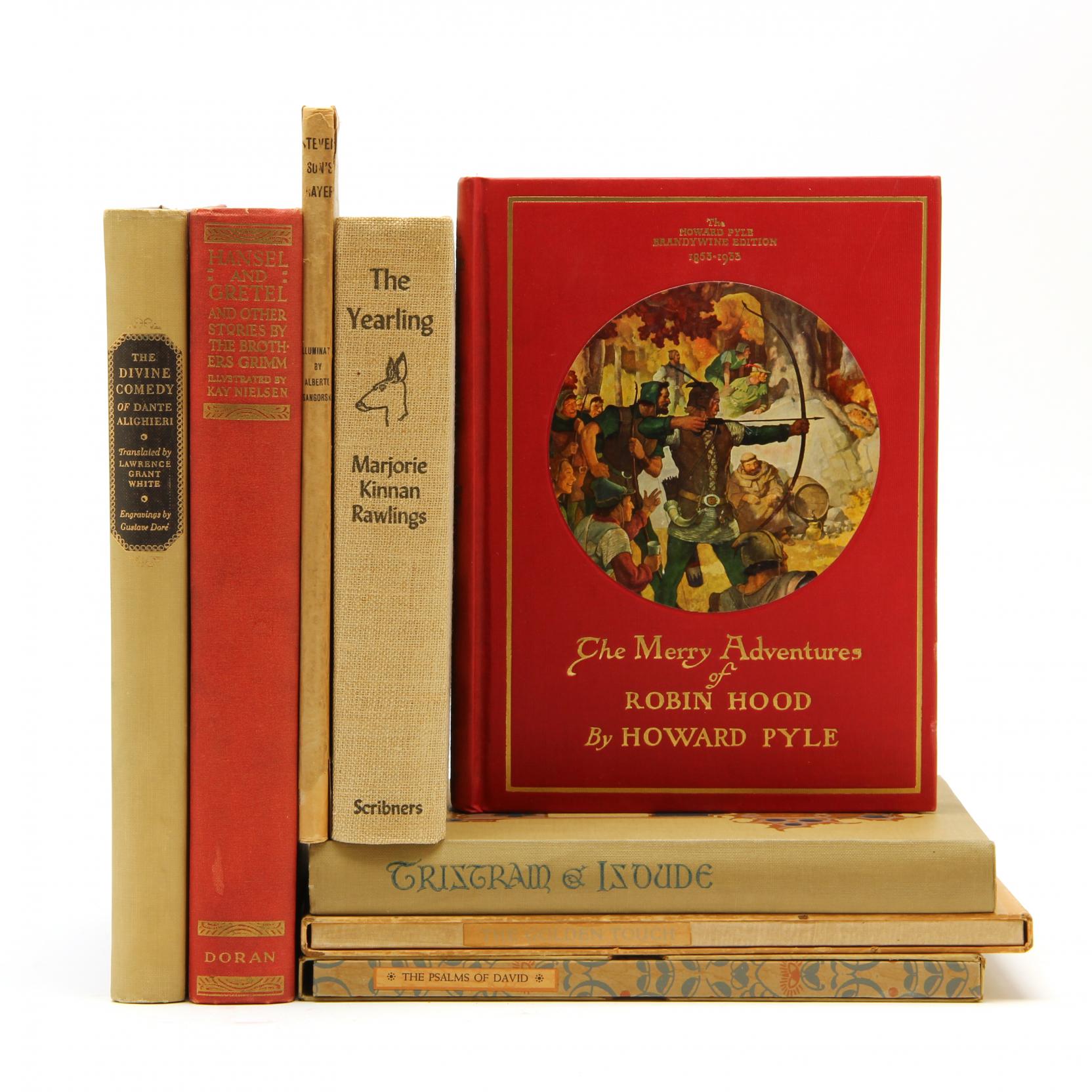 Lot Details & Additional Photographs
To include The Yearling, Rawlings, M.K.; Tristram and Isoude; The Merry Adventures of Robin Hood, Pyle, H.; The Golden Touch, Hawthorne, N.; The Psalms of David; Prayers Written at Vailima, Stevenson, R.L.; The Divine Comedy, Alighieri, D., White, L.G. trans.; and Hansel and Gretel, Nielsen, K. illus.


Some wear and staining to boards and spines.