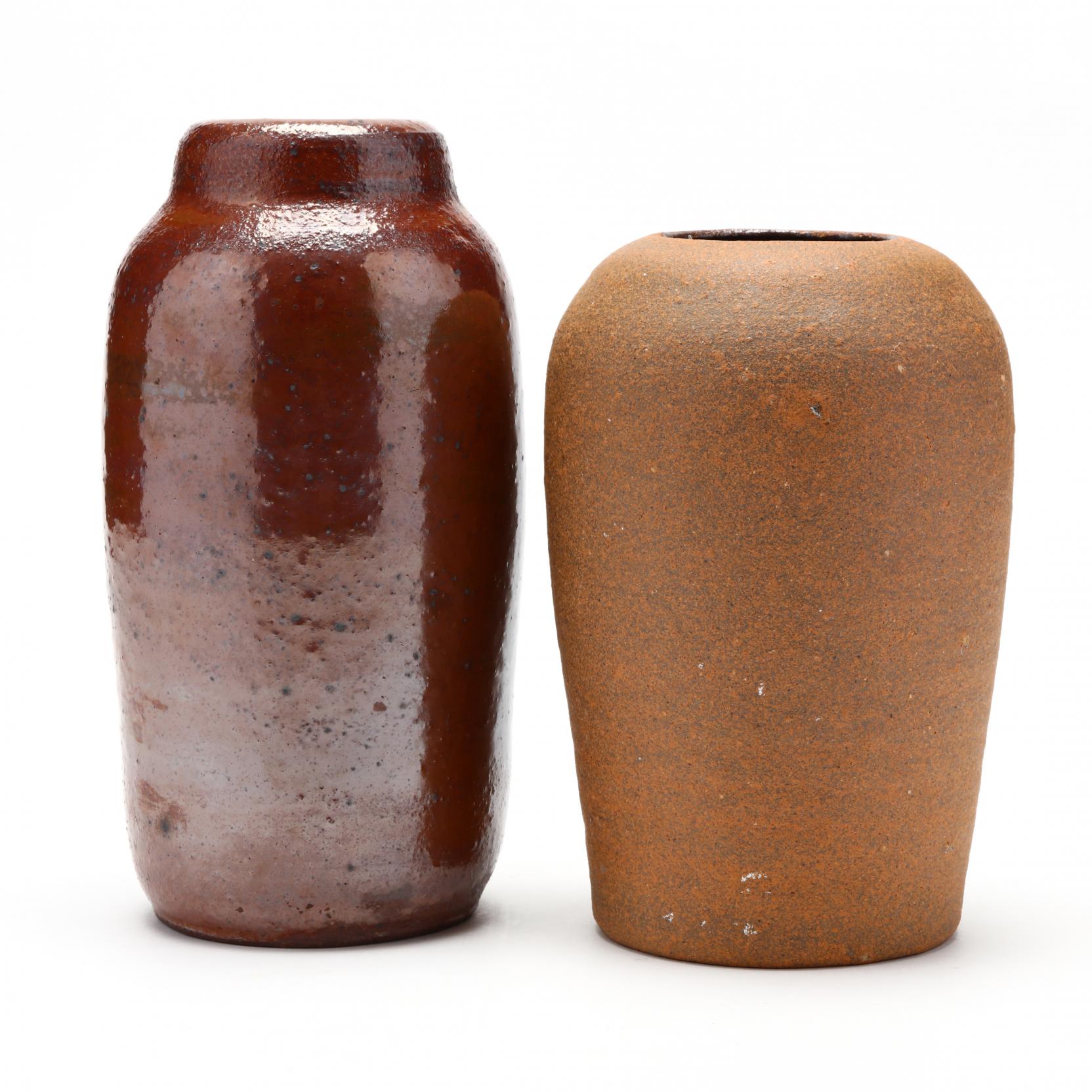 Lot Details & Additional Photographs
The first, a vase of cylindrical form with narrower neck, glazed in a glossy iridescent medium brown (7.5 in.); the second is a tapered rimless vase, sand-like bisque exterior glaze, interior Albany slip (6.25 in.), both with stamped OLB cipher mark on the bottoms.
David Rago Auction September 3, 1992, Lots 269 and 272.