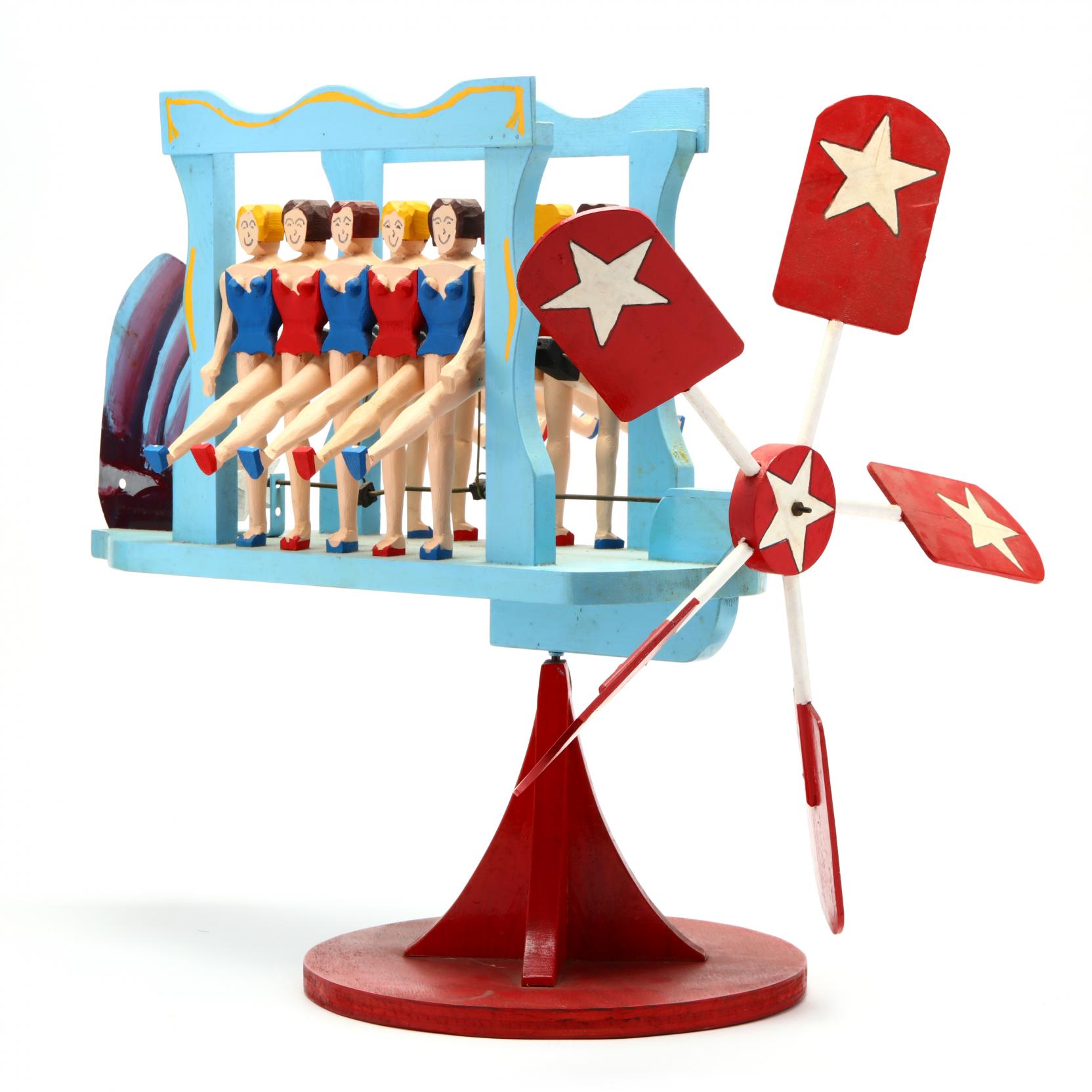 Folk Art Whirligig by Anders Lunde (NC, 1914-2004), Chorus Line
Lot Details & Additional Photographs
Carved and painted sculpture, 1989, as the propeller turns in the wind two back-to-back rows of dancers can-can kick, labeled on the bottom.
Somerhill Gallery, Chapel Hill, NC
A scientist by profession, Lunde turned to wood carving to express his artistic nature. His colorful and oftentimes socially pointed sculptures are in numerous public and private collections, including the Smithsonian American Art Museum in Washington, D.C. In a 2002 interview, Lunde describes "[My art brings me] the pleasure of seeing things develop out of a block of wood. Michelangelo used to say there's soul in this stuff. I feel that way, too."