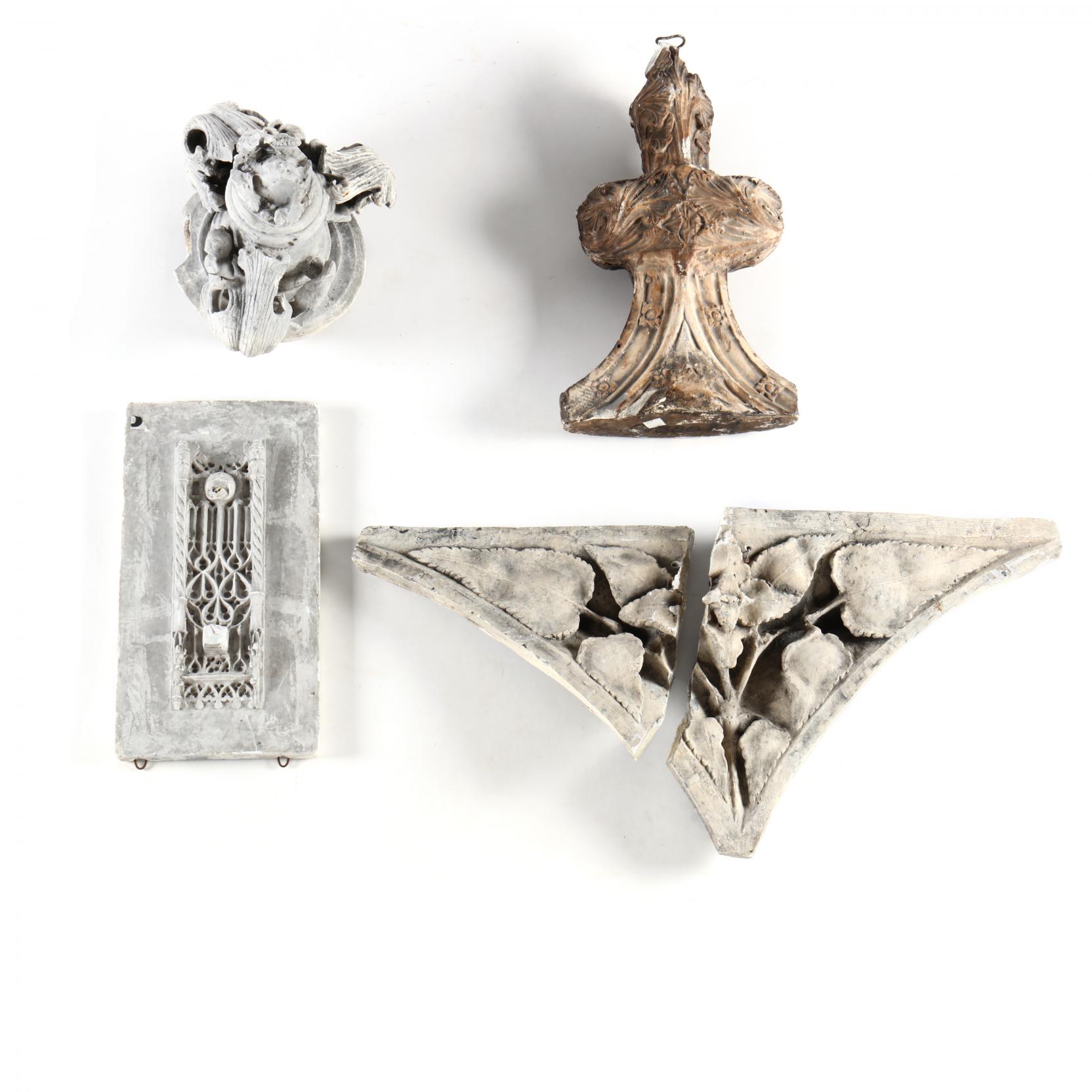 Group of Contemporary Architectural Elements
Lot Details & Additional Photographs
Four pieces in total, to include a signed MMA plaque, a triangular pediment with ivy design, a circular piece with acanthus leave decoration, and a tall piece with geometric decoration.
Provenance: Sold Sotheby's, New York, February 28, 2006, deaccessioned from the Metropolitan Museum of Art's Collection of Plaster Casts.
Largest broken; chips and areas of loss throughout; antiqued finish.