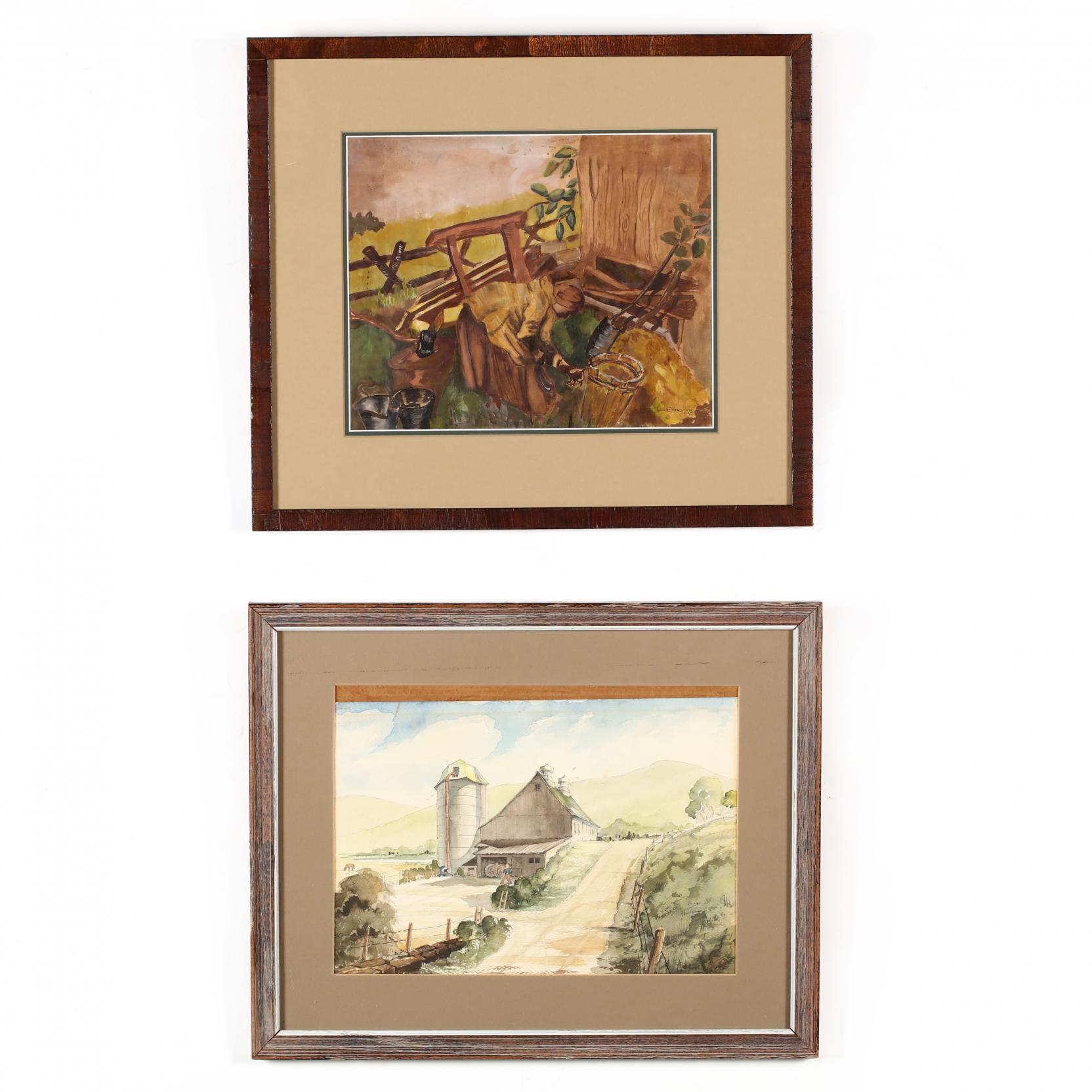 American School (20th Century), Two Watercolors Picturing Farm Life
Lot Details & Additional Photographs
The first: Paul E. Falkenstein (VT), Shaftsbury, Vermont, Farm, watercolor; the second: Ernestine Reass (NJ), signed and dated "Ernestine '45" at lower right; both matted and framed and retains exhibition labels.


DOA 16 5/8 x 20.5 in. (the first), 17.75 x 20.25 in. (the second)
The first: some toning, mat burn, and sheet has slipped in frame, light wear to frame; the second: small tear upper left; not examined out of frames.