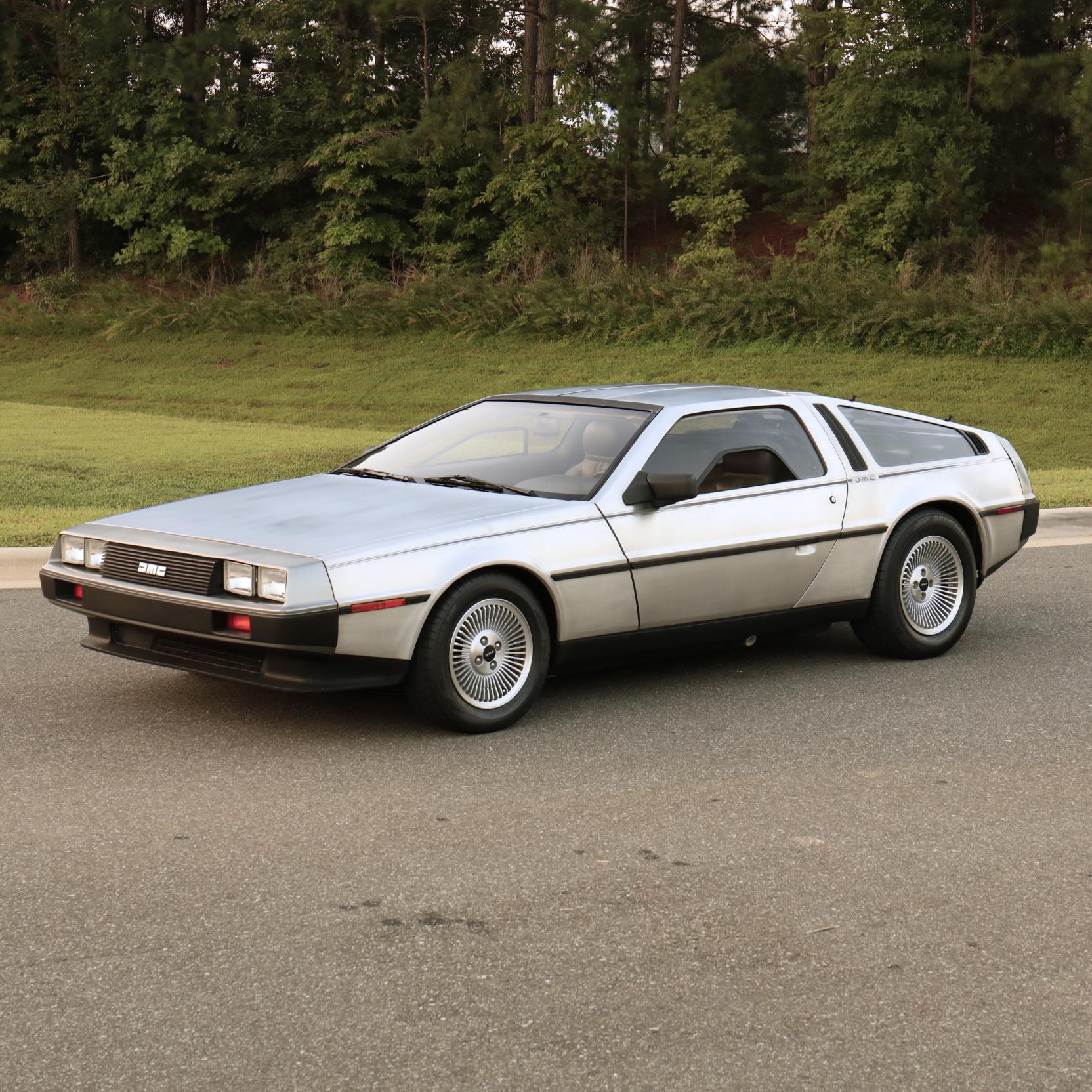 Lot Details & Additional Photographs
VIN: SCEDT26T2BD004705 Mileage: 26,950 Cold start footage: Number 04705 was sold by the DeLorean Motor Company in Humble, Texas in August 2003 to the current owner. At the time it had only 18,000 miles, and a complete restoration had just been completed. It also received some performance and convenience upgrades. Over the next 15 years, only 9000 miles were added, 1000 of those were the drive home to Florida. The engine is a Bosch K-Jetronic fuel-injected Peugeot-Renault-Volvo (PRV) 2.85-litre V6, rated at 130 hp originally. This example has received a Stage II performance upgrade adding 60-70 horsepower to bring it as close to the maximum capabilities of the engine block. It received a new and more aggressive cam, new intake manifold and intake, long tube headers and exhaust. Considering it was designed by a Lotus engineer, it now sounds like a Lotus from the same era. The Automatic transmission shifts smoothly. It also benefitted from a suspension upgrade that includes Eibach springs and shocks. This resulted in a more controlled ride, and lowers the stance of the car. This car looks different from others that may seem to have the front of the car too high. Also fitted with power assisted four-wheel disc brakes. Along with these performance upgrades, the car was fitted with a factory luggage rack, upgraded headlights, 170 mph speedometer, factory grey striping, an upgraded stereo system, and alarm. The interior is Gray leather and Gray carpet. The design of the Gull-Wing doors will not allow a full size window, resulting in the small cut-out power activated window in each door. Power assisted mirrors, central door locking, tilt and telescopic steering wheel, intermittent wipers, and air conditioning. For this lot, payment accepted only by wire transfer. 15% Buyer's Premium for in-house, telephone, and absentee bidding. 20% Buyer's Premium for live internet bidding. No sales tax.
Crack in dash over instrument pod; small tear in passenger side dash; door seals have been glued in place and appear good, replacements are available; gas struts in door are weak and do not extend door fully; torsion bars in door are functioning properly; A/C is R-12 and functions, refrigerant is low; Michelin Pilot Sport tires are date coded 02' on the rear 03' on the front and exhibit cracking to sidewall but do not show excessive wear; one of the hooks for the rear cargo net is missing; grey side striping is deteriorating and coming off; paint on top of rear fascia is inconsistent with the rest of fascia; no remote for alarm, unable to determine status; high beam, interior, luggage compartment, and door lamps not operating; otherwise in excellent condition.